'Threshold' by writer/director Mark O'Brien is a 10:58 minutes long, biting thriller that packs in a powerful storyline with very limited dialogues.
The movie starts off with Frank; a troubled cop played by Joris Jarsky. Frank is undergoing an emotional upheaval, evident in the scenes of him drowning himself in the alcohol and snorting of substances behind his wheel. His eyes bespeaking of a man who has long lost in the battle of life; the film is centred on him. Played to the perfection, until the very last scene, Jarsky is convincing and polarizing in his performance.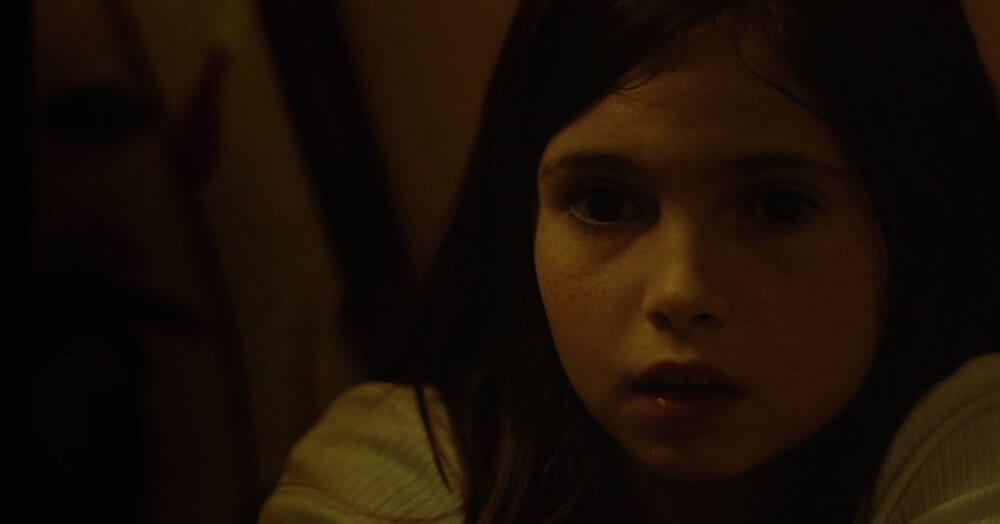 As Frank descends from his car, his stand unsteady, he gets distracted from his reverie of booze when he hears a noise. From the sounds of it, there is some ongoing struggle. Although faint, they are emerging from a house, nearby. Kevin Garrison's cinematography plays to the already detectable mystery. The camera coyly moves around in the silence of the night as we see the drama unfold right before our eyes. As if the camera work wasn't splendid enough, Edy Lan's music accompanies us to transport us into Frank's world.
As Frank approaches the house, its door ajar, the crime scene is bare for all to see. In his instinctive reaction against better judgment, he fires, unintentionally, but aimlessly and there are casualties. In the aftermath we find a woman (Tayla Carroll) who is shot and a young Anna (Jaidyn Carroll) slouching next to her. Frank, shattered by the encounter, instructs the little girl to do the right thing; call for professional help, more importantly sobered help. But, just as we think all ends well, O'Brien's terrific writing and direction spins another twist; a heartbreaking tragedy, at that.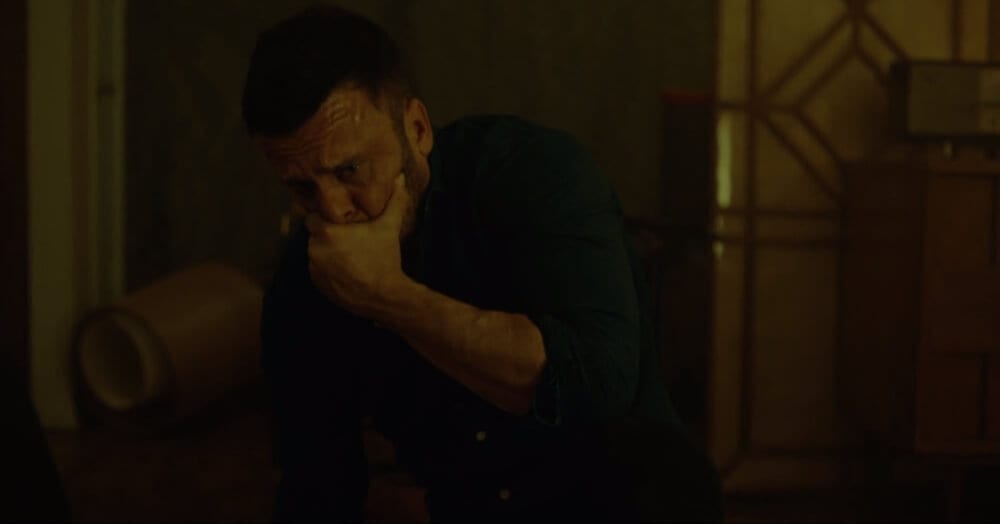 Now, regretting his actions and waiting for an absolution, all Frank seeks is forgiveness and riddance to this painful memory. His limited dialogue exchange with Anna in particular is where the audience feels most invested. The film is cinematically brilliant and has perfect lighting and focus and a nerve wrecking ending wherein he relives the past, just as the audience does.
'Threshold' is suspenseful, dramatic and soul stirring. Without being overly philosophical, O'Brien smartly resorting to a cyclic narrative offers a nail-biting thriller that is both; affecting to the mind and heart.
#ShortFilmReview: Threshold': A Crime Scene Unlike Any Other!
Click To Tweet
Watch 'Threshold' Short Film Trailer
Direction

Cinematography

Screenplay

Editing

Music