It's the 90's, and socializing meant just that – socializing and not virtual living! But for a receptionist (Rex) at a video shop, his life couldn't have been any more mundane than it seems! From dealing with annoying customers to being robbed, small conversations with strangers to awkward bumping into exes, he has seen it all! In a video shop that stocks hundreds of movies offering joy, drama, thrill, sorrow, and romance, Rex experiences most of the theatricals himself on a regular basis, courtesy of his customers.
Written and directed by Kyran Davies, 'The Video Shop' is a vibrant story revolving around the interaction between Rex, played by Robin Willingham and his customers. Early in the morning he opens the shop, turns on the music and waits for the regular. And it's not an exaggeration at all; while Dave (played by Jamie Mckee) decides to wait in the shop until a certain movie is returned to the library, a thief (Leon Welchman) tries and steals some empty cases. The comic timing is impeccable, which combined with the aptly used rib-tickling music, enhances the storytelling of the film. Josef Prygodzicz, the composer, is impressive with his pacing and fitting it perfectly to the essence of the scene. Davies handles comedy relatively better than other genres, with snappy editing and ridiculously funny music. The compact structure of the story and immersive cinematography keeps its audience engaged until the very end.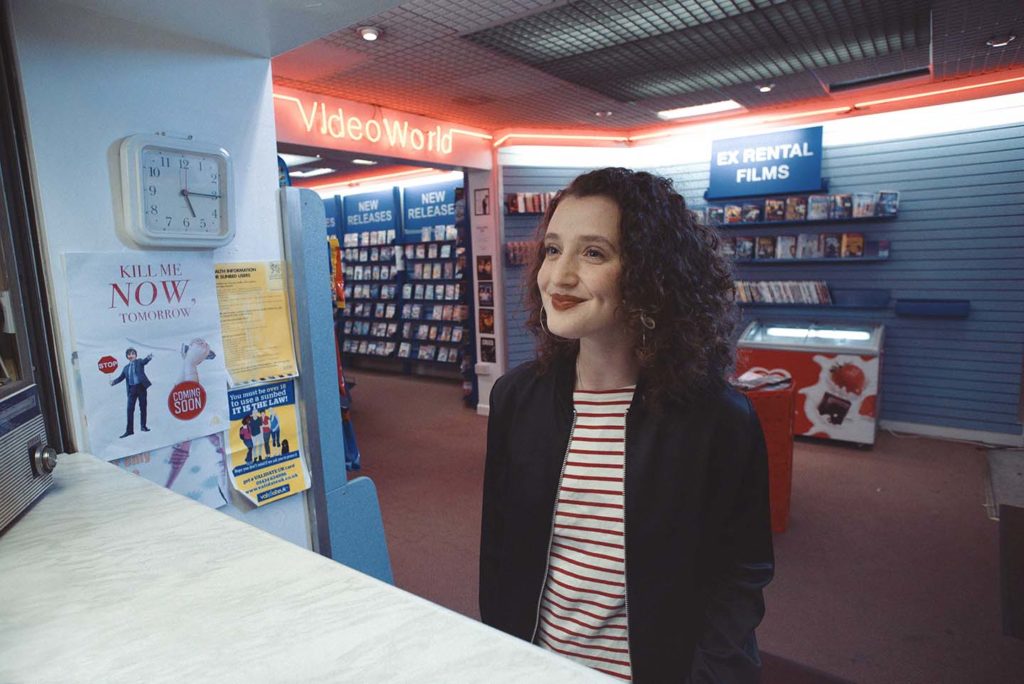 As Rex deals with interesting characters one after the other, for instance, an underage girl posing as a twenty-year-old to get access to age-restricted content, as well as humiliation from his ex-girlfriend and her current boyfriend (Shelly and Bret, played by Ellen Thomas and Matthew Doman respectively), the emotional and comical scenes make a nice contrast. As we approach the end of what seems disheartening day for Rex, it appears that not all drama has run-out in the shop after all, and with one last turn of events, the film concludes satisfyingly, leaving a smile on everyone's faces.
With smooth and concise story-telling (09:20 minutes in duration), well-paced music, and brilliant comic timing, 'The Video Shop' witnesses drama away from its drama-packed shelves!
#ShortFilmReview: 'The Video Shop': A place where all the stories come from!
Click To Tweet
Watch 'The Video Shop' Short Film
Direction

Cinematography

Screenplay

Editing

Music