'Out Of Character' is a 12:27 minutes long film on an author Jackson Stone (John "Jay" Caddle) who is haunted by his own creation, a female character, at that. His writing on a killer prostitute becomes his nemesis when it comes to life seeking vengeance. Jay, who is in the midst of his new book is visited one fine day, by a very attractive young woman, who his instincts warn him against. And, it doesn't take long to know, that they were right.
Writer Freddy Long who has also directed and produced the film alongside producer Stephen White & John Caddle shows us the playing out of one's figment of imagination. 'Out Of Character' explores the repercussions of objectifying women in the world of literature for the sake of sales, all through the eyes of the protagonist. As she seeks revenge, she is unmerciful, just as the author was whilst fleshing her into his pages and thoughts.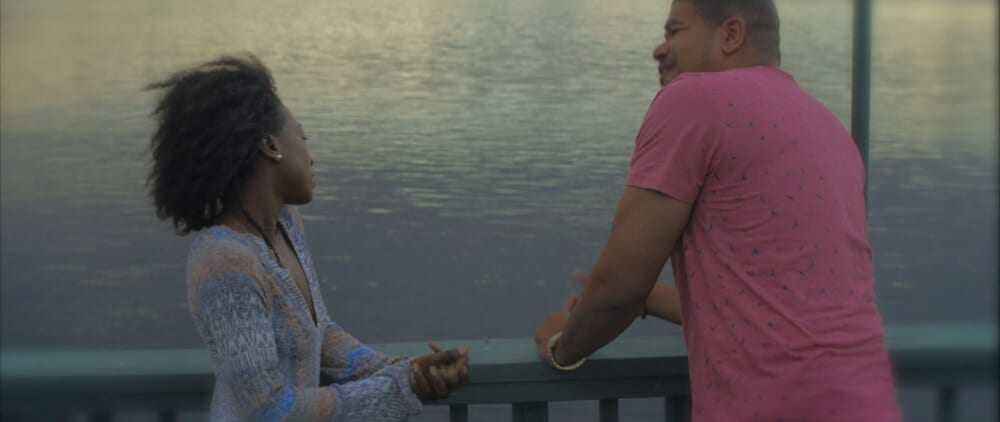 As the story unfolds, there's a powerful message sent across in an unfanciful manner. Director/Writer Long doesn't let a single action or dialogue go in vain. Without mincing her words, the character lets her maker know of how non-negotiable one's dignity is, even if its just in the pages.
The author (John "Jay" Caddle) then remembers the reason he started writing and to quote Terri played by Tatiana Gotti, "There are lots of stories not written yet about women, tell them." It is true that in today's' world sex sells. But cheap literature is written and it does invariably influence the thoughts of others. The movie questions this latency of the silent mind that has resigned to the mediocre that sells. It pokes at the collective conscience of the society that has grown accustomed to being shoved with inane objectification of genders and classes. And, it makes a point to awaken the inner voice of the creative spirit that takes it upon itself to entertain the masses.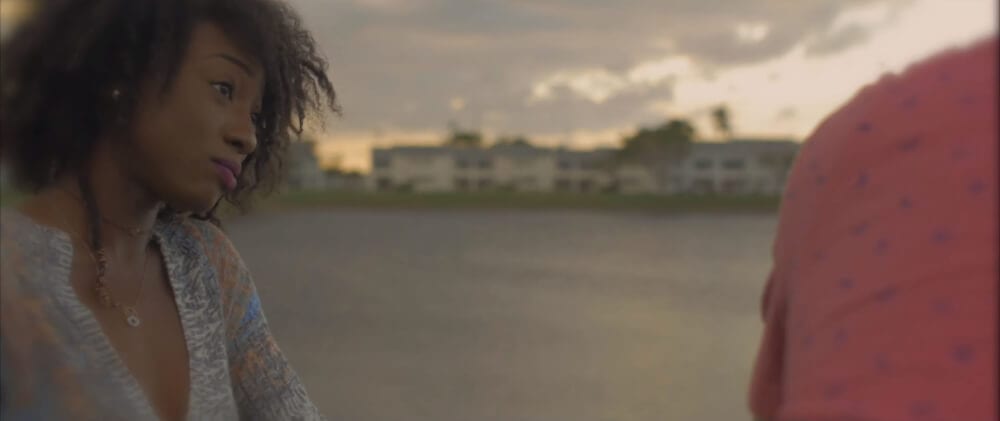 Deja Floyd as Keres does a decent job. John 'Jay' Caddle as Jackson Stone is convincing; torn between his conviction and writing. Tatiana Gotti as Terri has a minuscule, but powerful role. Writer, Director and producer Freddy Long is worthy of every applaud, for delivering a befitting message to a society that needs to be shown the mirror and yet to do it, in a subtle and interesting way requires craft and skill. Donning multiple hats, Long has also directed, edited and composed the music of the film.
All in all, 'Out Of Character' is a must watch for upcoming writers to stay true to their craft and conviction. It coerces and encourages them to stand by their instinct than go by the common occurrences of what sells to the world.
#ShortFilmReview: 'Out Of Character': Are there enough stories told about women without objectifying them?
Click To Tweet
Watch 'Out of Character' Short Film Trailer