Spoiler alert: If you haven't seen the film or wish to not know about key details from it, we advise you to stop reading.
A concept had been doing the rounds on the social media for a while – what if animals were replaced with humans in settings where they were being exploited? The results were needless to say, less than pleasant. Eugene du Plessis takes this concept out and fleshes it into a 10-minute psychological thriller, 'Herringbone', and the results are, once again, much, much less than pleasant.
Bought for $467, Mina (played by Chelsea Jordan) is an enslaved woman kept confined to a cold, metal cage. Her only company and consolation, a disturbed woman, Rhonda (Cortney Palm), who from her own account, has been enslaved for most of her life make for the lead pair in the film. Masked men come into the cages of these women, sometimes to milk them, sometimes to dispose of them.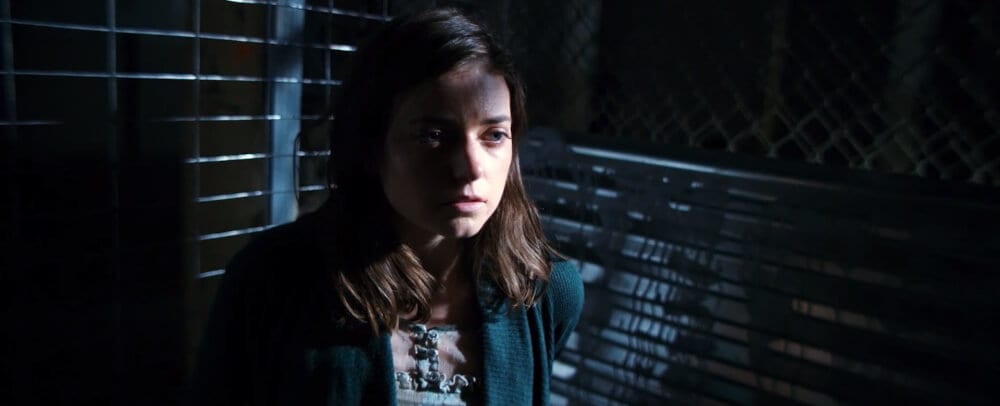 Du Plessis introduces Mina's character with a detached resignation mingled with sporadic fear, displaying an astute understanding of the character's history and motivations. Fear brings her back to her surroundings and she attempts to escape a few times until beaten into submission; amidst this, Rhonda plays the friend, foreshadowing Mina as she awaits her fate. Chelsea Jordan portrays Du Plessis' vision with deftness; the ineffectuality of her fight claws at your senses and invokes fear and helplessness, and ultimately, resignation. Cortney Palm's characterization of Rhonda is endearing and pitiful, which in turn makes the audience root for the equation she creates with Jordan's character, knowing all too well that this is probably doomed.
Mina is often framed in high angle shots (cinematography by Egor Povolotskiy), and it only intensifies the panic that the audience feels for her. The entirety of it is so terrifying that Mina's nightmare is almost unnecessary overkill. 'Herringbone' wins out with its score (music by Sergei Stern), which singlehandedly conveys the tragedy and the prisoners' ignored terror with a powerful rage. With the piercing notes of the cello, we know there is no help coming and we are as angry and terrified and powerless as the exploited prisoners in their metal confines.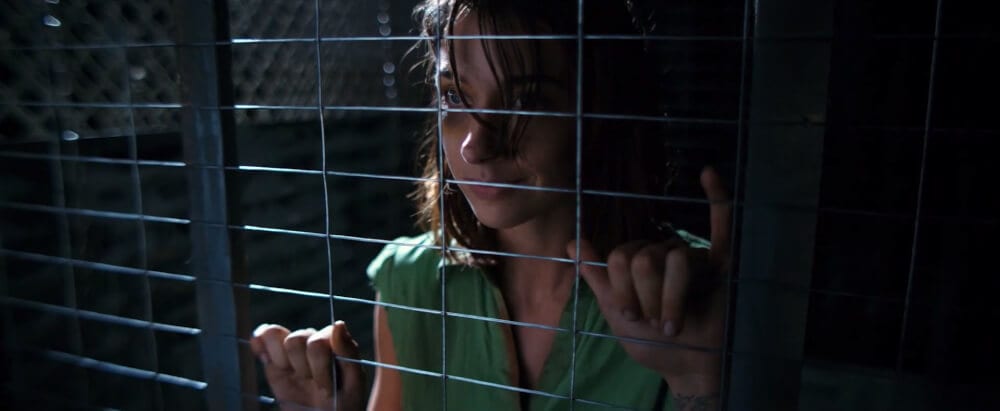 'Herringbone' asks tough questions and looks audiences unflinchingly in the eye, and though many will look away, these are questions that need to be asked and realities that need to be faced. What it does lack, however, is a trigger warning before its end credits roll. Undoubtedly, it makes a statement but not everyone can have the stomach for it.
'Herringbone' is powerful and tragic, but beyond that, in the truest sense, its the mirror that mankind needs to face.
#ShortFilmReview: 'Herringbone': We bet this one will prick your conscience!
Click To Tweet
Watch 'Herringbone' Short Film Trailer