Linda (Julee Cerda) and Paul (Gary Hilborn) walk hand-in-hand on what seems a sunny, cheerful day. The gait in their walk only doubled in merriment with the background score accompanying them, the film starts off on a good note. We see, somewhere, in a parallel world of their own, another couple readies their home for a regular meal; their tongue-in-cheek conversation only veiled by their activities. You see, Val (Judy McLane) and Scott (Jim Newman) set the timers and table, drawing their blinds to close in, on any possibility of the outside world having privy to their inner world. By now, director Cheryl Allison has ensured that you're rooted in. The oscillating screenplay (Gregory G. Allen) swaying between romance and suspense, drama and comedy makeing you wonder at the trajectory of the narrative; Allison proves her genius by catching you off guard!
Set in a dystopian world we are unfamiliar with, we are introduced to four characters; best friends and gay. Each living with the agonizing truth of not knowing what the future holds or how long they'll be able to put up with the charade, the film explores their dynamics and how it begins to crackle when the water crosses the bridge. You see, these aren't pleasant times. Purged for their identity and persecuted for their choices, these are times when homosexuality is criminalized and our four best friends need to endure and crusade through it. Having come up with, perhaps, the only alternative they thought viable, the narrative is a slow boiler that unravels across a dinner table conversation. Married to one another and leading, rather, pretending to be leading a 'normal' life, these are individuals who are suffocating under their own choices and its ensuing limitations.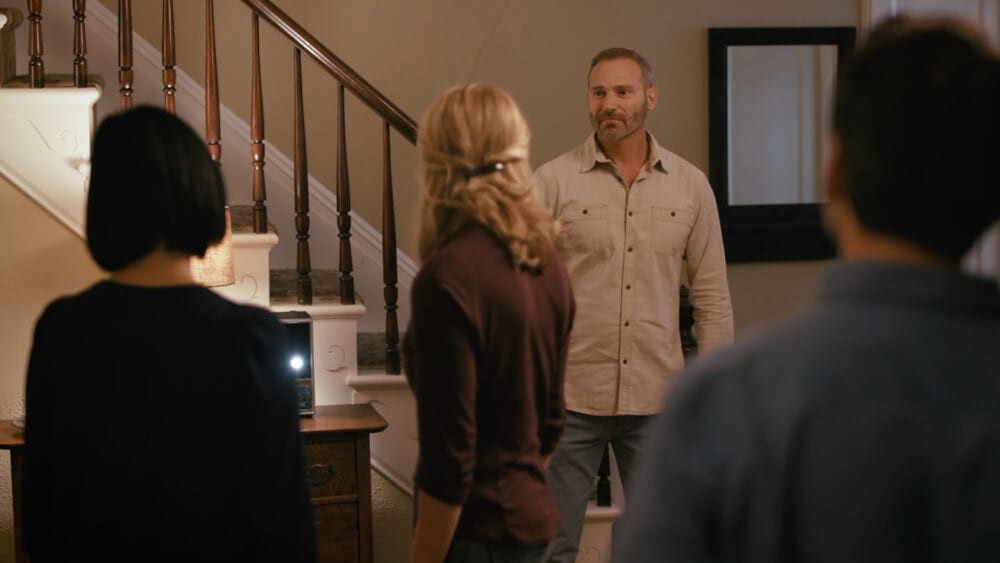 Jeff Turick's cinematography pauses and moves around slowly. The camera catching the slightest movement; we see it in their eyes, in the gentle holding of the hands and in the much-tensed air that hangs between them, that these are individuals who wish to live a life of dignity and integrity. Tired of their put up façade, they want to break free into a world of abandon, to be free with their loved one. But, alas, when has life ever been so merciful and kind to anyone? Allen's splendid writing and Allison's incredible direction by now segues the film into varied genres, touching upon multiple reference points, bringing back memories of best-forgotten-war-times and persecution days, instilling such a longing sense in hope that it starts hurting.
Without giving any spoilers, the film hurries its pace in the second half (edited by Cheryl Allison), fittingly so, bringing it to a crescendo towards the end, only to be matched by ingenious background score used that makes the climax, both; unwatchable and yet unmissable. As the curtain draws on, on this one, you feel that familiar lump in your throat and as the credits begin to roll with the note on homosexuality, you'll find your cheeks wet, for this one although fictional, you know, is sadly closer to the reality…
Must watch!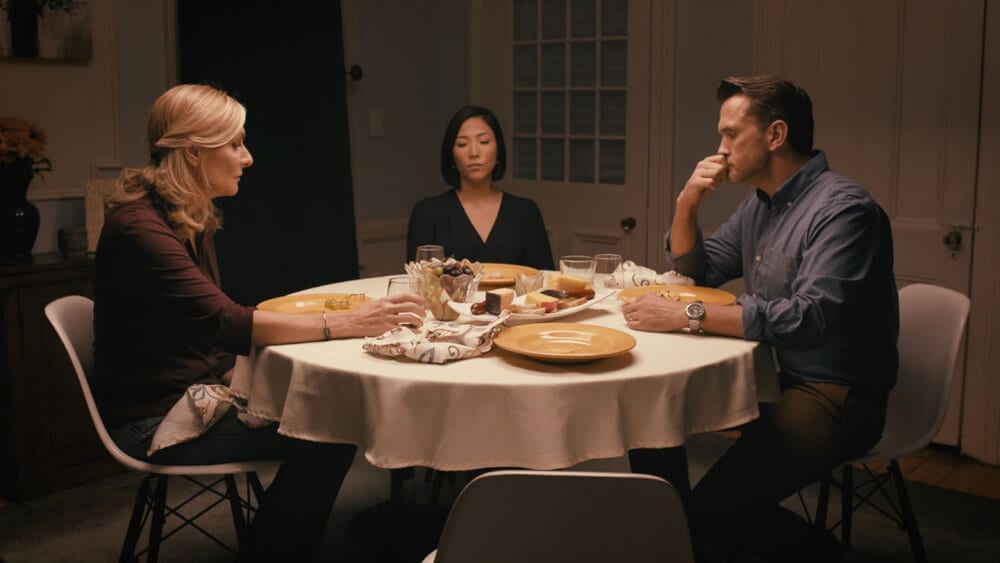 #ShortFilmReview: What if your identity warrants death? Wouldn't you then be 'Hiding in Daylight'?
Click To Tweet
Watch 'Hiding in Daylight' Short Film Trailer