'Kushtaka', an adaptation from 'The strangest story ever told' written by Harry D. Colp, opens to a close-up shot of a snow-covered cadaver, frozen in time. Ghastly, for an opening shot, one might think. But, 'Kushtaka' isn't meant for the faint-hearted. It's centred on the life of Timothy Driscoll, played by Paul VanDyke, an isolated prospector in search of gold in the Alaskan wilderness. His journey through snow-capped Alaskan valleys reveals his unsuspecting past and we come to know of his tormentor… And, she isn't what one might expect her to be… Under the directorial cap of Cameron Currin, 'Kushtaka' deceives one into thinking of the film as a horror, but that couldn't be farther from the truth. It's a valiant attempt by Currin to explore varied themes, from fantasy to mythology, greed to guilt and repentance to absolution.
The title of the film is well justified with its main lead constantly being alluded to the river. (It's a belief from the folklore days that Kushtakas are mythical shape-shifting creatures that allude their victims to water bodies to fatally injure them.) Currin's 'Kushtaka' certainly plays to that effect. The black-and-white monochrome effect works in the favour of the film as the audiences are bound to a 15:53 minutes long captivating narrative. Currin's astuteness with his canvas gives him brownie points, specially coming from a first time director!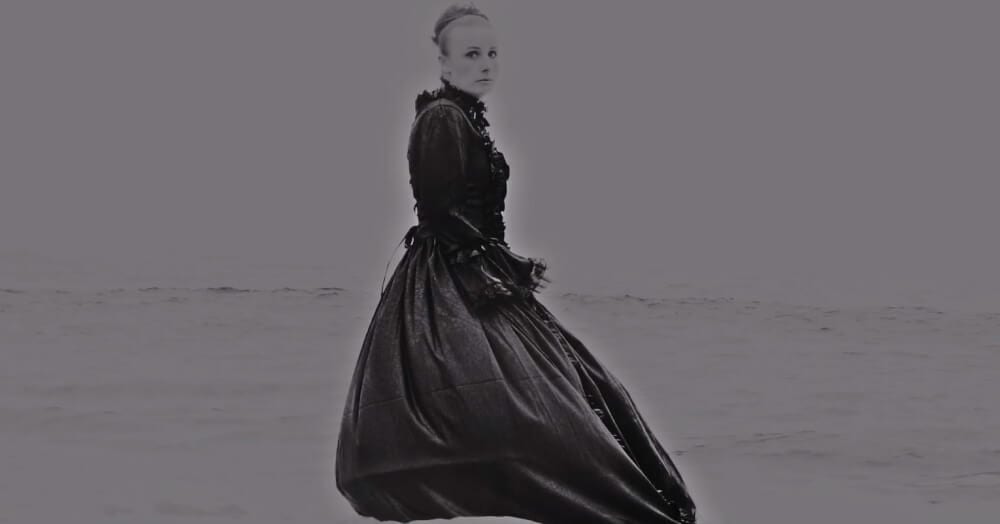 Currin's cinematography skill keeps the narrative engaging, while ensuring that the plot doesn't come across as a drag. With sweeping takes and panoramic shots, the hills and ravines are transformed into a breathtaking fresco. But, behold yourself, for Currin has to his writing sleeve, credible sources to engage his audience with haunting peek-a-boos into the other worldly's of the Alaskan wilderness in the form of Tim's wife, Margarette Driscoll played by Alicia Currin.
He (Currin) resorts to several close-ups shots to enhance the emotional candour of his character Timothy. The montage frames rivet the audiences until the very end with razor-cut editing (BTS editor: Gavin Cressley) that works in its favour. Foley artist Robert Wozniak's sound design adds to the haunting air enveloping the forlorn mountain slopes of the Alaskan hills. It whispers of the cultural connotations of the famed Alaskan myths and thrills the audience with only letting them get to taste in the minutest proportion this enchanting and yet terrifying tale of love, loss and everything in between from beyond the mysterious Alaskan mountains…
#ShortFilmReview: You'll think twice before being out on your own in the wilderness again after you watch 'Kushtaka'!
Click To Tweet
Watch 'Kushtaka' Short Film Trailer