Forced to seek asylum in Jordan, fleeing from their motherland, leaving their friends and families alike, these Syrian refugees are living a life none would want even their enemies to endure. It's something that should never befall anyone, least of all these individuals, who seem to be free from guile and malice of any kind. 'Kachach above Zaatari' by Bruno Pieretti pretty much succeeds in bringing out the trials and tribulations society inflicts upon war survivors. Detested by the very country they reside in; their only means of solace lies in breeding and raising pigeons, an occupation detested and frowned upon by many known to them.
Sensitive viewers can well gauge the depth of pain which scars these people as they recount their experiences one by one. Much praise and acclaim go to the music composer Khyam Allami, for haunting score that clearly screams out the sad state of these refugees. At best, this movie holds out a mirror, to the sea of humanity who talks about a world without wars but is never interested in rehabilitation or upliftment of those afflicted by such.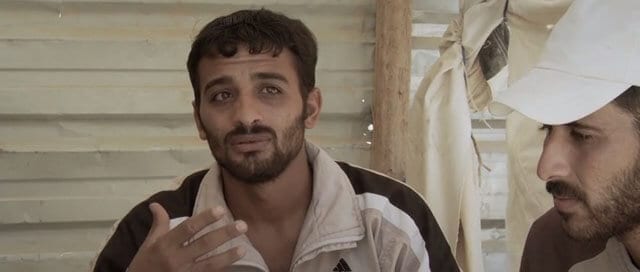 You cannot but be struck with amazement at how well the flight of the pigeons have been picturized. The instrumental music used in the film serves the point in bringing out the loyalty and love of these birds towards their breeders.
'I started taking an interest in life only when I was nine or ten and since then I have started raising birds. I make it a point to closely watch them throughout the day', says one of the breeders; and you can feel the hope filled longing in his voice, for a life of freedom that at present eludes all of his brethren. The photography is top notch (DoP Xavier Thesnon-Hily) and the way the camps have been depicted is hard to forget. It is never easy to shoot a film in such conditions and the crew must have given their best wholeheartedly, else bringing to life a project of such nature wouldn't have been possible.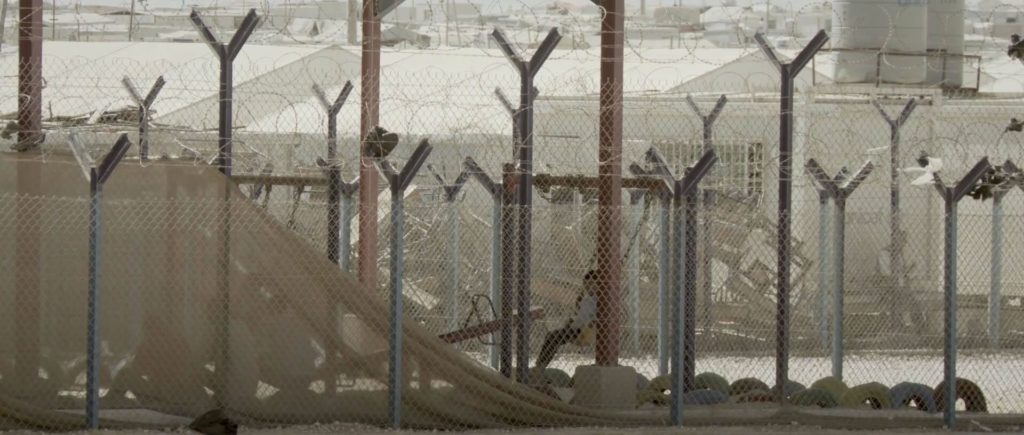 The 6,50,000 refugees, all victims of a civil war need humanitarian assistance to fulfil even their most basic needs of food, shelter & clothing. And, although Jordan has shouldered the impact of this problem, it hasn't been a deterrent to the refugees who clearly are a picture of poise and spirit, in their yearning to return to their homeland and families.
'Kachach above Zaatari' like its name suggests is the infinite positivity of the vulnerable bird raisers who in spite stumbling upon numerous odds in their path never forsake their eternal quest for life and freedom. Just as the flight of these birds represent an unbridled sense of freedom, these refugees too live in the hope to take to that flight, that will take them back to their home…
Highly recommended!
#DocumentaryReview: 'Kachach Above Zaatari' Is The Heart-rending Tale Of War-torn Syrian Refugees…
Click To Tweet
Watch Kachach Above Zaatari Documentary Film Trailer
Direction

Cinematography

Screenplay

Editing

Music