Ana Octavio's directorial debut sets foot into the terrain of sexual assault, following the experience of a ballerina as she is forced to face her abuser.
Played by Isobel Hyland, Ella, a ballerina, deals daily with the haunting aftermath of the sexual assault endured from her ballet master. It comes back to her in random moments, in routine life and it comes full-force when the man in question suddenly reappears just as he had abruptly disappeared, presumably after the assault. Written by Isobel Hyland, who also stars as the protagonist, 'Faire Le Pas' –Take the Step – is a confrontational story of a young woman as she learns to accept her past and face its consequences.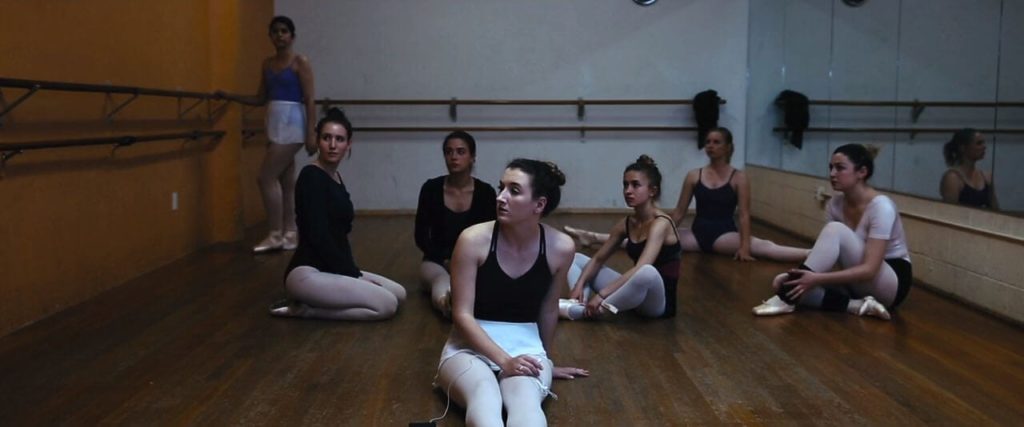 A lot has happened since Alyssa Milano sparked a worldwide movement with a hashtag. 'Faire Le Pas' is a tribute to that movement and another pillar of support for the many people who have spoken up and those who struggle still. And the struggle, as the audience glimpses through Octavio's film, is one of finding strength amidst fear and shame, as well as the threat of the end to one's career. Hyland is powerful in portraying this, though she does start off rather weakly. When it comes to the writing, it is clumsy in places, for which the overall effect suffers. There is a tinge of manufactured saccharinity to her Jess' (Anastasia Kharchenko) arrival to Ella's rescue; It takes away from the intensity of the moment and leaves behind a bad taste.
There is a powerful shot in the opening sequence as Ella traces an old injury with her fingers; while the physical marks are gone, the shadow of it hangs heavy on her existence. This framing, combined with the use of light, evokes a strong response in the audience. As for her assailant, Michael (Grant Gunderson) is mostly framed such that his face is hidden, a clever portrayal of Ella's mind, to whom he is a predator, a blasting reminder of her trauma; and it is only when she confronts him that she looks him in the face.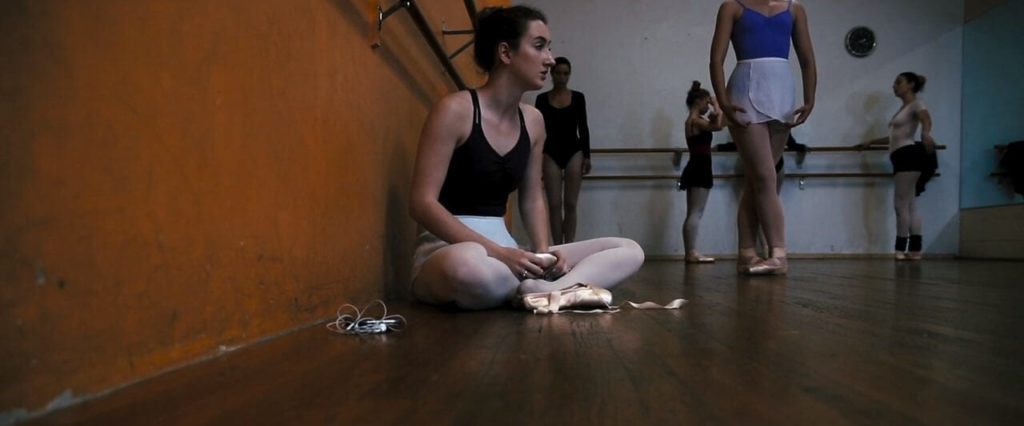 'Faire Le Pas', despite its flaws, gets right what it absolutely should – take the step. Despite fear and pain, take the step. 
#ShortFilmReview: 'Faire Le Pas' Is The Lesson For All Those Who Have Forgotten To Fight Back!
Click To Tweet
Direction

Cinematography

Screenplay

Editing

Music