Every story has to have a happy ending, right? In the end, when the curtain falls, you want the poetic justice meted out. You want the lovers to meet and the underdog to emerge the hero. But, not all stories are meant to have that destiny. 'Alice's misfortunes in underland and through the looking glass' is one such film.
It starts off with an eerie sense of premonition, warning the audience to be prepared for the uncertain, for the clipping of the innocent wings. And it delivers them almost immediately. As the reality of the contemporary world is slowly brought forward; the misery of the poor maidens, their lives subjected to the crude power of money that turns even their groans of pain into supposed moans of pleasure is discomforting, to say the least.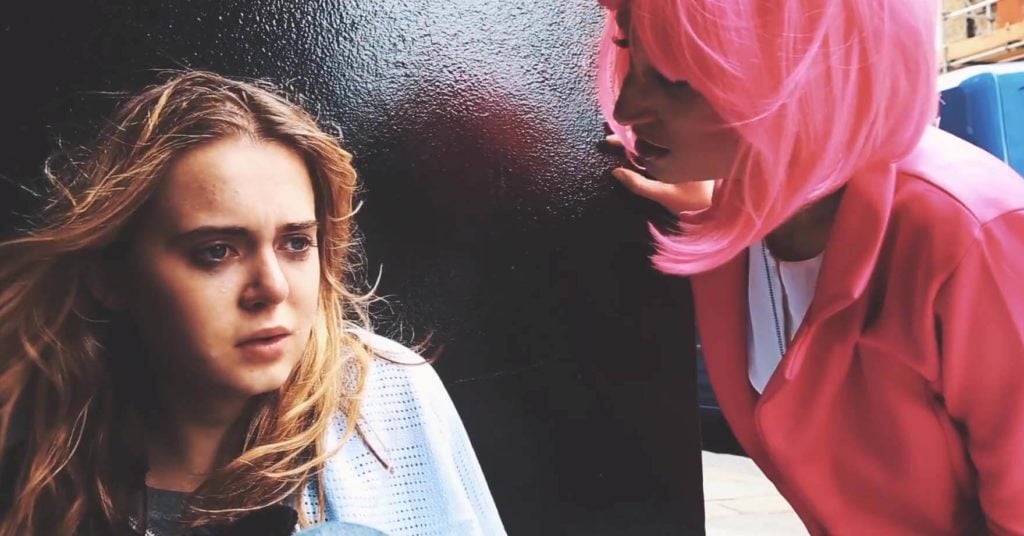 Alice, a lonely homeless girl on the streets of Soho, scavenging trash bags for food, speaks of a mind-numbing pain. She yearns for "a change away from this despair and into something extraordinary". Grace Link, who plays Alice, is impressive in her characterization of the lonely and already broken being. As Alice is found and pitied by the White Rabbit (Faye Bennett), who assures her of a better life; in goes Alice into the Underworld; a world of no-return. She encounters the unforgettable Queen of Hearts (Emma Ralston), whose admission of her seals her fate.
The editing is neat, maintaining the pace steady, albeit slow. The abrupt cutting of the scenes adding the necessary layer of uncertainty to sync with the screenplay, makes the film engaging. The writer, Nikki S Colt, who also plays the Mad Hatter, focuses on the details of a "golden cage" very well.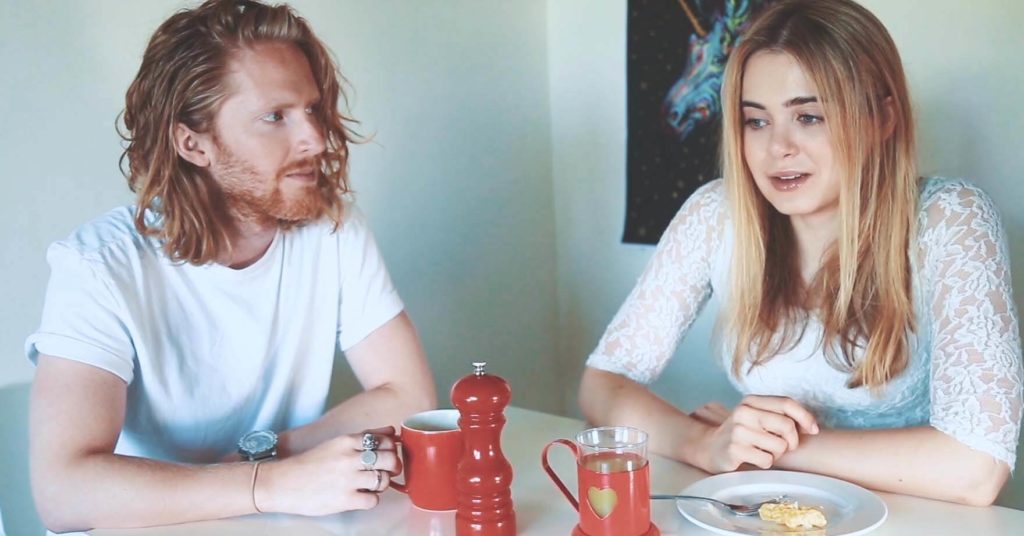 Trapped in the comfort and luxury of the Underland, Alice bitterly realizes that in this world there are no free lunches. Entrapped and helpless, just as Alice and the audience alike start to lose their hope, the film takes a sudden turn and we see Alice enter into her redemption, "through the looking glass", where she finds a loving and caring White Knight (played by co-director Joseph Dewey).
Alice's short-lived misfortunes and happinesses confound the viewers, the achingly slow narrative stretches the imagination of the audience forcing them into considering all the possibilities of outcome for the characters. Well supported by convincing performances by all actors involved and brilliant background score (Camila Fawape) to support the storyline, the film at 26:01 minutes manages to wring the heart out with immense believability. 'Alice's misfortunes in underland and through the looking glass' is a one-of-a-kind film that is both; tragic and evocative at the same time, compelling its audience to take the same plunge as its lead.
#ShortFilmReview: Just when you thought the fall couldn't have been any deeper, 'Alice's Misfortunes In Underland & Through The Looking Glass' shocks you!
Click To Tweet
Watch Alice's Misfortunes In Underland & Through The Looking Glass Short Film
Direction

Cinematography

Screenplay

Editing

Music