Directed, produced and written by Rit Saraswat, 'Traitor' isn't your usual spy flick. In fact, under the pretext of an espionage thriller, it walks you through the alleyways of revolutions, coup d'état and everything in between. It explores an interesting facet on accidental discoveries and misleading conclusions.
It's 2025 and in this not-too-distant future too, the primeval needs and concerns of man remain the same. The story centers on Isra (Kally Khourshid) and Sam (Paras Patel) and their budding relationship that is threatened under the tense, political climate prevailing in their time. Sam, a barely successful detective is on the verge of being homeless. Isra, on the other hand, a relatively successful architect, has everything in place or at least seemingly so. Her timely help gives Sam the much needed shelter.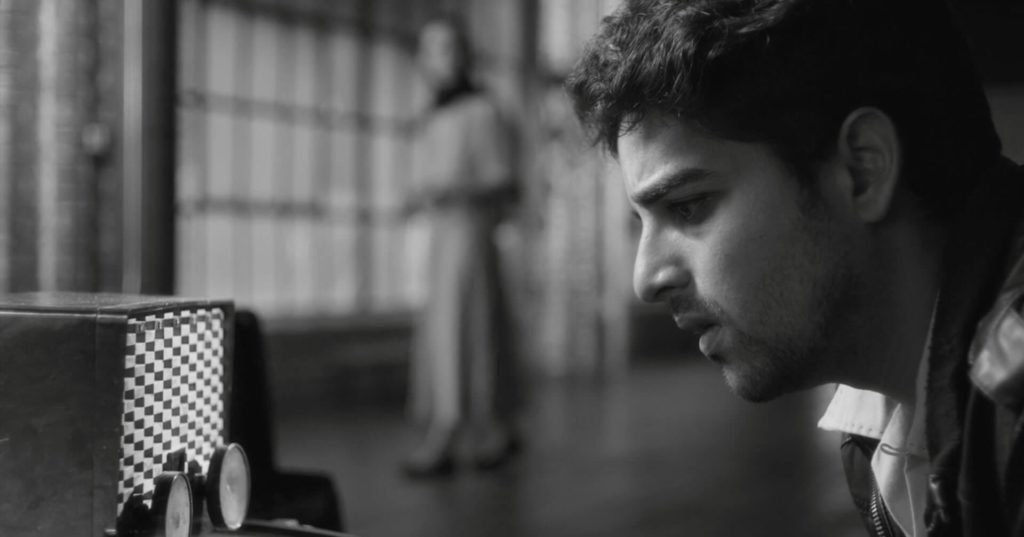 However, unbeknownst to her, his last case ended in utter failure; but, he was made an enviable offer. Although tempted, he turns it down, rather too quickly, choosing his integrity over his pressing need for money. Although the story would seem an exaggerated outcome of community differences, it touches upon the sensitive matters of Islamophobia in a dystopic manner, heightened by the film's greayscale choice of black and white.
When Isra reveals about her newfound love in the briefest moment of perhaps a romantic potential between the two, Sam is left devastated, if not visibly. The night that follows puts them all in a tight spot when an attack at a prominent centre in the City calls for caution over the radio news. Sam is torn between his loyalty towards his country and friendship.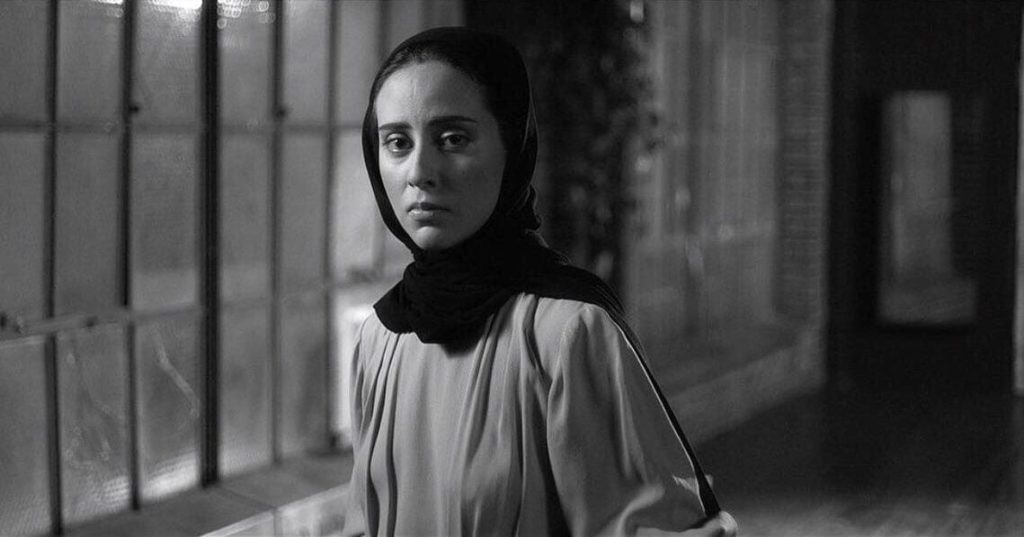 Saraswat seems to be the mastermind here, carefully showcasing not only the communal difference but also the class and the conscious. By capturing the collective, xenophobic and islamophobic conscious of the society, ingeniously engineered through a dystopian narrative style, he creates an interesting short. Patel as Sam is flawless in his performance. His boyish charms used to the fullest here, he pours an earnest performance into the character portrayed. Khourshid, on the other hand, underplays her character, thus adding the prerequisite mystique to her performance. Kate Watson and Christina DeRosa carry their roles with the required aplomb. There's no mistaking these women for what they bring to the screen.
Carmine Mattia's background score aptly carries the story forward without going over the top. Likewise, Michael Schilling's cinematography makes the entire 16:58 minutes of duration a smooth ride despite its layered narrative. Chloee O'Hayon-Crosby's costume design deserves a special mention for creating an elegant fashion style which frankly makes the present we live in paler in comparison!
'Traitor' is tempting, devious and yet thrilling despite belonging to a time and tested genre of espionage. Under the garb of a religious, political thriller, it ultimately explores the human psyche when challenged by insecurity and jealousy.
Watch Traitor Short Film Promo
Direction

Cinematography

Screenplay

Editing

Music