A land of fantasy embedded in the depths of innocence. And, all you need to venture into that world is a leap of faith. Dreamy, imaginative, otherworldly, 'The Wishing Jar' is more than a children's animation. South Africa born, film maker Denver Jackson spins a tale of pure, unbridled innocence, a pristine experience of childhood fantasy.
The movie opens to the starry sky, a panoramic view to the beyond. A girl named Ruby chases a falling star that shoots out of the clouds; wishing to capture it in her jar with her walking-talking teddy, her singular company in the adventure. At 13:14 minutes, the film captures the thoughts that weave in the minds of children with such innocence that it's hard not to indulge it. And, so we are taken into the mind of one such child and her fantasy.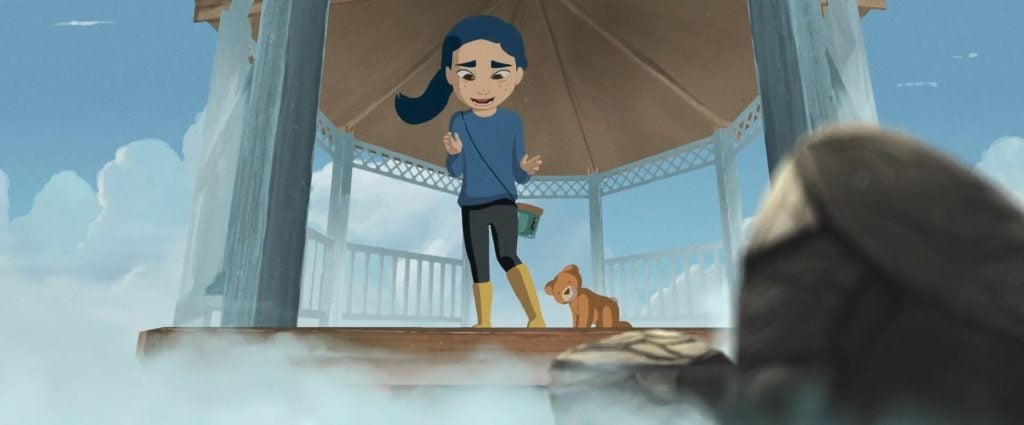 Ruby (Olivia Martin) steps into the fantasy, a world of giant fishes, floating cities and a menacing black goo. The goldfish becomes her carpet that gently takes her into the clouds. The animation is exquisite. We are ushered into a world of make-believe like none we have imagined before. Perhaps an ode to 'Grave of the Fireflies' and the countless churned from Studio Ghibli's production company, 'The Wishing Jar' too carries a similar feel to it. Denver Jackson, a self-taught animator balances the visuals with outstanding sound effects. His writing and editing, coupled with Marc Junker's background score makes the film a complete treat to watch. His keen observations, understanding of the child's mind and the wonderful juxtaposition of imagination meets fantasy gives the film a colourful palette to dip in.
The characters are beautifully etched. Despite being an animation, they aren't reduced to caricatures. In fact, as one gets introduced to new characters, the screenplay proves to be a driving force to bringing to life a dreamy journey. Special mention to the enthralling sound effects imbued. Be it the thunderstorm or the gushing winds, the rain or the everyday sound effects; the re-recording, mixing skills simply added life to the visuals.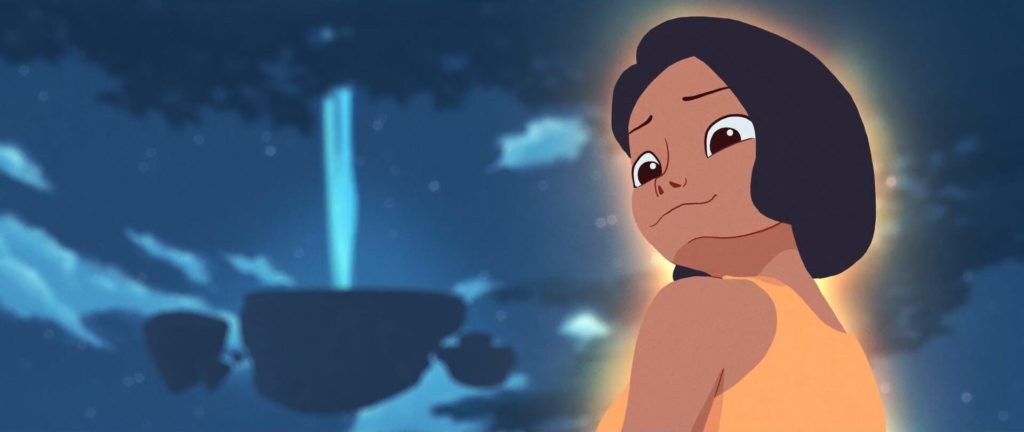 However, visuals alone couldn't have made this a success. Jackson and Parfit gave a peek-a-boo to the audience of their talent in their previous work Somnius (2013). Their return couldn't have been a surprise, then! 'The Wishing Jar'; recipient of the 'Best Animated Film' award at the Heartland Film Festival, San Diego Comic-Con International Film Festival and Victoria Film Festival (Audience choice award) is sure to linger much longer. It's a poignant tale that takes you into an adult's world, through a child's mind.
Watch The Wishing Jar Short Film
Direction

Cinematography

Screenplay

Editing

Music