The film starts off with a distraught radio sound that eerily creeps in every time the protagonist is in distress. Written & directed by Keith LaFountaine, 'Mirror' is an engaging portrayal of a melancholic writer Layla (Diana Sanchez) and her entrapping within a failing marriage and career. The story switches effortlessly between scenes that are synched to mirror Layla's struggles within herself and with her husband. But, it's the third character to the emotional ménage a trios that steals the show. As the silent conversations between the disinterested husband and the wife peak to volumes, the dialogues exchanged between the two women manifold into words of intimacy and genuine bond.
Layla's attempts at saving the marriage are either met with cold stares from her husband or unhelpful advices, although well-meaning, from the friend she meets at the cafe. Effectively, it turns out there is only one person who can understand her. Willow, a face that she stares at lovingly, a woman whose smile brings a smile to her own; Willow, played by Erin Rose is an endearing watch as she gently unfolds the layered personality of Willow.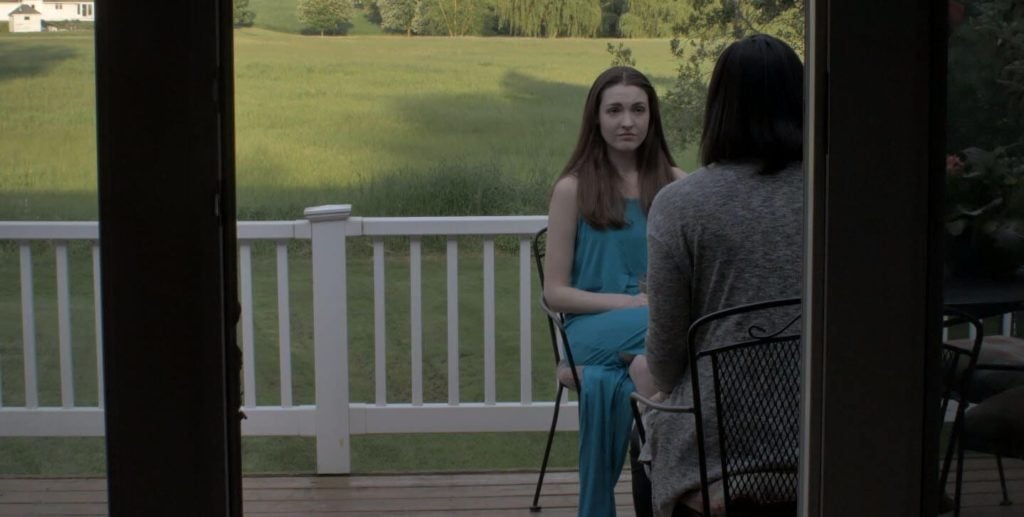 Sanchez becomes Layla. She imbibes her with perfection. As Layla struggles to pen down her thoughts, she seeks insights from her friends and family, the frustration of it all, is well brought out in Sanchez's performance. The feelings of hurt, rejection, disappointment all crafted wordlessly yet gauged perfectly, the character makes for an interesting watch. The three monologues by the three women involved are well written. Matthew Sullivan's cinematography is spot-on. The still angles of the camera capture the brilliant expressions of the characters with subtlety.
Music is the precursor to the feel of any film. 'Mirror' clocked in at 29:05 minutes has the perfectly themed music that not only transports you to the moments in the characters' lives but also makes it palpable in your heart. The screenplay leaves so much to the interpretation of the viewer, that the film is a delight to watch despite its melancholic tenor. As the reality of Willow's existence dawns upon the audience, there is a pang that one feels within, for the characters, such is the impact they leave behind…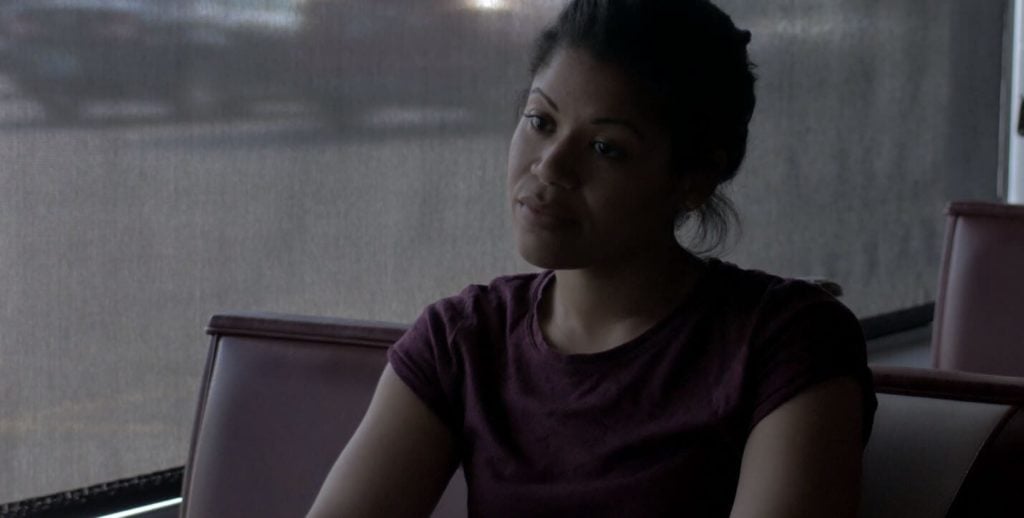 'Mirror' is deep, reflective and philosophical and you're bound to never look at another mirror the same way, ever again…  
Watch Mirror Short Film
Direction

Cinematography

Screenplay

Editing

Music