The uncertainty of life is predictable & that's where the irony lies. The façade we maintain is just that, a mere mirage to the reality we live in. Director L. Marcus Williams's 'Lifeline' is one such film that not only looks at the reality of life, but peels it, to reveal the vulnerable, painful and melancholic moments of lives of two individuals as they confront their fears and trepidations.
Iris (Katlin Leslie) is on call, to the suicide hotline. We see in her eyes, a woman who has made up her mind. This isn't a call for help; it's a call to bid adieu. Ray (Dan Parilis), on the other end of the line, is the new recruit. Unsure and yet determined, he engages in a conversation, a desperate attempt at keeping the person live and not just on phone.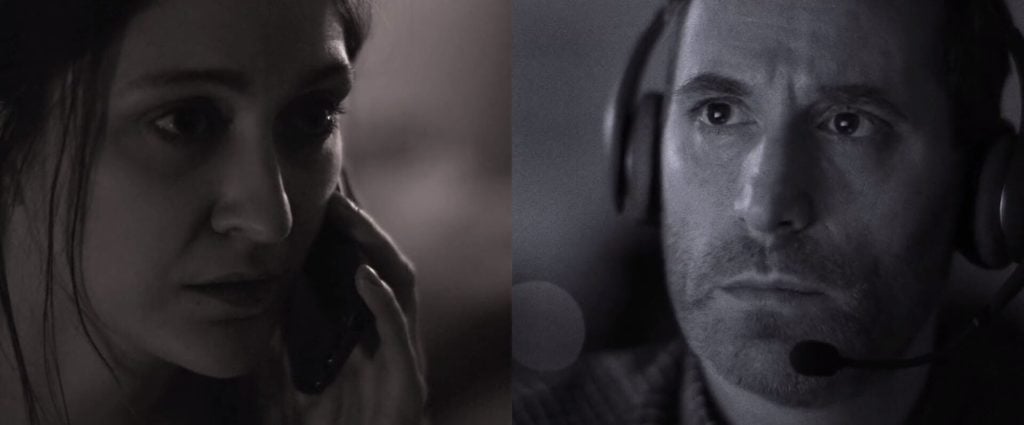 L. Marcus Williams is pure genius. A multi-tasker, donning the hats of a filmmaker, writer and editor, Williams puts forth a brave front of presenting a sensitive story without patronizing it. His adroitness well explored in 16:28 minutes, Williams deftly sews all the visual elements together without losing the plotline. The basic grammar of cut-to-cut editing enhances the monochromatic color palette of the film, which suits the discourse chosen. He cleverly uses the transitions. The blur effect, dip to white has been used in right measures. He does not challenge the grammar of composing shots yet plays with its creative liberty. Likewise, the cinematography (Sung Rae Cho) is well explored. Sufficient close up shots to capture the turmoil of the characters; and yet not on-your-face kind of shots to make the film tangible & palpable in its feel, the film is settled for the right duration.
Dan Parilis as Ray and Katlin Leslie as Iris are perfect in their characters. Leslie brings out the depths of her character's dilemma just through her eyes. The emptiness, the aching, despairing hollowness, all hanging like a thin film before her eyes, her performance is riveting. Her minimalistic make up supports her dramatization. Parilis as Ray is moving. As he begins talking, the surges of emotions that plague his face are touching.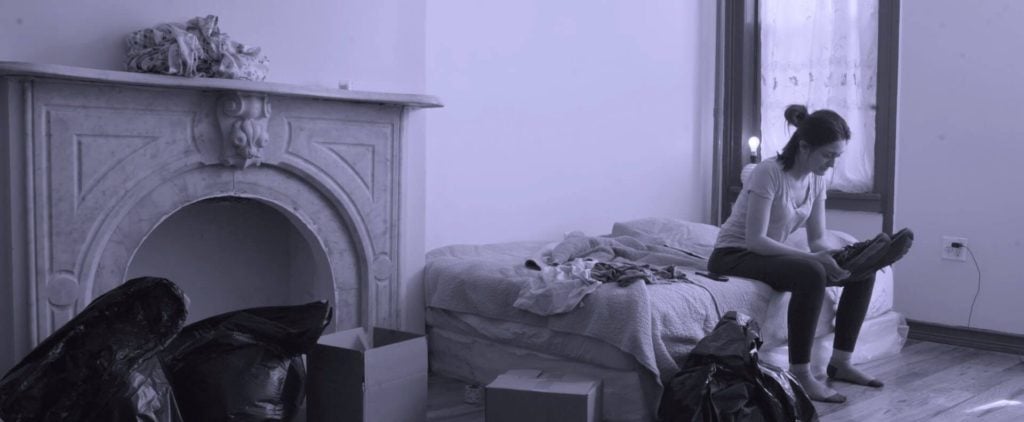 A well written screenplay and an equally well directed film like 'Lifeline' would have certainly made it easy for it to win the 'Student Grant' from the National Board of Review, 'Outstanding Achievement' in Directing and 'Outstanding Achievement' in Editing at the Brooklyn College Film Festival. But, there's more to this film than its accolades. 'Lifeline' isn't a psychological mumbo-jumbo, it isn't patronizing, nor is it therapeutic. It's a deep, psychological unveiling of two individuals at very vulnerable stages of their lives. It's about how having an open, honest listening ear to one's agony is all that one craves for.
Watch 'Lifeline' to unveil the pain and secrets of two hearts across a suicide helpline.
Watch Lifeline Short Film Trailer
Direction

Cinematography

Screenplay

Editing

Music