The bold, experimenting spirit of Tonya Kay hates all that is safe and boring. She revels in attaining new heights, and in her directorial debut, 'The Ascension of Ava Delaine'; Ms Kay pushes the envelope with a single-take film chronicling the journey of Ava Delaine over a span of five decades. Oh, and it's shot with a drone!
Shot by Andria Chamberlin with a DJI Zenmuse X5S and Inspire 2, this five minutes long film follows Kay (she is the actor, director and producer) through five stories and four costume changes, all in real time. When we first see Ava, she is hardly past her pre-teens, clad in a little pink dress, playing in the courtyard. Devoid of any dialogue, TAoAD communicates with colour, costume and sound design and does so to delightful effect. This first phase of Ava's life is drenched in pinks, from her vibrant pink headpiece to the pale pink brick wall. A marriage gone sour is reduced to the dullest of whites as Ava lives through the next decade of her life, while the flaming pink flowers turn into a dark red. The music changes as the decades change, and as Ava grows. When she has moved on from bitter matrimony, it is to a richer, redder palette and the fast-paced beats of parties. Whether it is this or her attainment of sexual freedom or the tranquillity of her older years, the music stays true to the theme, despite changes in tone.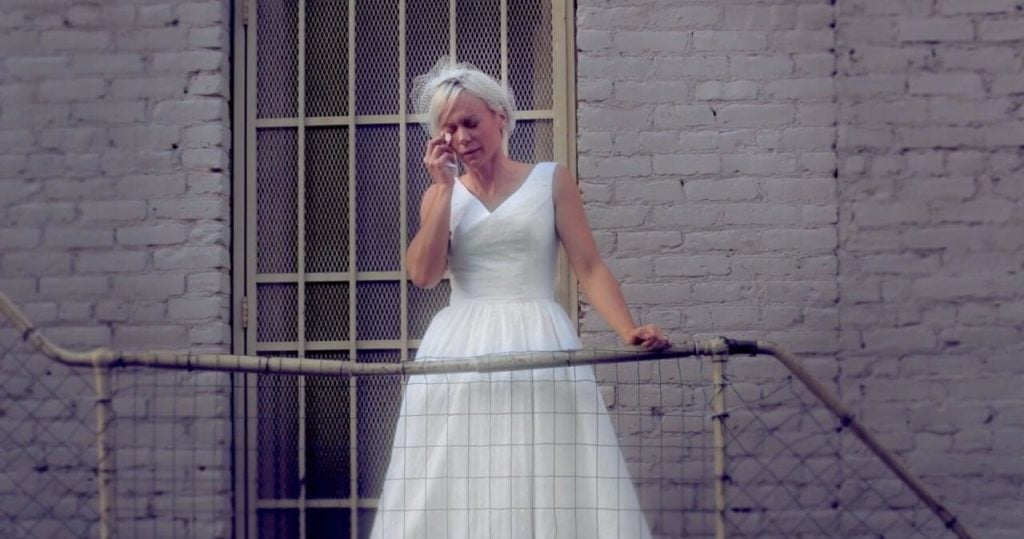 Kay, in admirable collaboration with her team, times her entries just right. Chamberlin, on the other hand, despite the limitations of using drones for close-ups and mid-shots, creates a peculiarly musical witness to Ava's passage through life. TAoAD has a deliberately theatrical look and feel, and not just in the real-time aspect of it. A trained dancer, Kay choreographed her performance and consequently, the narrative, such that it has the resemblance of a musical play rather than a conventional film.
The story of Ava Delaine's achievement of confidence and calm tells of a long and painful process with such well-crafted optimism, that we happily overlook the blinding pain of it.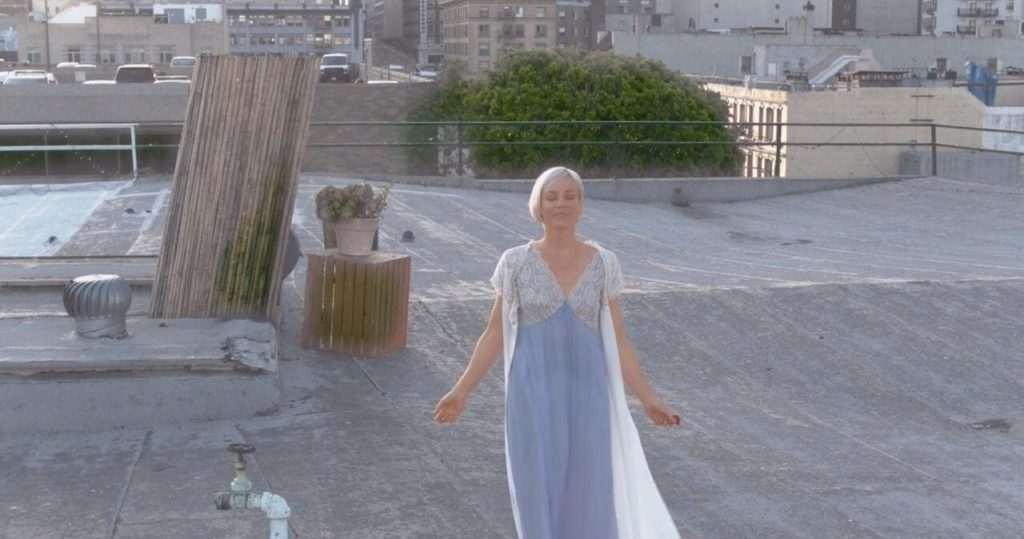 Direction

Cinematography

Screenplay

Editing

Music