Director Ali Matlock's 'Roadside Assistance' opens to what seems a road trip, except that it hardly seems fun, for it is in the dead of the night. A couple takes a diversion through a desolate road, due to an accident on their usual route. Driving through a jungle on a particularly misty, moonlit night; it puts them in the mood for spooky conversations. Movies from the horror genre and urban legends associated with it accompany them for the rest of their drive. However, what seems like a normal tête-à-tête takes a sharp turn when they're faced with car troubles. Suddenly, the horrors of urban legends start catching up to them unleashing the bottled secrets.
Although the concept of showing life-altering events with characters of a story being on a road-trip has become tried-and-tested and common, the film is gripping. This is not because of its setup or plot but because of the medium chosen to reveal the ultimate secret. Heavily borrowed from Freudian theories, the film uses references from social controversies and Bible commentaries to present a layered, twisted storyline.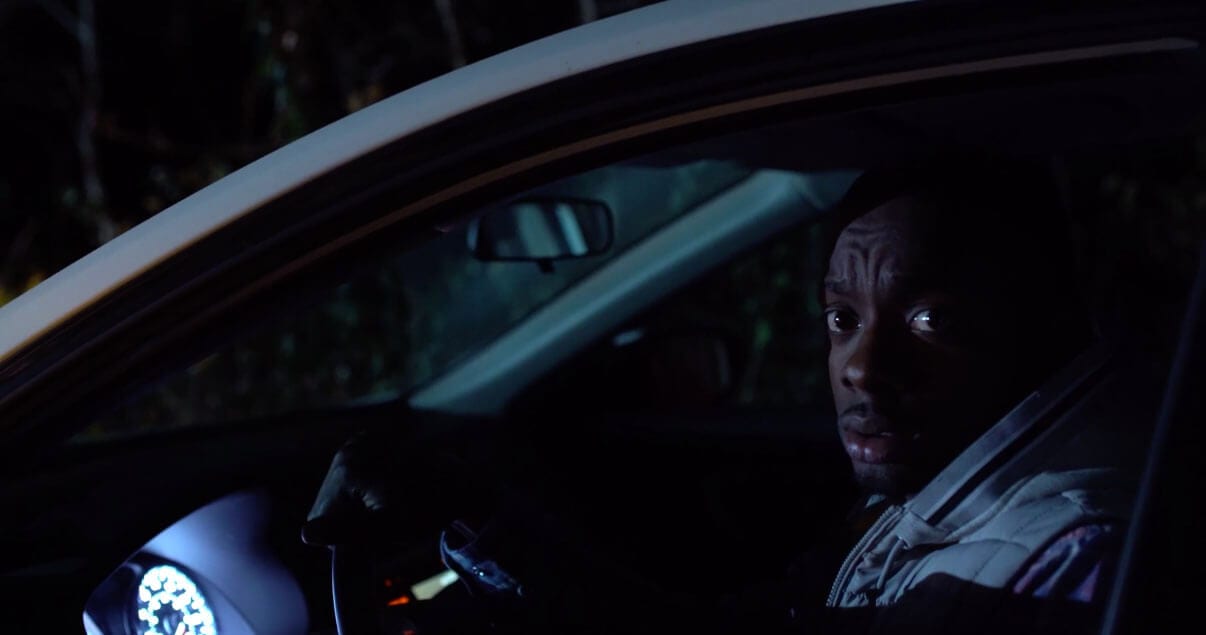 Cinematographer Chris Skiles's camera prowls in the dark. With most of the film limited to the interiors of a car, the tone seems very singular; however, Skiles ensures that the silence of the night doesn't blackout the frames. Instead, it is used very effectively to set the tenor of the film. D.J. Ecal's editing is flawless, making the 20:06 minutes long film gripping.
Instead of complicating the suspense or exaggerating the horror, co-writers Ali Matlock and Jubei Powers slowly peel off the layers of the story by carefully placing the background (Ecto Des) at the right moments. Just when it feels like the story is about to rest, the crux of the plotline is uncovered in a band-aid ripping moment making it even more engaging!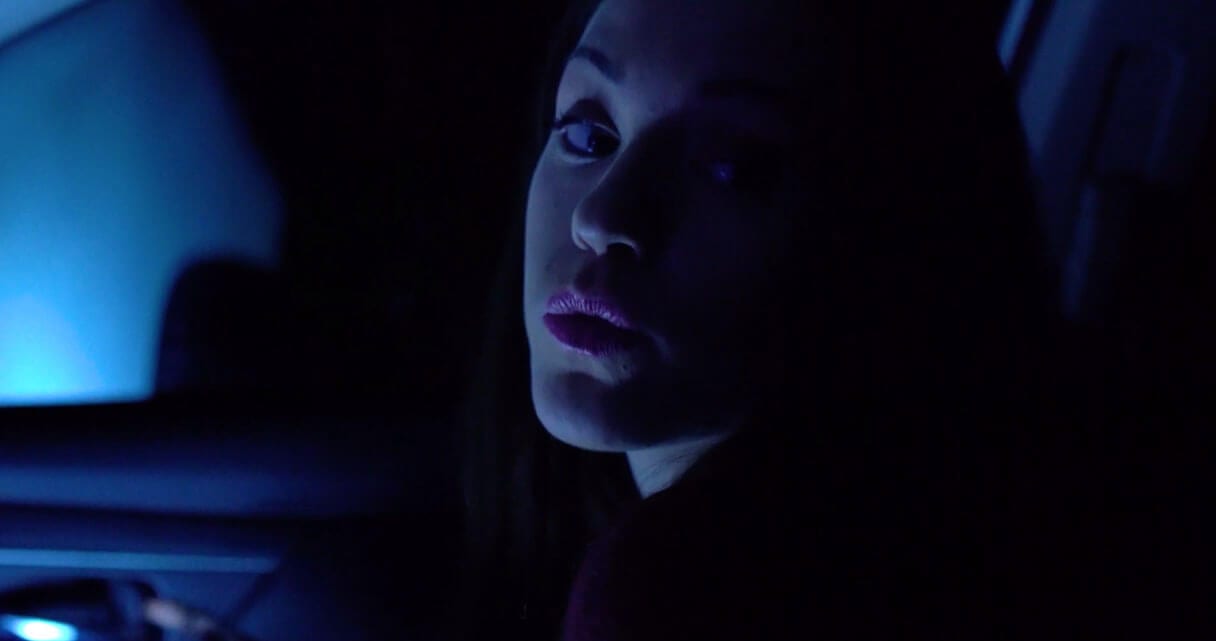 'Roadside Assistance' is for those who love thriller and mystery. But, essentially it's a drama of people, emotions and their subconscious psyche that is constantly trying to tell them something…
'Roadside Assistance' Is A Cornucopia of Reality Versus The Fantasies Of One's Mind!
Watch Roadside Assistance Short Film Trailer
Direction

Cinematography

Screenplay

Editing

Music