An empathetic exploration of the exhausting journey of self-discovery, 'Angel of Anywhere' looks at two individuals, each stuck in their own rut, through the eyes of an Angel, a stripper at the 'Anywhere' strip club.
Angel (Axel Roldos) arrives early, fixes malfunctioning things and people too. His first client in this 16:00 minutes long film is Michelle (Briana Evigan). She's the late-20s'-something woman sitting alone at the bar, toying with a lone drink. They end up in one of the private rooms, with Angel giving her a lap dance, her discomfort palpable. Michelle starts a conversation and Angel plays along, compassionate and attentive. The camera alternates between making us a quiet, distant spectator to a fantasy performance and putting us right in the middle of an anxious confessional dialogue.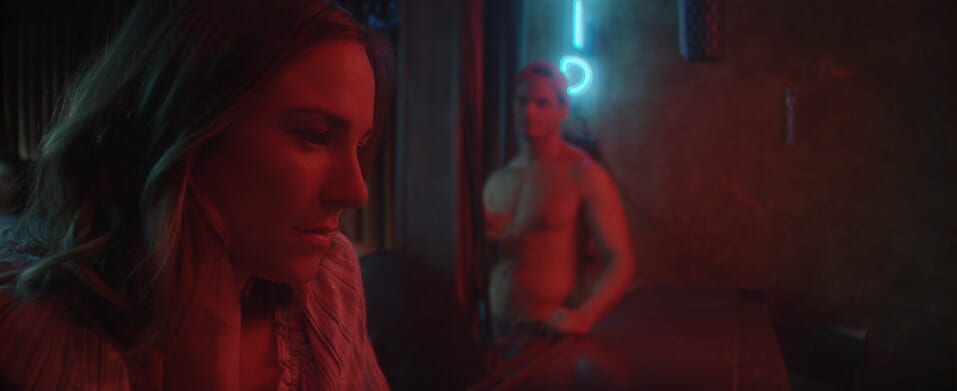 Ser'Darius Blain's Brian, Angel's second client, is a drug-dependent corporate whose outpouring depression has only Angel as its witness and temporary relief. Both clients run in loops over the same question of who they really are… their anxiety and confusion a sweltering river of madness that all humans must wade through.
Angel could be any stripper, but he isn't. For he not only offers the fantasy but also paints it real. His childlike demeanour only making him more affable, his idiosyncrasies such as fixing things with utter gentleness as if they were living, make him different from the rest in his world. Roldos, shines in his scenes with Evigan the most. He manages to portray Angel with an honest interpretation, thus not making the common folly of turning such characters into caricatures. He skirts the fine line and succeeds in not turning Angel rhetoric or worse still, dull.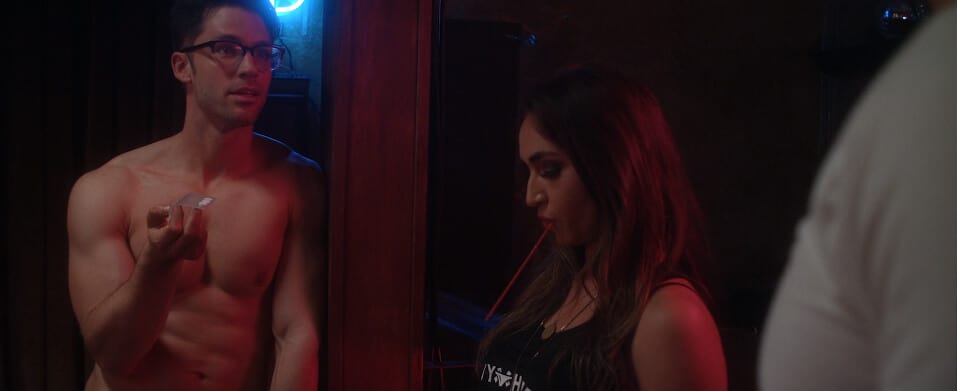 Briana Evigan's performance as Michelle is believable and she succeeds in transferring her disquietude to the audience. She talks with an infantile air, fervently sharing the mischievous secrets she has guarded so fiercely up until then! Evigan successfully portrays the stunted evolution of Michelle's character, suffocated by her own perceived need to stay the same person her husband had first met.
Blain's portrayal of Brian brings depth to a rather insipid character, written as perhaps only a second fiddle. The score by Nicolas Repetto works well, as do the supporting cast. Jonathan Pope's cinematography is perhaps intentionally uneven so that the blurred lines between fantasy and reality are well demarcated. James Kicklighter's editing is neat, giving 'Angel of Anywhere' a smooth narrative despite the multiple stories incorporated.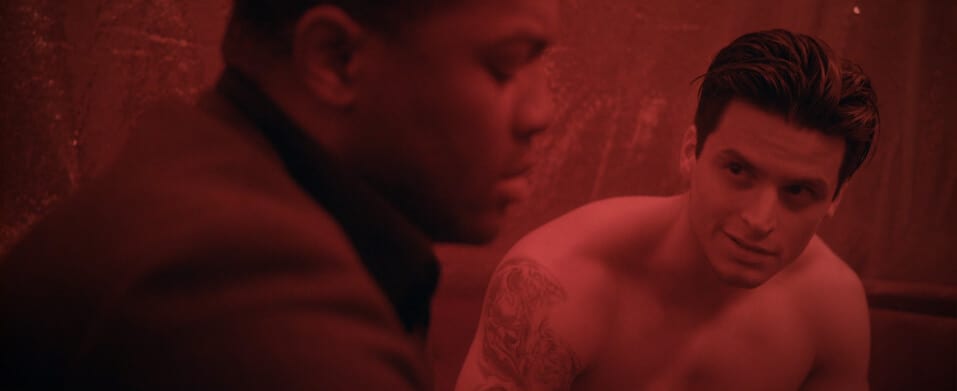 The film is a testament to the fact that anonymity remains to date, the best ally of mankind. It coerces one in bringing out their most honest, vulnerable self to the forefront. Now, whether that anonymity is within the confines of a private room of a strip club or a private chat room of a social media account is debatable! The film also explores the complexity of the human psyche with its layered interpretations and revelations of how the mind works.
'Angel of Anywhere' is hopeful, poignant and moving. It addresses the deepest desires of a human soul…
Watch Angel of Anywhere Short Film
Angel of Anywhere: A Look At Identity Struggles…
Direction

Cinematography

Screenplay

Editing

Music