Even the smartest woman second guesses her decisions. Even the most handsome face has his insecurities. There's no one who isn't vulnerable at some point. It's natural to build walls around you when life throws unpleasant experiences. But, what are you without them? Who are you beneath them? These are the fundamental questions pursued in Tricia Lee's 'Affection.
It's been such a long while since deep conversations have been addressed with such nonchalance and simplicity that the film sets itself apart right at the onset. Written & directed by Tricia Lee, 'Affection' at 9:52 minutes, is the shortest, yet most insightful drama out there that can leave you moved. It follows Laina (Steph Song) & Tyler (Steve Lund) and the complications in their relationship. The pair maintains a strictly platonic and sexual relationship until one of them demands more, and it isn't from the one you'd expect. Brilliantly written by Lee, the characters are well developed, layered and intriguing enough to keep you hooked.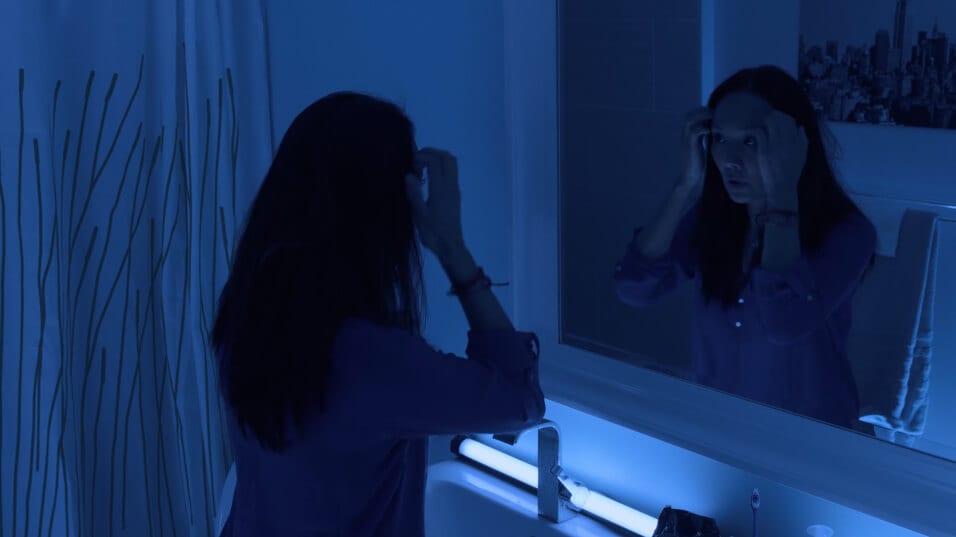 The film starts off with a passionate night between Laina & Tyler. Janal Bechthold's composition accompanies you throughout on this ride. It becomes clear within minutes that this isn't a one night stand. They have had a history of kinds before. Laina is smart, direct, quotes Frost and has lived in and out of her suitcases. Tyler, on the other hand, is more relaxed, open and accepting. Lee ensures that she reveals her characters only bit by bit. They are so layered, that each dialogue, each act is a revelation in itself to their minds. As an audience, you remain invested in them. You get curious to know why Laina is the way she is or how Tyler is able to handle the situation, if at all…
Laina's distant demeanour, unwillingness to break her set rules, the conflict she marvellously underplays are all hints to the complex & tormented woman she is. When she says, 'home is the place where, when you've to go there, they've to take you in', she isn't just quoting Frost; she's saying a lot more. Likewise, when Tyler attempts to break her rules, you know what his heart is seeking.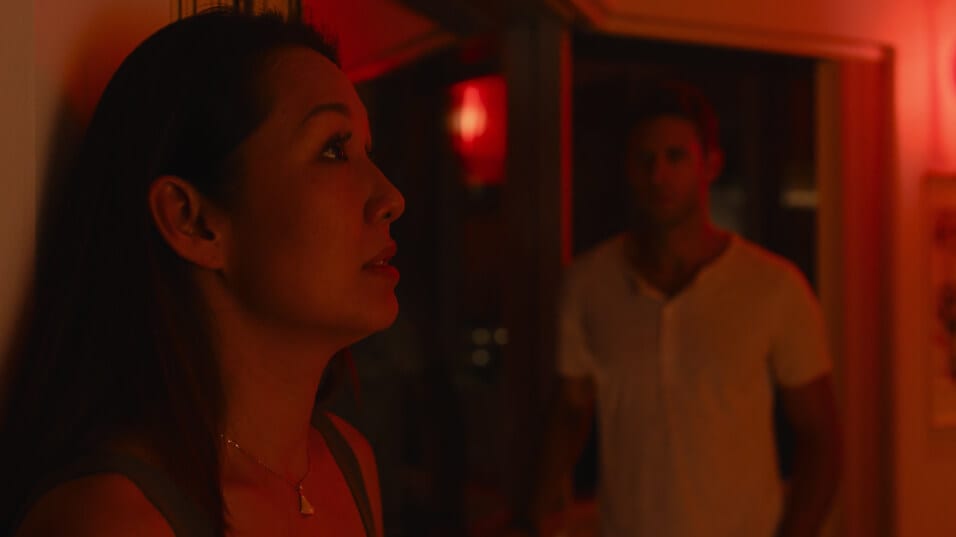 Halfway through the film, the curtain falls, the masks are undone and the vulnerabilities and insecurities become so palpable that you get pulled into their vortex. Song & Lund offer such nuanced performances that it's hard not to fall for them. Song, in particular, is convincing in pulling off the duality of her character. The outward suave and the internal conflict are never played over the top. There's an admirable restraint to her performance. Lund is charming and makes Tyler instantly likeable.
For those in love with Wong Kar-wai's 'In the Mood for Love', cinematographer Angel Navarro III recreates the magic in spectacular hues of green and red, adding such beautiful tones to the screen that it's worth the multiple watches. Editor Mike Reisacher ensures that at no point you feel disengaged and the music surprises you by how well it fits the narration.
The story is very well written; the dialogues are spot on and leave a smile on your face, especially at the climax. The movie isn't rhetoric and yet gives you sufficient to chew on. At the end of it, you'll only wish it was longer.
Definitely worth multiple watches!
'Affection' Is The Answer To Your Insecurities!
Direction

Cinematography

Screenplay

Editing

Music