No, before you presume, this is not about COVID-19. It has nothing to do with bats or any other creatures. But in director Joshua Ashish Dawson's 6-minute, animated world, something even more startling occurs. An airborne outbreak (mind you, a series of it, and not just an isolated case) has been reported from the deadly source of Botulinum toxin A, resulting in something that can be compared with perhaps, Chernobyl.
Dawson conceptualises and designs the world of Denervation. A town's plaza becomes the setting of the film. Essentially it is a battlefield, a battlefield of the living dead. People are forced to wear a mask here, and while it may seem too close to reality, here they do so because of the rising levels of the toxin present in their environment. So ghastly is the situation that there are air bars lending clean oxygen, and the queue to it bears testimony to the grim reality.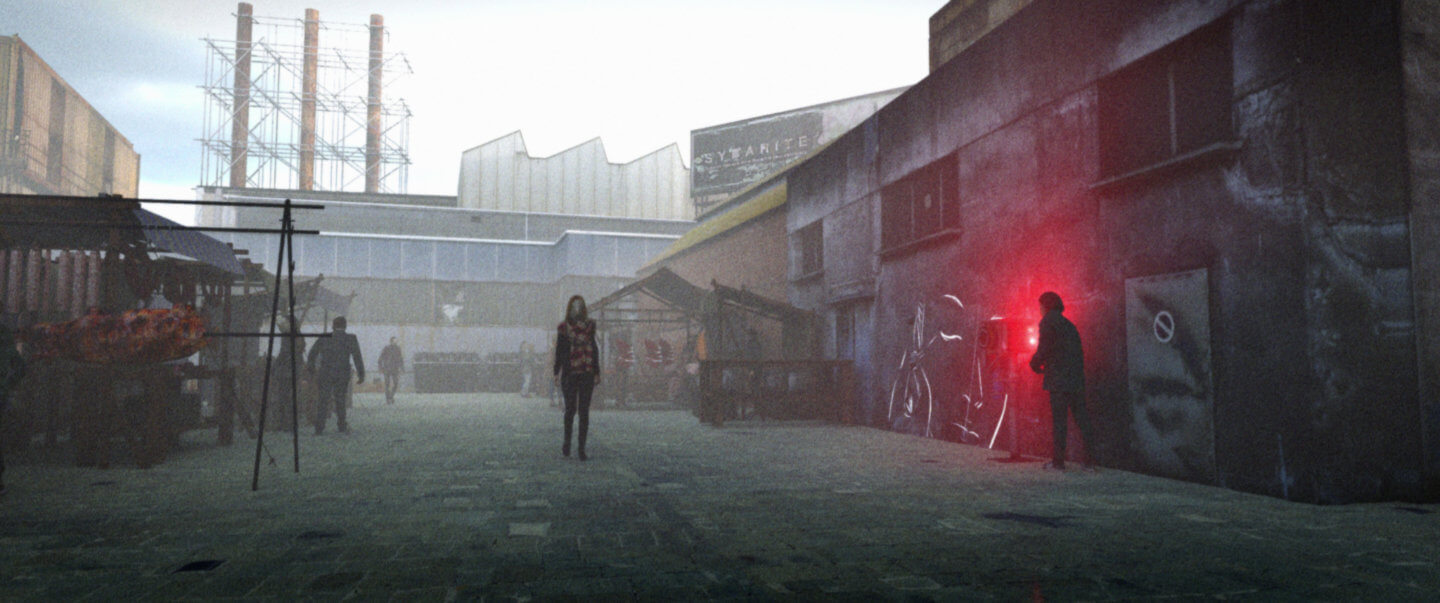 Dawson very smartly inserts scenes that not only add value to the plot, but also its storytelling. For instance, the air bar not only becomes a setting for the new socialising ways, but also a place where characters discuss the new treatments being offered at the med-spa. (Interestingly, the treatments being discussed are not only targeting women, a pointed move considering how youth has more often than not been associated only with a woman's shelf life.)
Ashton Rae's cinematography, along with colourist Peter Swartz's skilled input, makes the world of Denervation come to life. This not only feels like a real place, but also one that we would not want to be a part of. Despite it being an animated short, when superimposed with voice-overs of multiple artists, it makes for a believable world. We are also informed with timely text cards that educate us of the chemical, its use, its deceptive production, and the consequences of its leakage. That a fictional med-spa, Spasybarite remains the prime buyer of the chemical should be under scrutiny, but instead, posters continue to go up on the wall, advertising and marketing its services. How telling that the fictional world of Denervation, in imitating real life, is both arresting and deceptively affecting.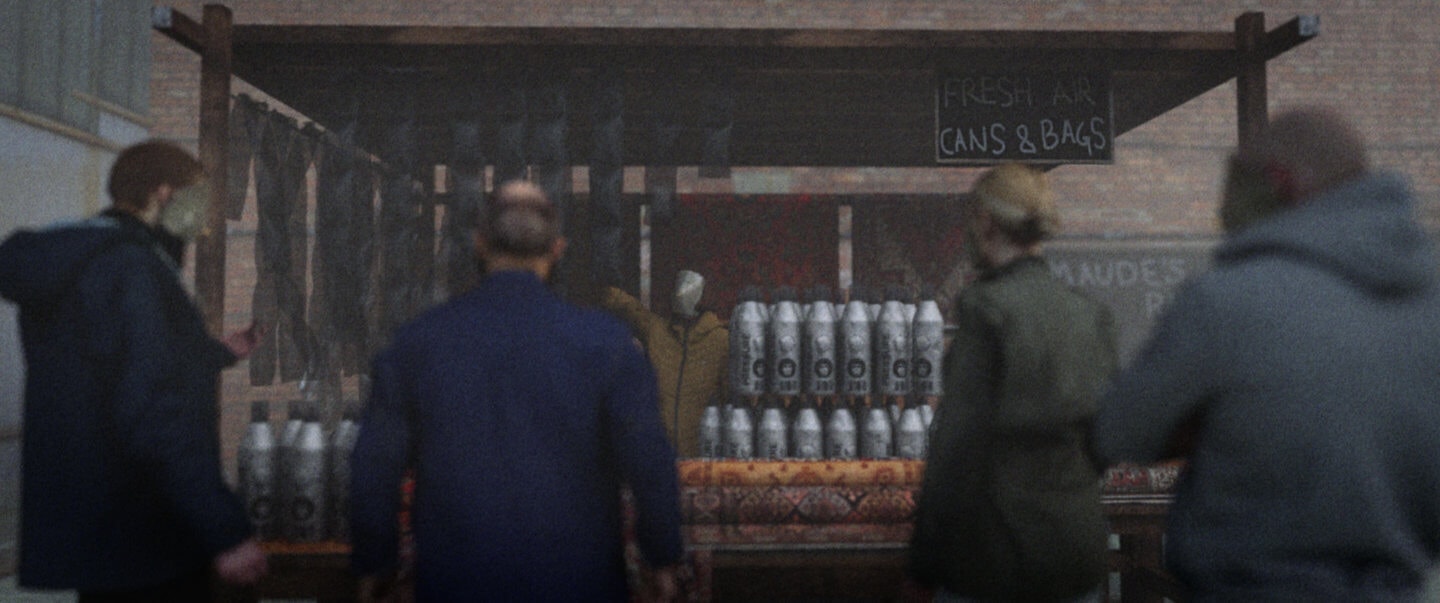 Russell Henson's composition only heightens the tense environment of the film and sets on to make the viewing even more engaging, as does Saori Mitome's costume and mask design. In an animated short of such minuscule duration, too many things could have gone wrong and far too many could have missed the mark. It is due to crew members like Henson and Mitome that we have with us a good short.
Dawson risks exploring topics such as the cosmetic and pharmaceutical industry, the age-old, traditionalist viewpoints on beauty standards, handed down across generations , and the sheer absurdity of the human mind willing to wager it all over artificial infusions into the skin. But to Dawson's credit, Denervation so skillfully and subtly inspects these topics that by the end of it, one is convinced that this is not some dystopian sci-fi, but quite evidently a reality occurring in the backyard of our houses.
This one deserves your attention.
#ShortFilmReview: Denervation: How far are you willing to go to remain youthful?
Click To Tweet
Watch Denervation Sci-Fi Short Film
Denervation: Visually Stunning Sci-Fi Dealing With An Outbreak
Direction

Cinematography

Screenplay

Editing

Music