There is something about Mike Manning's Toxic that brings unease to the viewer. Intrusive, familiar and suffocating, like a crime that once happened in the neighbourhood and cannot be forgotten, no matter how much one willed it. Like the tense environment in the film, it remains palpable. The stifling intensity, the slippery slope, and a character that is ready to spiral in an instant, all make Toxic an engaging, suspenseful drama.
The air is tense. To the credit of the film, it remains so even after the credits begin to roll. Director Mike Manning endeavours to bring forth a subject that is seldom portrayed without its unnecessary sashays. The protagonist is not your hero. And it is made amply clear that that is not going to change. While the appearance of a tense, uptight character might alone do the job, actor John Bain, who plays Darren, takes it several notches higher. It is not just his appearance anymore, but the very air he exhales, infused with his temper, a silent but keenly felt egotistical rant, that makes Darren an unmistakably difficult guy. The irony? He thinks of himself as the nicest of them all.
When he agrees to give a ride to Irene (Keisha Castle-Hughes) to a common friend's birthday party, little does Irene know what is in store for her, although the audience suspects it, simply because of how well-written the character is. The hints are dropped everywhere, from Darren's checking of Irene's online profile to self-talk; all hallmarks of the trouble brewing. And so, it takes little effort from Irene to set the ball rolling for a terrible night.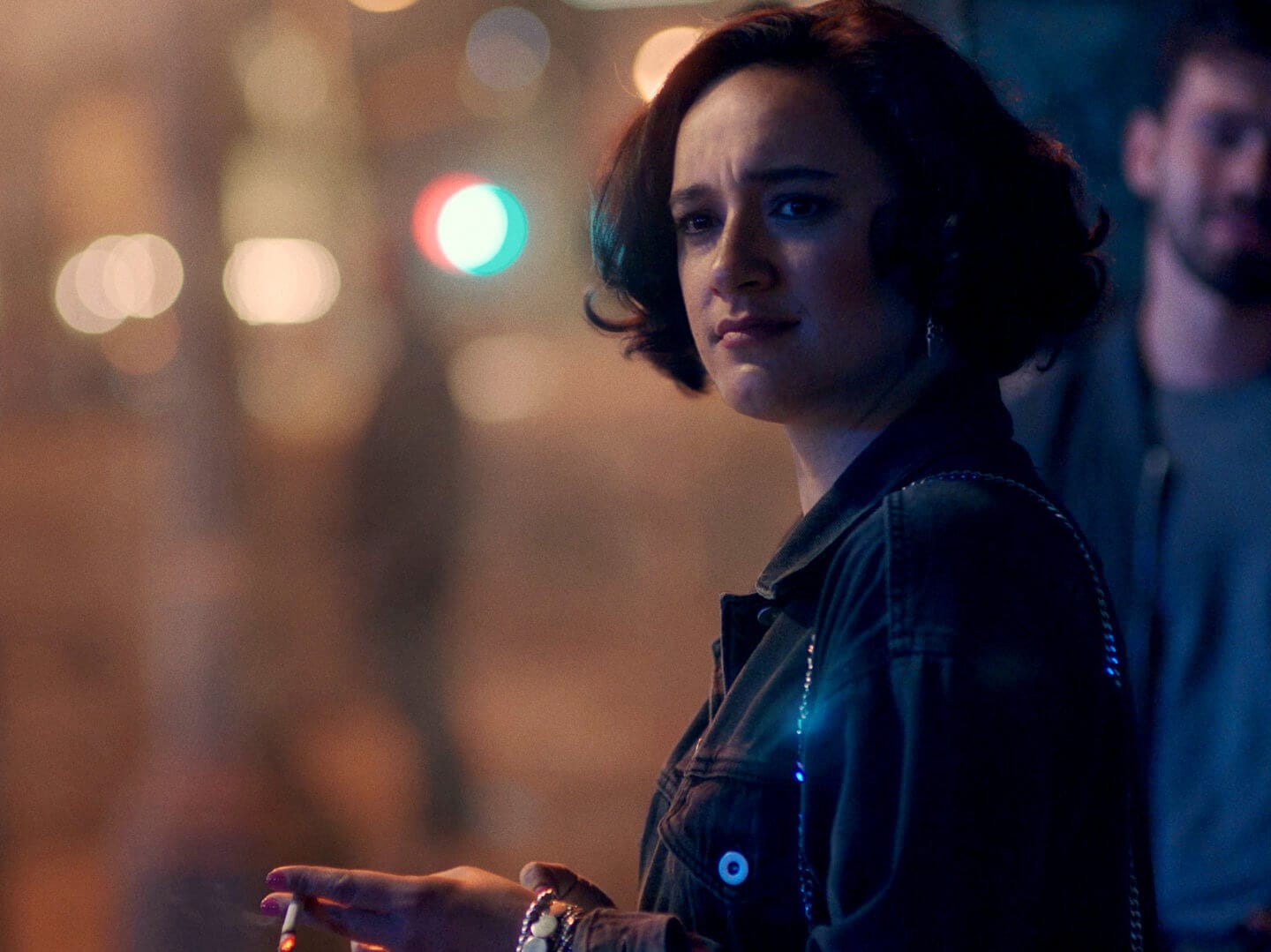 Too many times have similar characters been explored on-screen, but Manning's Toxic stands apart. The short is not subtle, but does not shorthand its way through the narrative; the realistic, precise performances maintain the balance. There is no attempt made to sugarcoat or reason with Darren's behaviour. We are left with very little doubt of his intentions or motives, even while he furiously maintains the façade.
Castle-Hughes brings an easy charm to Irene. She is a regular girl, carefree and most likely fun to hang out with. Darren, in fact, took notice of her much before their ride, and much to his chagrin, she can hardly recall the meeting, much less him. If the beginning of their conversation felt like a strike, the ending certainly hits like a meteorite. As the conversation between the two gets increasingly uncomfortable, one begins to dread the numerous ways it could get worse. Bain brings undeniable restraint and subtlety to his performance. He makes Darren a menacing, volatile entity, and plays it with such devotion, that the character's inner turmoil becomes evident, especially in the close-ups.
The cinematography (Kevin Zanit) is absorbing. Not only does it make the nocturnal ambience of the film's setting ominous, but it also offers some skilled shots of the characters in their various elements. (Case in point, the shots of Darren as the surroundings swirl around him, juxtaposed with his disillusionment or the well-timed pan to the TV bulletin.) Dane R. Naimy's editing keeps the film evenly paced. By not being carried away into dramatising the pace any more than necessary, what Naimy achieves is coercing his audience to breathe in the environment of his characters, to feel their pulse and their societal obligations. It would be unfair to not mention Daniel Walter, whose composition plays such a crucial role in setting the film's smothering vibe, that it almost becomes a blueprint for Darren's inner thoughts.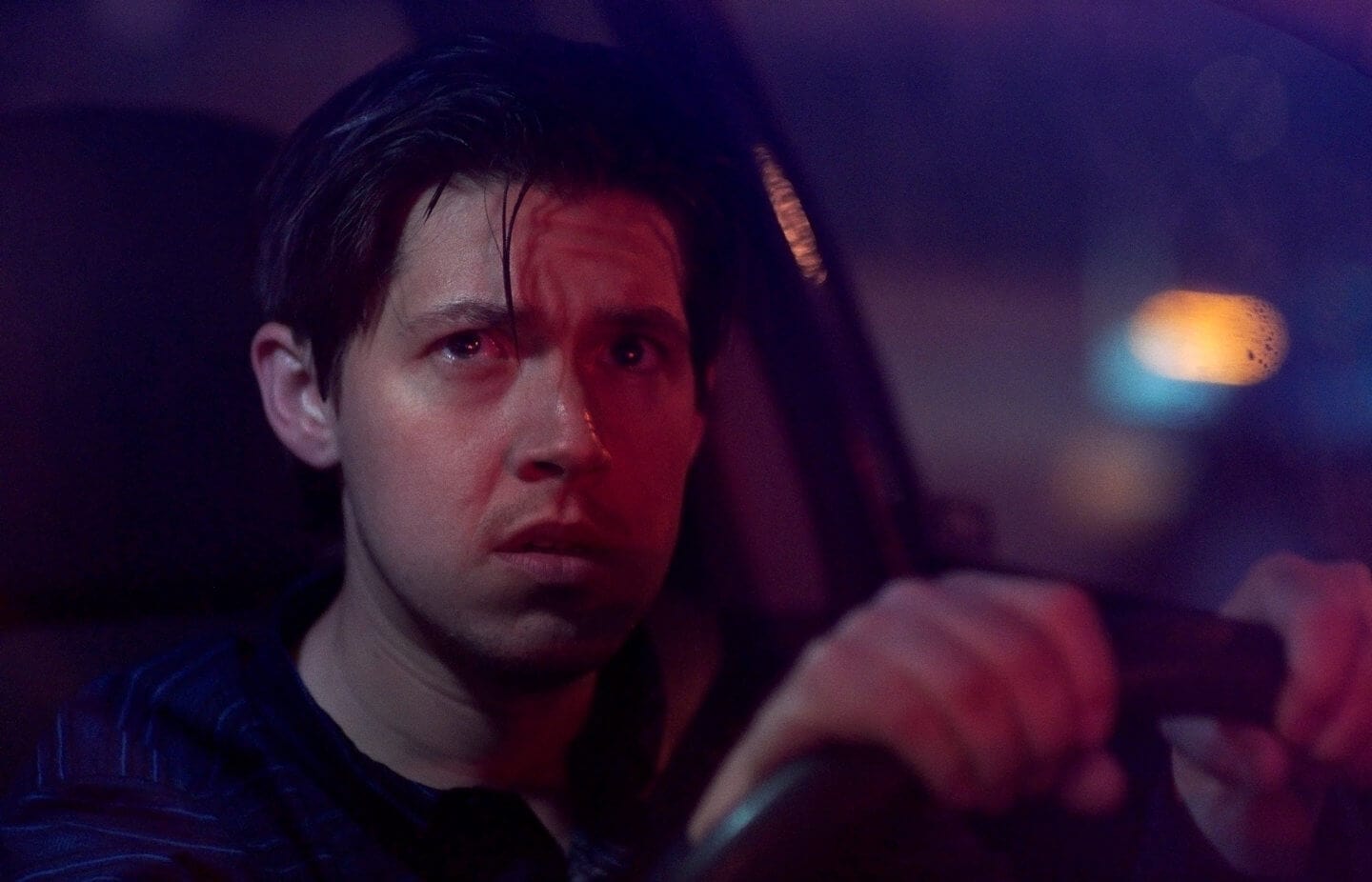 Toxic is unique because of its setting and concept. By picking a very regular event such as offering a ride to a girl who is heading to the same event, what Manning has effectively done is offer an insightful look at how toxicity, misogyny lurks around us, quite inconspicuously.
As the night closes in on Darren, the evening nowhere close to how he anticipated for it to be, we are left partly amused and unnerved as much as Irene, with a text left that belies the nice guy image.
Maybe it is because we have encountered similar people at some point in our lives. Worse, we know them from close proximity. Or worse still, because we dread having to deal with them, that it makes Toxic unnerving. Entitled snobs, whose own grand vision of themselves makes life difficult for those around them. A pertinent short relevant to modern times, Toxic is a must-watch.
Highly recommended.
#ShortFilmReview: Toxic: A fragile ego is always easily wounded.
Click To Tweet
Watch Toxic Short Film
Toxic: A Lesson For all; The Poison Of An Inflated Ego
Direction

Cinematography

Screenplay

Editing

Music