Devon Avery's famed One-Minute Time Machine, written by Sean Crouch, is certainly entertaining, carrying that specific 2010s charm and sense of humour both as a rom-com and a sci-fi. The story of a man discovering there are hidden costs to his experiments with science and romance, its snappily paced 6-minute runtime is an enjoyable ride from start to finish.
James (Brian Dietzen), aka Lames for about two seconds before he hits reset, is merrily disrupting the space-time continuum to strike up a conversation with Regina (Erinn Hayes). Everything here says optimism, from the cheery music to the park bench in the middle of a lovely, sunny day setting, to the characters themselves. One relaxing, and the other confidently walking up to her with a handheld time machine. He might as well be waving a flag about his achievement. The security concerns in other American films with time machines are wholly absent here.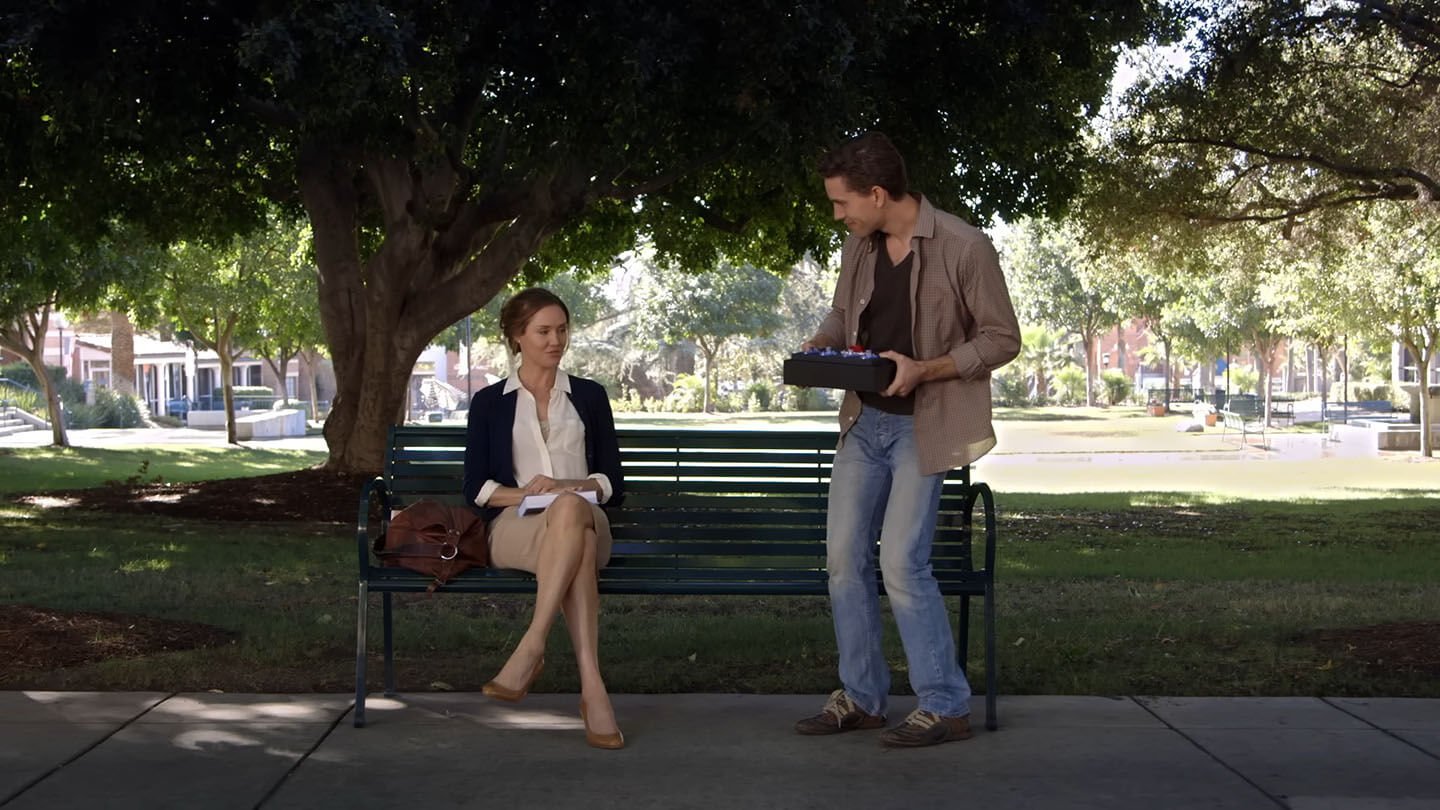 Instead, James takes one redo after another to concoct the perfect little chat with Regina that will hopefully conclude with her smitten with him. A rather difficult task, one would think. The duo form a pairing that has long populated many a romance: the dedicated, plucky pursuer and the (to varying degrees) aloof pursued. But surprise comes our way when Regina warms out of indifference into enthusiasm once James is more direct. Fitting, as both James and the film form is speedrunning through a much more elaborate process. Jumps in time abound here; the difference is that it is a jump in both time and space as James flits from one parallel universe to the next with the same seriousness one affords to changing channels on TV.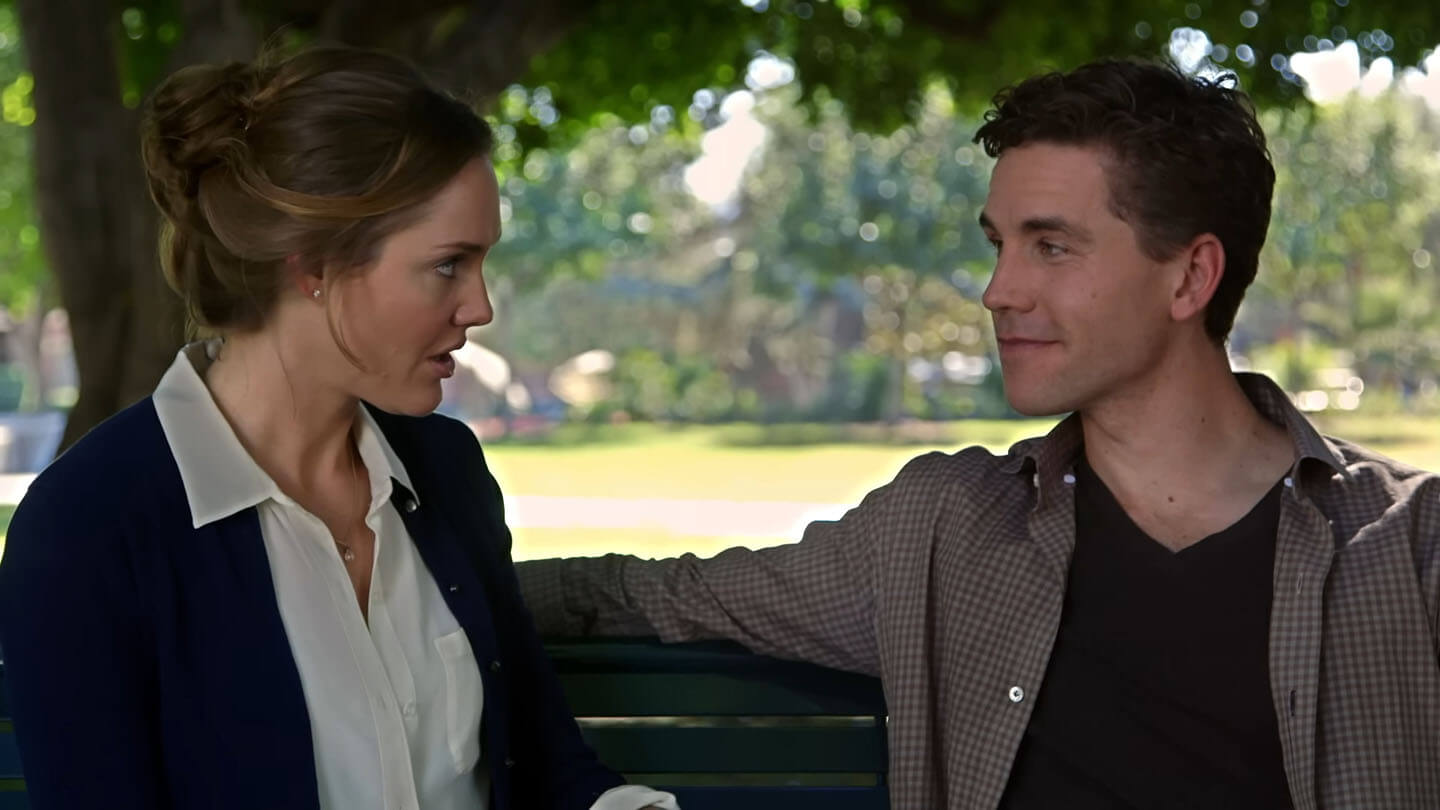 The truth and tragedy of the consequences of his invention sends James into a tailspin that ends up reordering the entire structure of his scheme (and the universe, but our focus is narrowed to the park bench and its occupants). Well-made and funny to boot, One-Minute Time Machine is a dated delight made more charming by nostalgia. Evidently, our memories have remained intact even as other disruptions become ubiquitous.
Watch One-Minute Time Machine Short Film
One-Minute Time Machine: Romance and Science Equal Excellent Comedy
Direction

Cinematography

Screenplay

Editing

Music