The 19-minute supernatural thriller Infinity draws a picture of London where the robotic coexists with the occult, and what's more, are likely interlinked. Written by Martin Kusimo and directed by Greg Francis, the mishmash and pastiche is a running motif in Infinity, from the graffiti in the opening shot to the diverse characters to the films it borrows from.
The story is hinged on the decision of a young man, Steven (Jon Gutierrez), to begrudgingly help out a woman (Anne, played by Ione Brown) with heavy bags. Just before he encounters her, a young man dressed in all black crashes into him. Instead of reacting, he merely gets up and recalibrates himself, as if a cyborg, and runs off without a glance back. As for Anne, she appears to be just a motherly lady with bags too heavy and none of her children to help. Seeing Steven pass by, she calls out to him for help.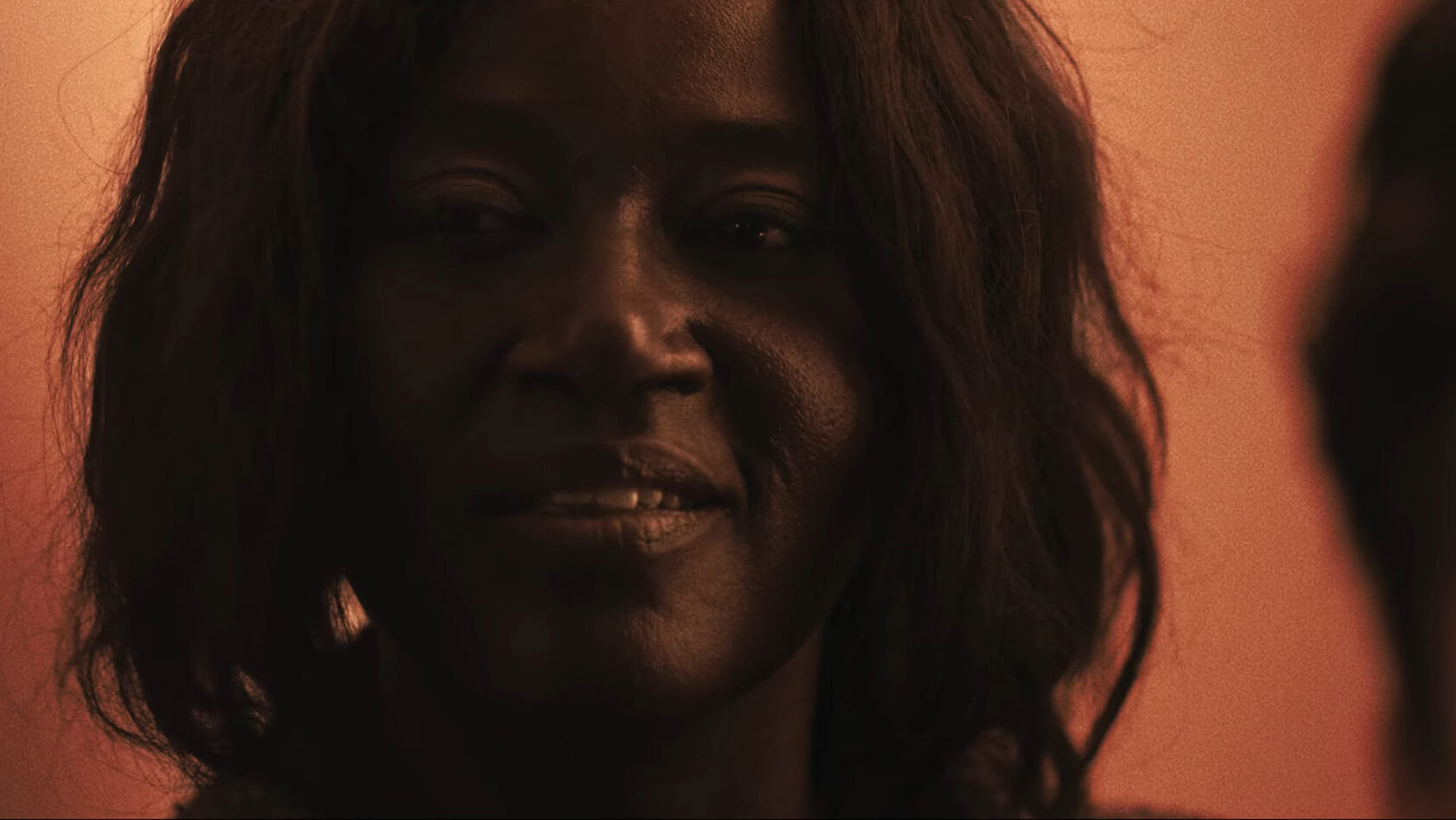 With the two introduced, the narrative becomes a process of Anne having Steven come closer and closer into her domain until there is no wiggle room left for him to make an exit. Whether it is crossing the street to pick up her bags, coming inside her house, or accepting her offer of tea, Steven finds himself in a slow march outside of his will and control. The venus flytrap on Anne's kitchen windowsill assumes new meaning.
Infinity owes much to Get Out (primarily, and passingly, to the aesthetic of such sci-fi films as The Matrix or Men in Black).To this mix, the film also throws in a thuggish enforcer (Mo Naveed), who ensures that Steven drinks his tea. The tea is one of the elements that Infinity borrows from Get Out. And yet, the film is so different at its core as to have no similarity to it all. For Infinity, the threat is posed by the alien outsider. In its presentation of Anne, this externality is rather heavily emphasized, from the jar of chicken feet to the mysterious herbs, to an odd sloppiness, and even the general decor. There is no witchy elegance to Anne, only a repulsive, barely hidden inability to function and appear normal.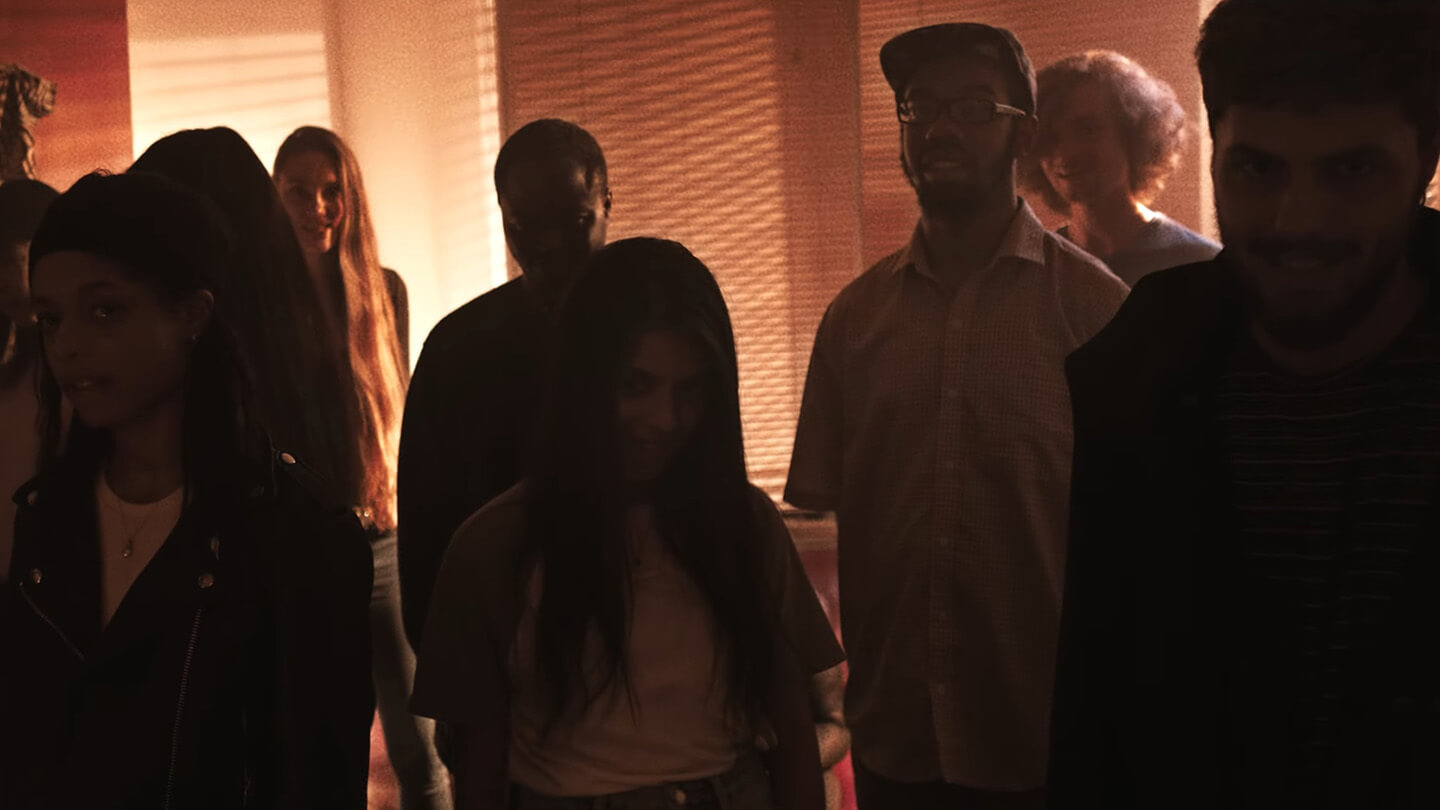 The interaction between Steven and Anne fumbles between politeness, fear, and hostility as off-axis shots denote his awareness of his rapidly diminishing autonomy. Soon, there is little of him left, engulfed as he is by Anne's all-pervasive presence. The finale has only horror to offer him. But Steven is no longer afraid. 
Watch Infinity Short Film Trailer
Infinity: Fear and Pastiche in the City
Direction

Cinematography

Screenplay

Editing

Music