Josh Pafchek's 8-minute Divine Air dives into a surreal mode to chronicle the experience of a couple trying to get medical treatment for their sick child. The system is unhelpful and at times downright predatory. Faced with these constraints, the film creates a feeling of walls closing in—a maze so tight no car or plane could escape it.
Tagged as a mystery, the film shifts fluidly between narrative voices to create a mosaic of experiences of the same event. It begins with Russell's, as he rushes to get to a doctor after his insurance and his plea for an appointment have both been rejected. When he does get himself inside a consulting room, the image is an unsettling one. Set to whimsical, comedic music, he and Junior are lowered into chairs as if controlled by invisible strings.
One does not know the severity of Junior's (Kor Wren) illness; the doctor (Albert Minero Jr.) offhandedly diagnoses it as the common cold. The same doctor also uses the opportunity to leverage a date with Junior's father, Russell (Pafchek) while his mother, Alicia (Gabriela Lopez) is seated just beside him. Administrative apathy combines with predation, creating a sense of claustrophobia. Theatrical lighting (and the presence of an actual audience) reinforces it.
While the narrative is jagged, the pace is unrelenting. Past and present blend into one another through Alicia and Russell, while Junior's distraught call to wake up is heard in voiceover. In the present, the couple never speaks to each other. On-screen, neither does Junior. The vacuum created by the lack of onscreen relationships is filled up with confusion, dread and a continuous movement forward. Whether it gets anywhere is another question entirely.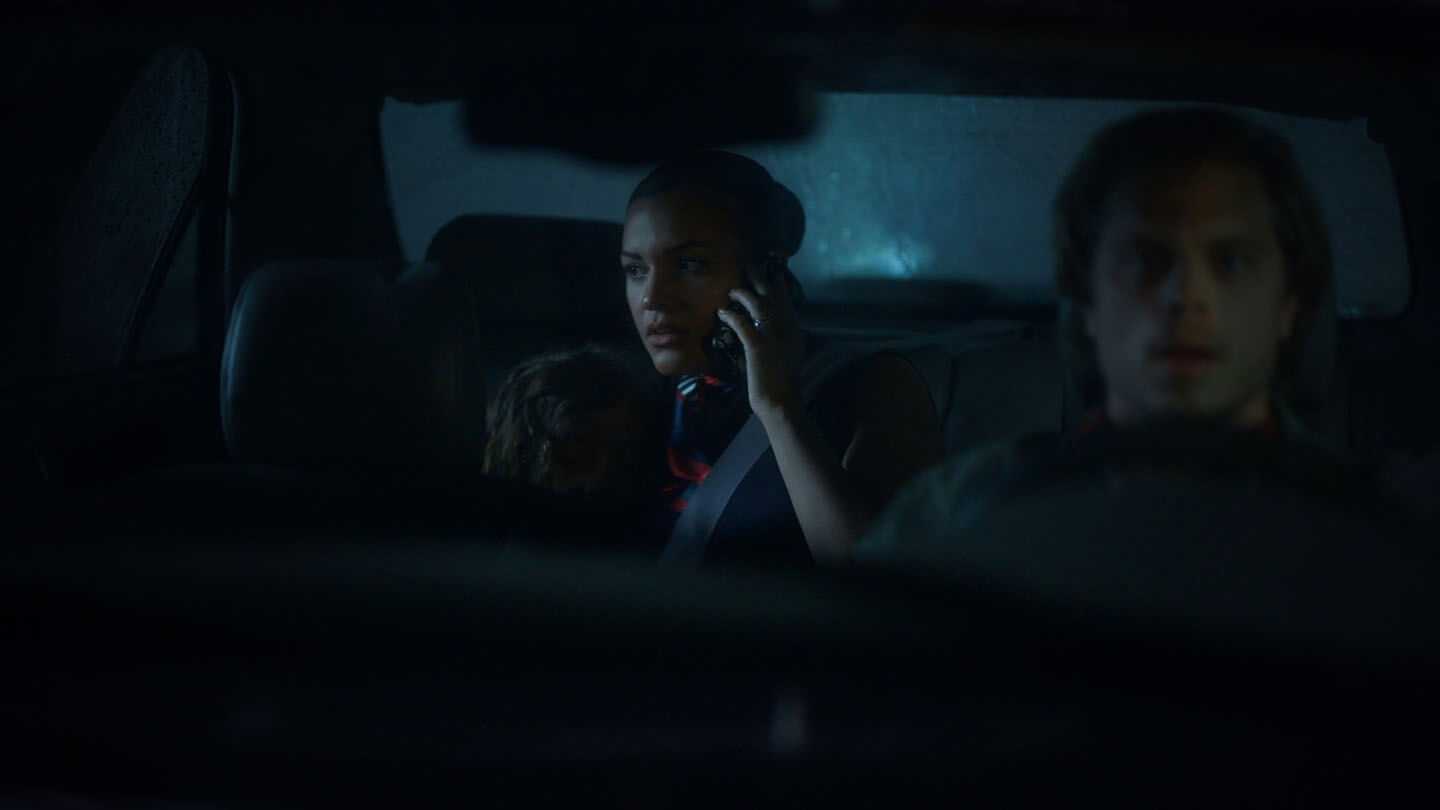 A feeling of absent autonomy then haunts Divine Air. The desperate couple are constantly in a mode of action and yet it has no impact. Like a maze, their apparent progress and activity are besieged with futility. They move according to the design of an unseen force. Is the question who the master is, or how to find the exit? Neither the audience nor the characters know the right questions yet.
Watch Divine Air Short Film Trailer
Divine Air: Invisible Forces and the Inescapable Walls they Erect
Direction

Cinematography

Screenplay

Editing

Music