Sabrina Stoll's Snowflakes is an animated 6-minute drama about finding a spark of magic in bleak circumstances. Charly, its tiny protagonist, discovers that there is joy to be found even within the confines of four walls when a little girl walks into her room at the children's hospital.
Written by Tiziana Giammarino & Sabrina Stoll, there are passing similarities at the plot level with Frozen (2013). However, one of the first points of difference at that same level is this: Charly (voiced by Clover Kar) and Lana (Violet Brielle Spataro) are both afflicted with an illness they have no control over. There are painstaking efforts taken to make the children's hospital look cheerful, but the realities within cannot be painted over with a unicorn brush. The two little girls have cancer.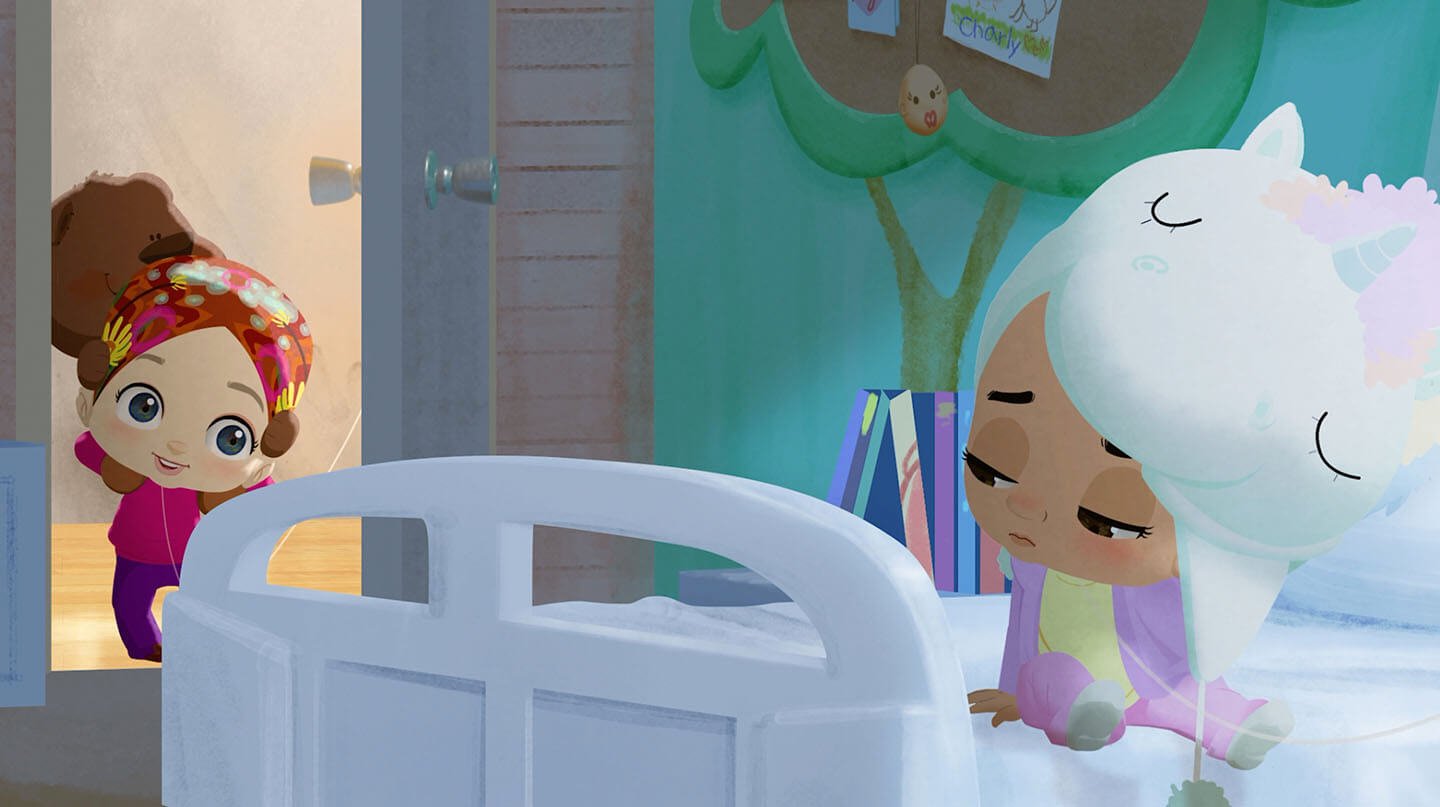 It is Charly who is the protagonist; the narrative unfolds in her room. The calendar on the wall is marked with chemo dates. Lana is the agent of change who breezes in unannounced and initially, unwanted. The character design gives the girls distinct colour palettes. Lana is all rich warm colours. On the other hand, Charly is made of pale pastels, in tune with the snowy world outside her window. Lana is shut out just as Frozen's Anna was, but the former appears less vulnerable, less open to hurt. It does not take long for her spirit to rub off on Charly, even if they get off to a tentative, rocky start. The background score has always been ripe for an adventure. The world opens up for her in bursts of colour and sweeping landscapes. Laughter, sunlight, imagination fill the narrative.
Magic is in the (make) believing, Charly learns. The two girls make a new world within the room. Lana has made a friend. In fact, as an underexplored character, Lana allows a lot of room for imagination. The third friend she creates with Charly is accessible to them alone, but when Charly's dispirited parents return after a consultation, Charly's happiness is unmissable.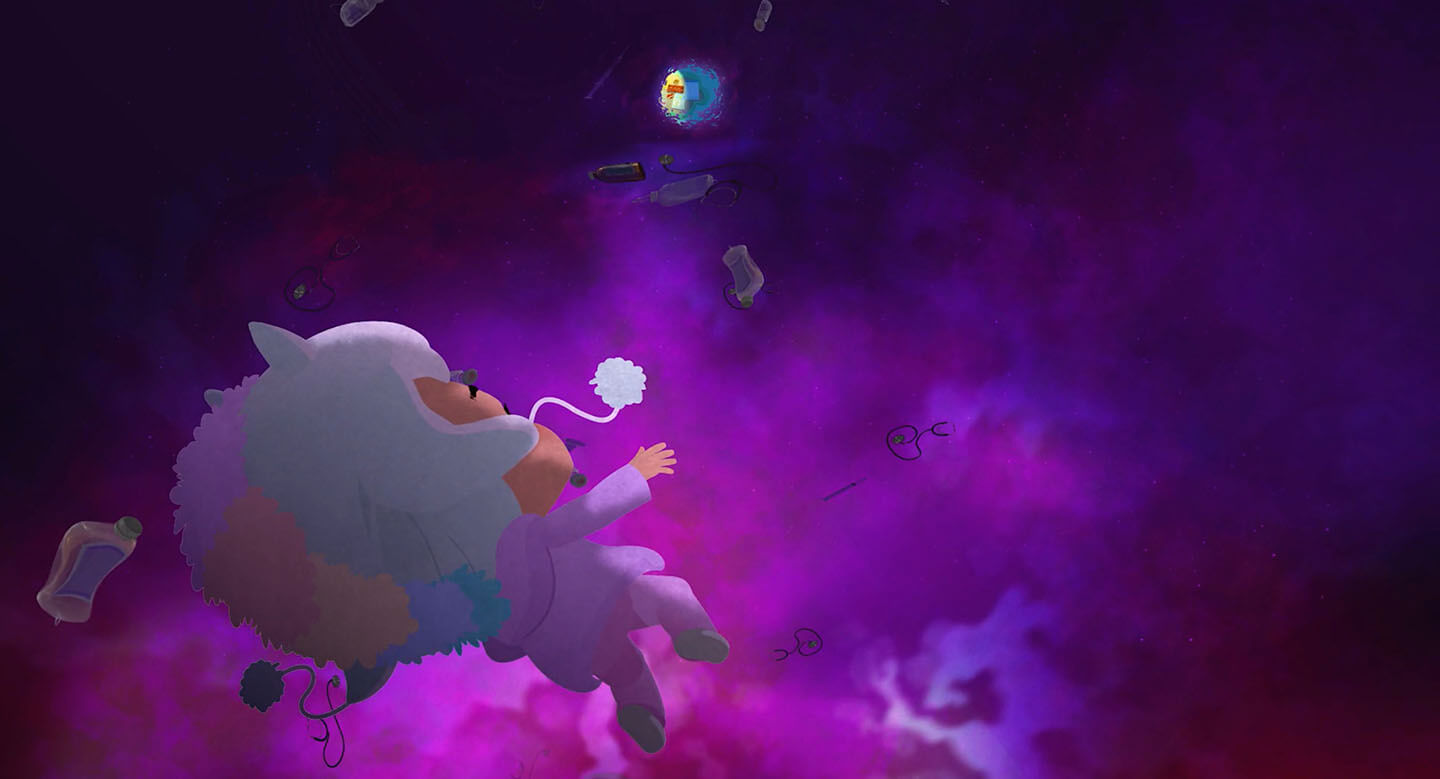 Snowflakes is for children and adults alike. It ends with a wider view beyond Charly and Lana. Through windows, the narrative peeks into the world of the hospital and its patients. Laughter and joy are in abundance, and therefore, so is resilience.
Watch Snowflakes Short Film Trailer
Snowflakes: Living and Resilience in Little Ones
Direction

Cinematography

Screenplay

Editing

Music