The third instalment in the Boomslang series, Justin Schwan's Boomslang 3: Your Future takes the viewer back to the titular Erik Boomslang, returned fresh from a murder. This time, the victims of his scorn are a psychic and her assistant.
The stage is set before Erik (Ryan Vincent) dives into the scene. A psychic (June, played by Trisha Rae Stahl) does a reading for a client (Mari Muscio) with her assistant Ali (Irving Green) on hand. The act continues the series's particular brand of comedy. Meryl Streep and Glenn Close are invoked in vain. The client, unhappy, leaves in a huff with her tank top clad trainer that she met on Christian Mingle. Evidently, June does not have very high client satisfaction rates.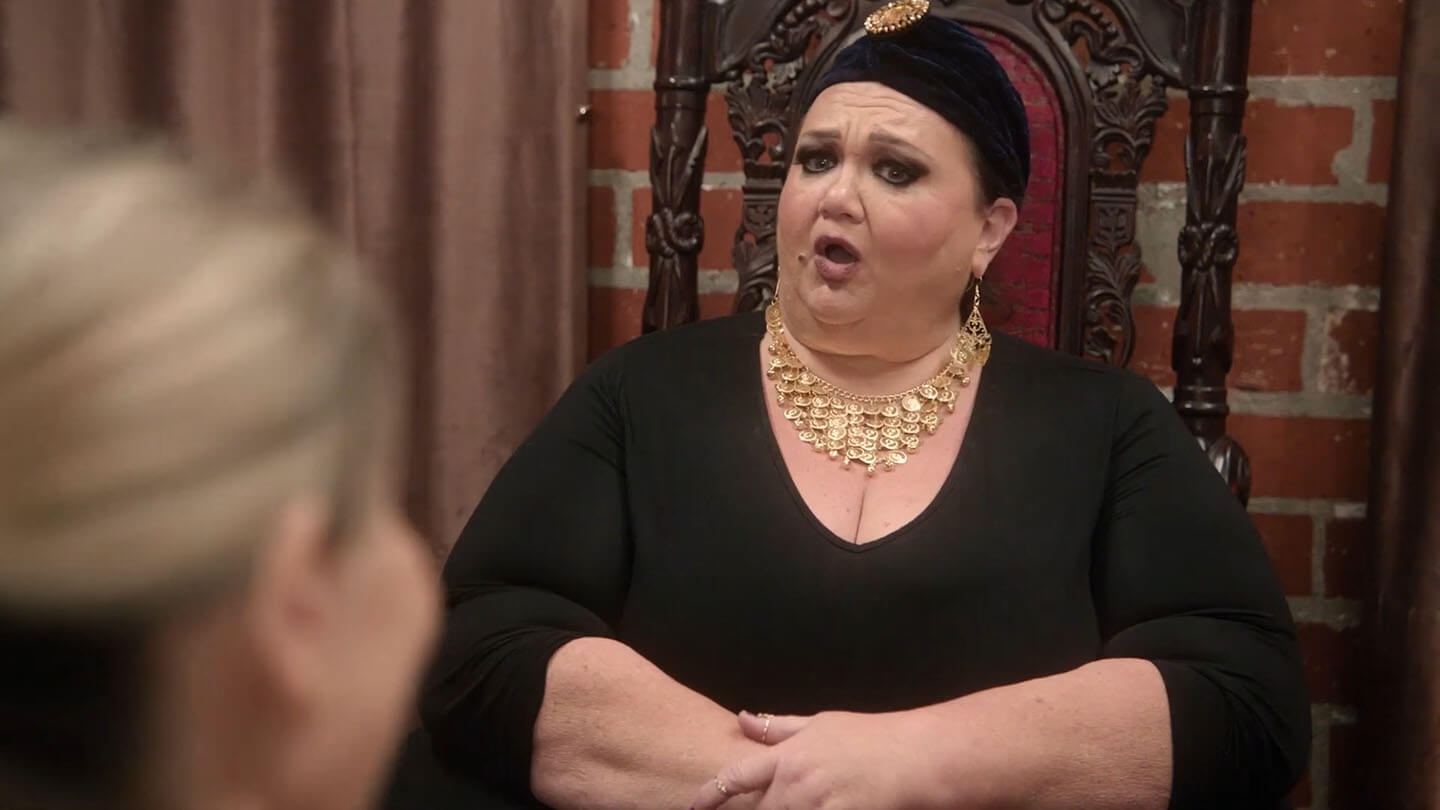 Erik's own entry is just as attention grabbing and for equally strange (if not utterly messed up) reasons. His face and white suit splattered with blood, he has entered this specific establishment while making his escape from what is clearly a very recent murder. For those familiar with his serial killer ways, this is order of the day. To pass the time, he engages with what he clearly sees as fraud (this particular brand of unscrupulous, 'knavish' behaviour is beneath him).
The entire film takes place within the confines of the parlour in a single scene, single locations being the norm for the franchise. The other two are left to stave off Erik's attacks of scorn and rationality; Even with all the facades of authenticity she can conjure, June is unable to persuade Erik. Playing the mediator, Ali's character is particularly entertaining. He has much less skin in the game, and combined with his sass and snark, Ali occupies the position of an invested bystander.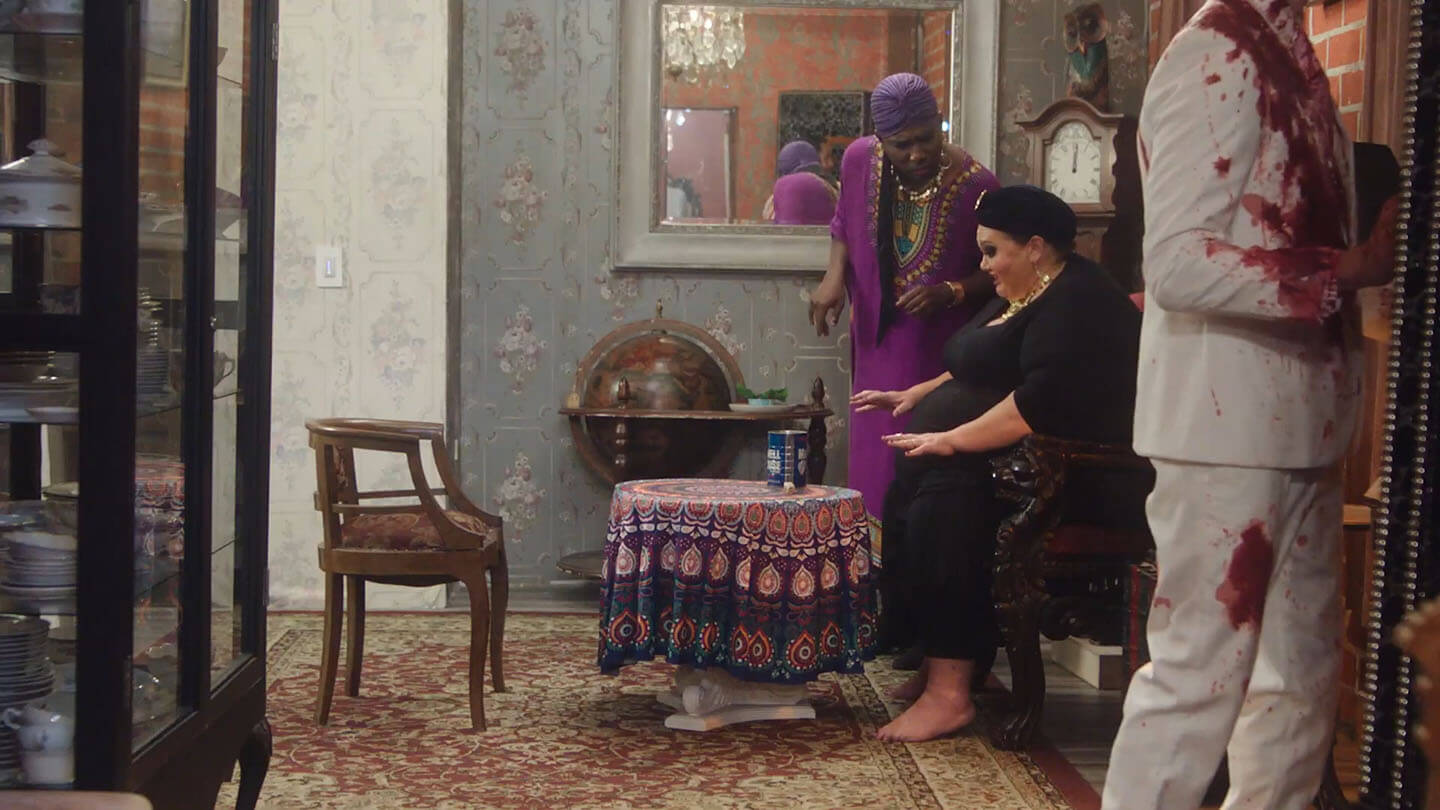 The climax comes in the form of an opportune phone call. Erik's father (John Waters). Immediately, Erik is transformed from snob to whining son. In turn, June's powers are vindicated.
Boomslang 3: Your Future is entertaining in its blend of dark humour, flamboyance and ridiculous antics—as are its predecessors. It will be interesting to see what Erik scorns next in the fourth instalment of the series. 
Watch Boomslang 3: Your Future Short Film Trailer
Boomslang 3: The Blood, Disdain and Snobbery Continues
Direction

Cinematography

Screenplay

Editing

Music