Konstantin Pivovar's 23-minute Paintless explores the world of Christians after the Second Coming. For one artist, it is a bleak one and has spelled doom for her work. The film follows the unnamed woman through a fraught interview with the priest in charge of approving suicides. Trouble is, he knows she is lying.
The film is set in the artist's (Anna Greene) studio space. Unfinished works line the floor. The priest (Graham Jenkins), a stoic figure who evokes something supernatural in his stillness, observes these details and allows the artist to justify her decision. A series of losses, poverty, terminal diagnosis—she narrates the whole ordeal. As her hand trembles pouring the tea, it is not all that hard to believe. But the priest has a file of research that says otherwise. One by one, he deconstructs the lies she put in place.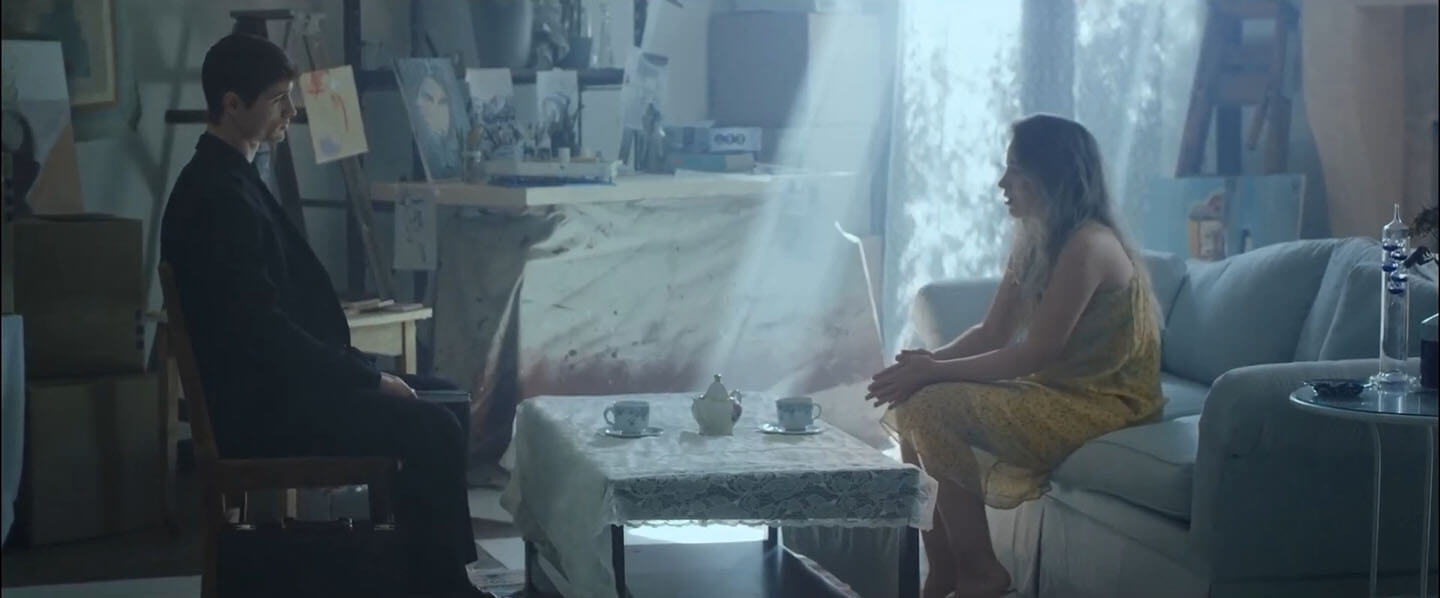 The camera frames the two characters in individual closeups, moving in tighter at particularly intense points. And it is with the camerawork, combined with subtle shifts in the performances, that the film hints at undercurrents of tension between the two that goes beyond the purposes of the visit proper. The priest maintains his steely manner throughout, increasingly underlining some darker instinct or impulse. Not that the film tries to be anything more than the crisis of a religious artist who has lost all sense of purpose. She explains the futility of her art as a mode of creation when all mystery has been eliminated. The only work she has been able to finish is so shameful to her that she keeps it hidden under a sheet, unable to be confronted by it.
It is her relation to religion that is being investigated here, not only in the context of her work but also through the priest himself. As it turns out, those two things are more closely related than the artist would like to think about.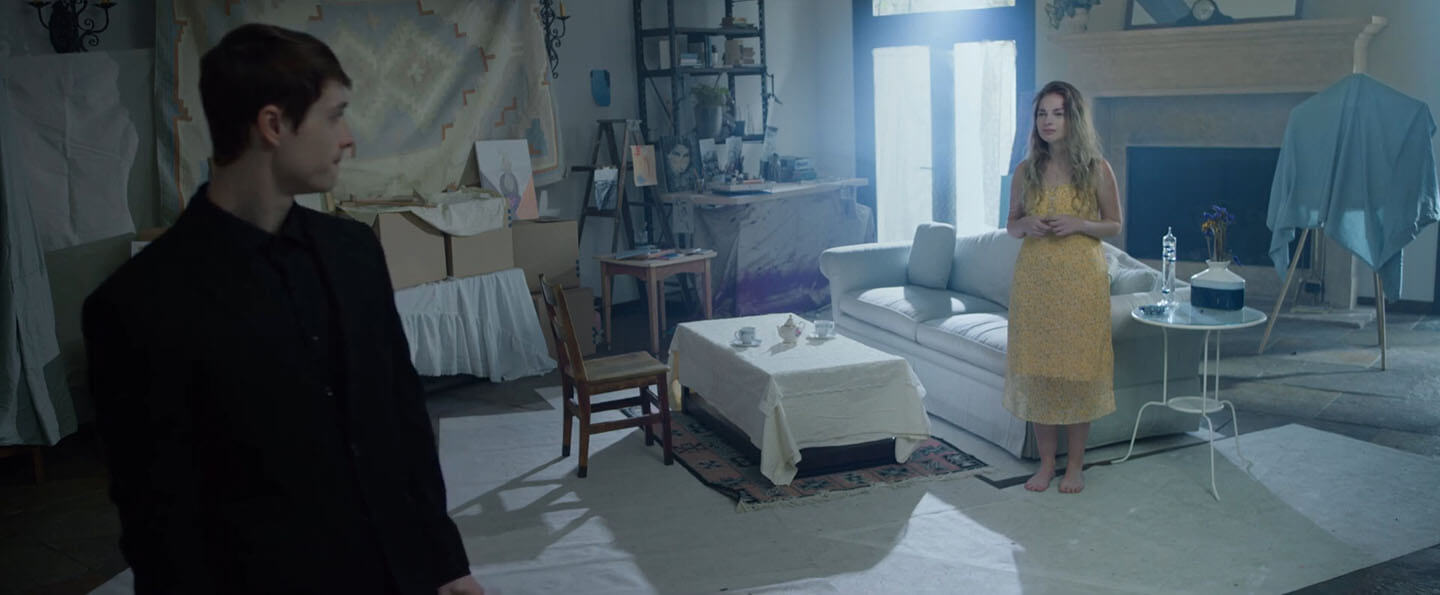 Paintless belies its amusing pun. It is instead painful and harrowing, drawing to a close on a climax that is as disturbing as it is beautiful. With the end credits rolling, the priest makes the viewer question his essence once again: something more than a mere priest with paperwork to process. 
Watch Paintless Short Film Trailer
Paintless: The Second Coming and a Young Artist's Doom
Direction

Cinematography

Screenplay

Editing

Music