Yaxing Lin's One More Bite explores how some slippery slopes turn into vicious cycles that do not stop unless stopped. 18 minutes long, the film centres on Jiuming, a young woman with bulimia who is also coping with an unhealthy relationship.
The two feed into each other, with more factors like family added in. Jiuming (Zoe Zou) eats to cope with the parts of her life that she is ashamed of, proceeding to then throw it all up. The worse her life feels, the more she eats. And the more she eats, the more intense her obsession with weight (the opening shot is of her stepping on a weighing scale), beauty and putting up appearances of an ideal life. To cope with that compounded shame, she continues seeing a married man (Yijian Wang). And on the cycle goes.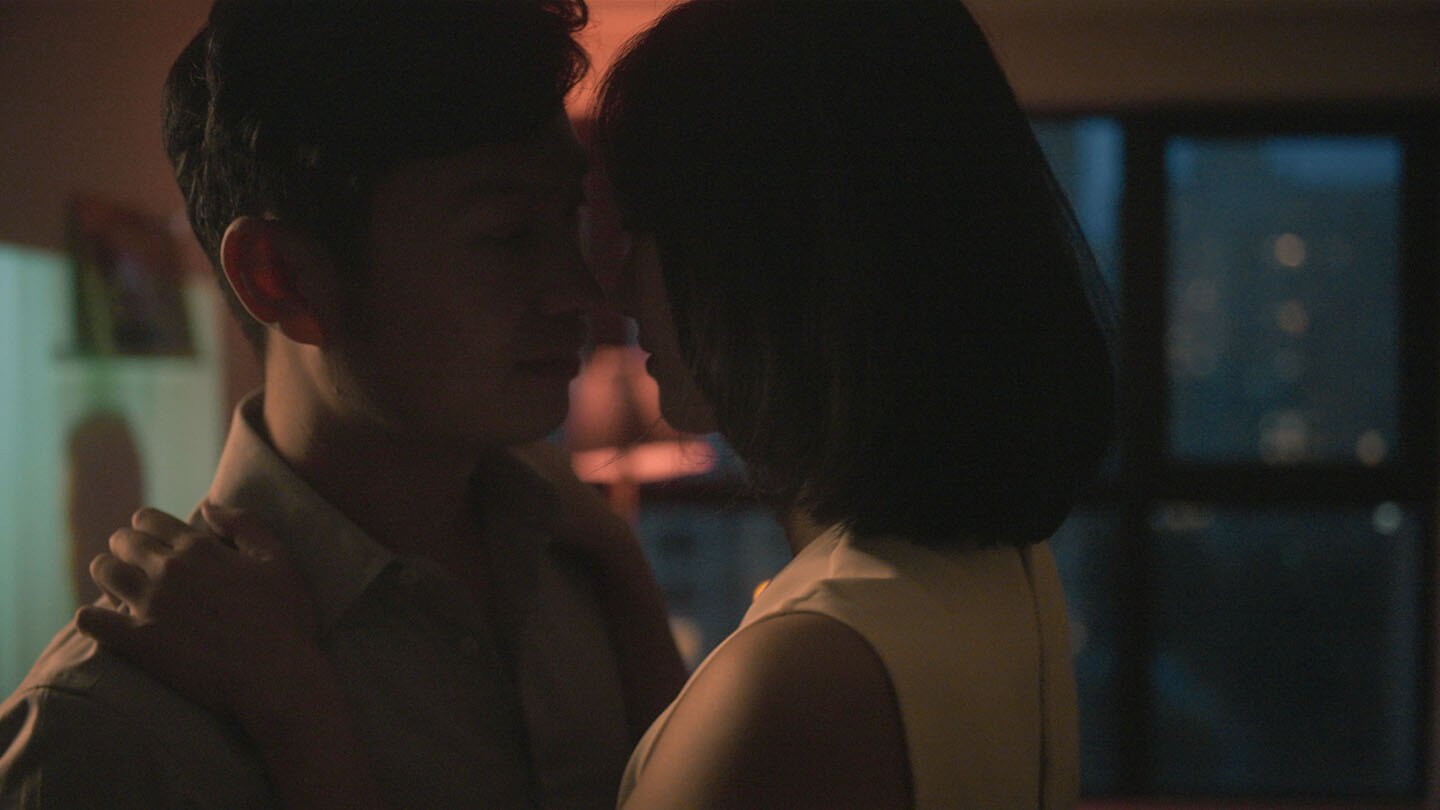 The film uses choppy cuts to show the internal frenzy that Jiuming experiences while trying to cope through food. For her, food has become an addiction in itself. The frenzy is replaced with an almost trancelike resignation to her relationship with Joe. A brief scene has her enter an elevator with Joe and his wife in it (they live in the same building). What initially looks like surprise at a revelation–and therefore the viewer anticipates reaction–turns out to be familiar tension.
Food is ever present in the film, a symptom and symbol of Jiuming's struggle. When she is in company, and there is food, the secret threatens to spill over. It never does, but the possibility, frightening and mortifying, is always kept alive. Sound design is crucial here, used to make apprehension, dread, hunger a low-level constant presence. When Jiuming's parents come to visit her on short notice, they come uncomfortably close to everything that she wants to keep hidden. The narrative is driven by this unspoken mandate to not let anyone see what her life really is. With neither disorder nor relationship going away on its own, shame and secrecy take over Jiuming's life.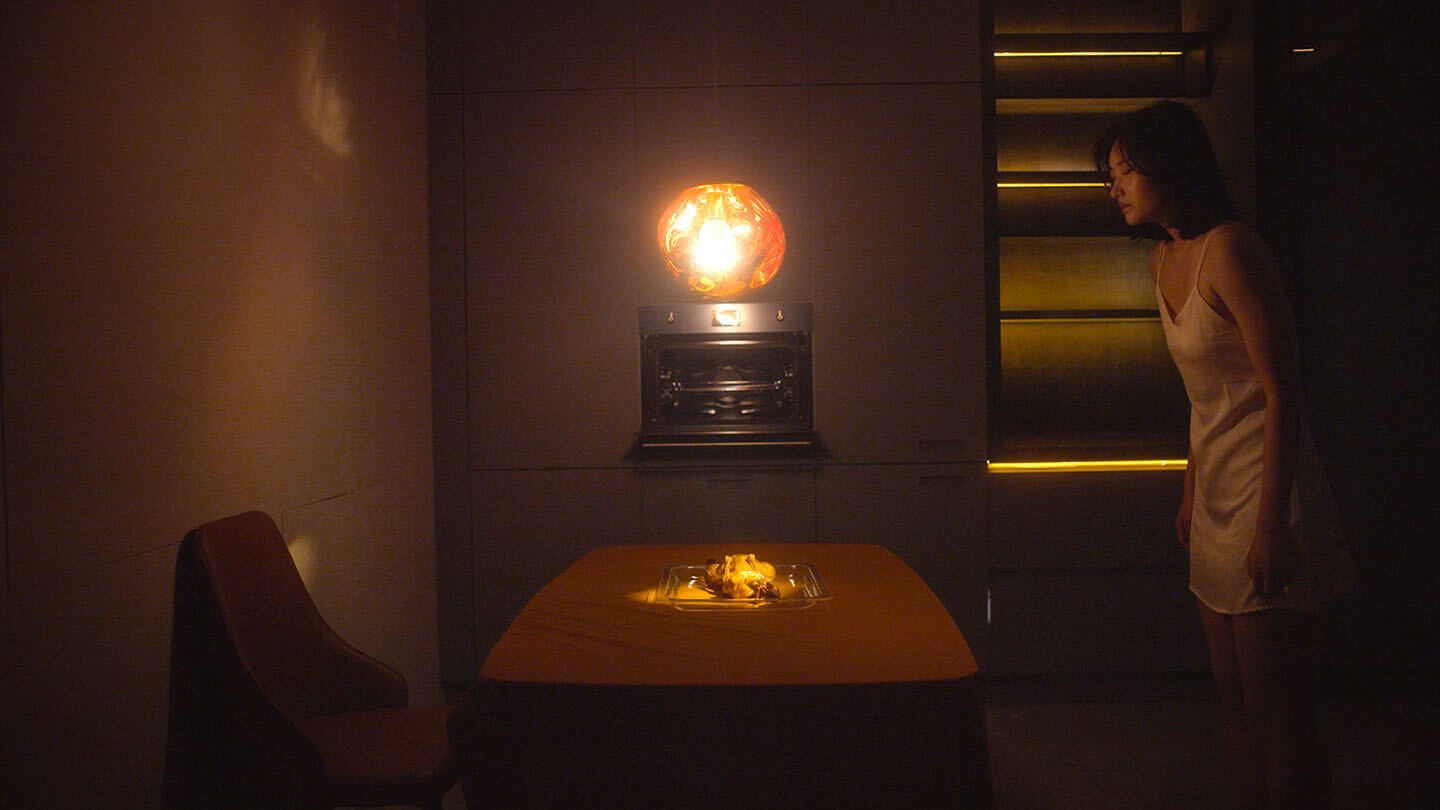 Jiuming makes a symbolic choice to conclude her arc. Food remains a presence. But if one is reading the cues right, it may have lost its power. One More Bite is grimly hopeful, not letting the interpretive happy ending take away from the toll of everything that led up to it. The final word is this: if Jiuming got to a better place, it is because she brought herself there. 
Watch One More Bite 食物瘾者 Short Film Trailer
One More Bite: The Price That Coping Mechanisms Exact
Direction

Cinematography

Screenplay

Editing

Music