Life 72 is as eccentric as it is oddly comforting. Josh Wann's 7-minute film follows its protagonist Kurt through lifetimes and the times in between, and in doing so offers soothing explanations for those things about living that unsettle or frighten us.
Kurt (Denver Taylor) falls off a ladder. He dies. After launching a tirade about humankind's ability and/or aspirations to control nature, the man falls off a ladder to his death, waking up in a strange place, completely naked. This is going to be his 72nd life, he is told by the charmingly caustic Cathy the operator (Leyla Aghayeva). The operator of just what, Kurt and the audience puzzle over, but do not fully figure out.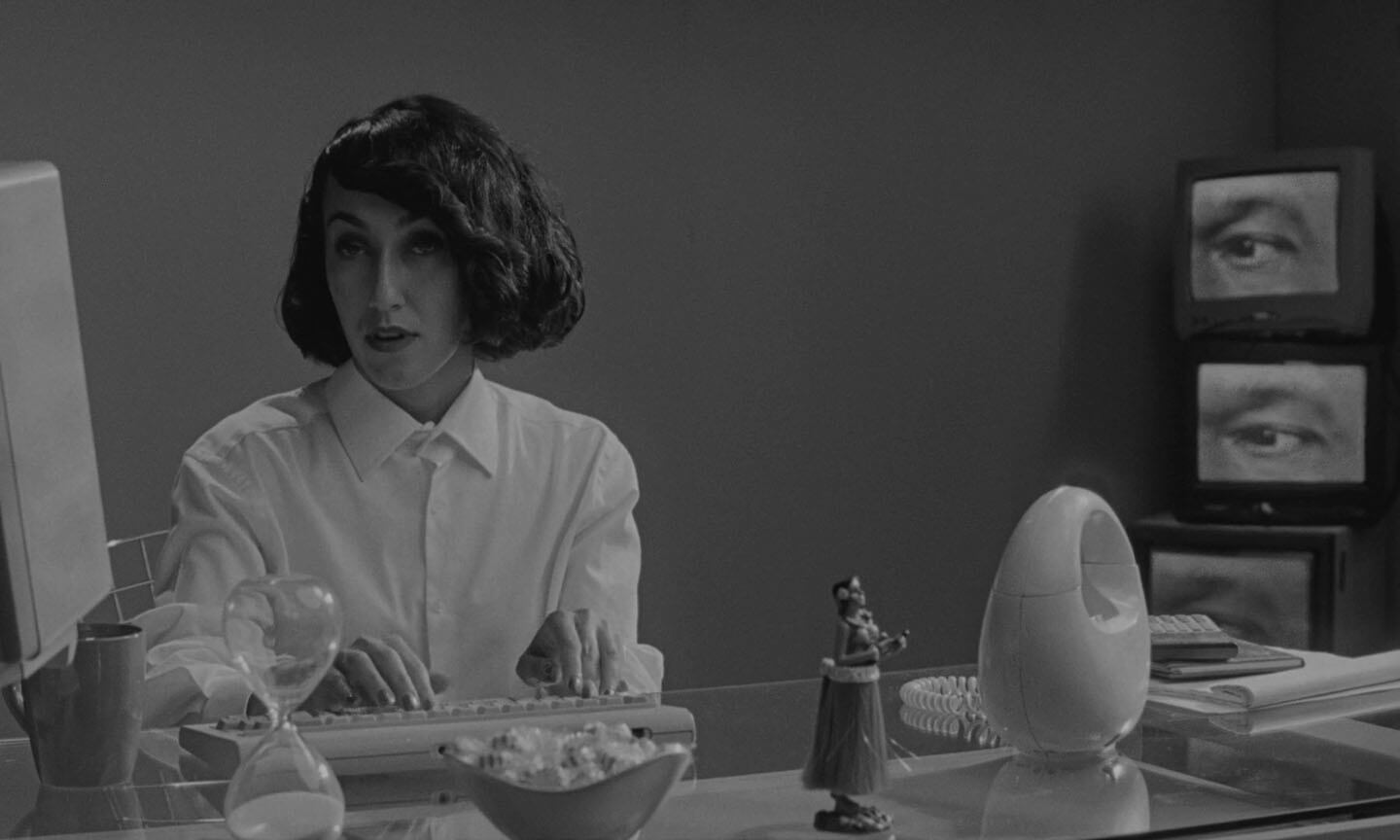 Every line out of Cathy is a delightful mix of deliberately cryptic, caustic and apathetic in that jaded customer service executive way. Kurt makes close to no headway with her, and left with no answers, he completely, and understandably, launches into a meltdown.
Despite this, the little that Cathy does reveal is what gives the film its comforting quality. An explanation for déjà vu, a reassurance of living the same life when you were ripped from it can all be utterly comforting, especially if caught in the clutches of existential despair.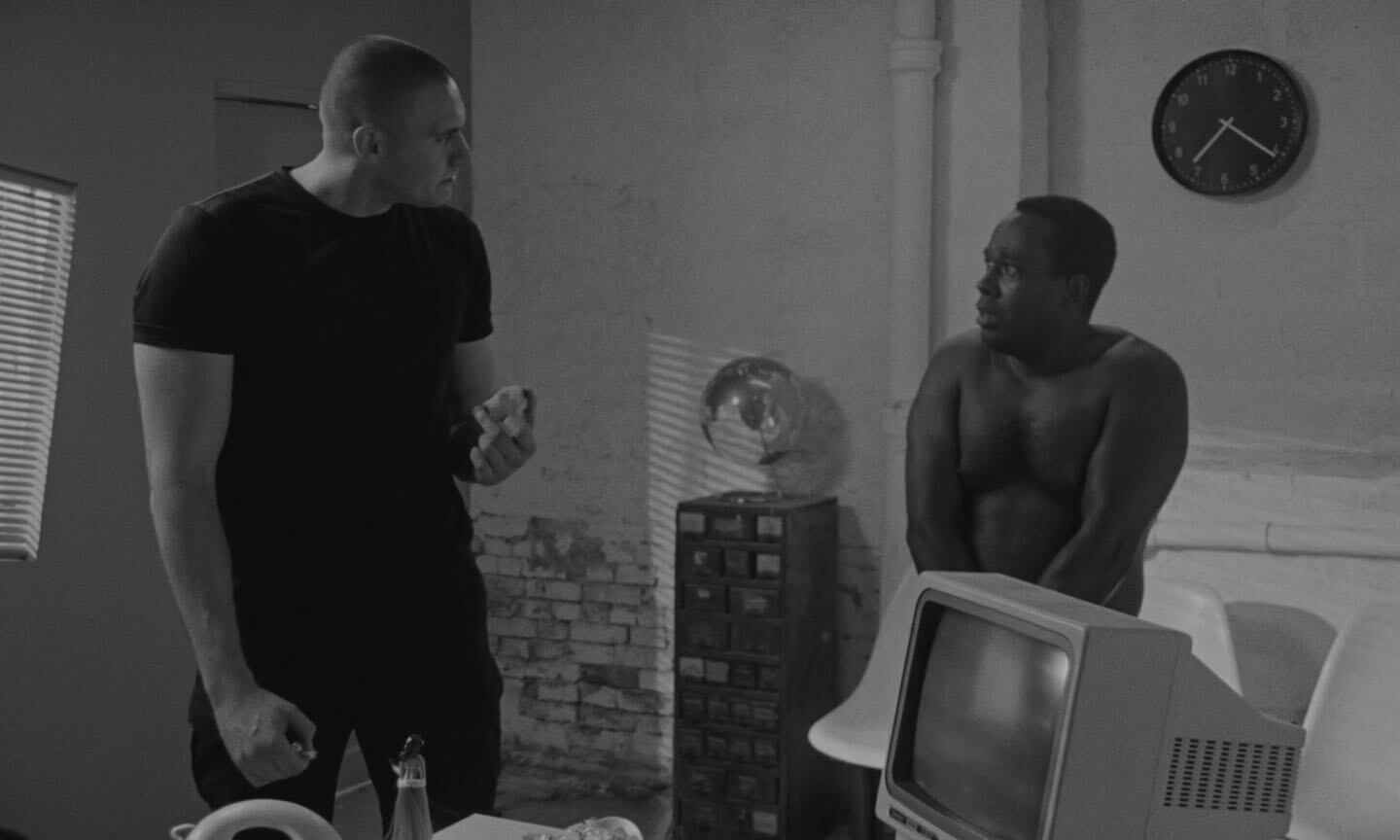 The film comes in greyscale, removing the element of time along with colour. The era is ambiguous, as is the period of time that Kurt spends in Cathy's office, though the latter is the product of the editing. Editing also does away with time from Kurt's return to the next life.
Life 72 allows itself to be comforting when it could have been only funny. It is as though the story, and within the scope of the story life itself, exists in a bubble, floating and unencumbered. Death means little here. Reset can always be hit. 
Watch Life 72 Short Film Trailer
Life 72: Adding A Weightlessness To Life And Death
Direction

Cinematography

Screenplay

Editing

Music