One would not necessarily expect to be moved by a film about finding love through big data, and one would be wrong. Director Ellie Heydon achieves everything she sets up Pragma to be: funny, weird, oddly profound, and surprisingly moving. Written by and starring Lucy Heath, the 20-minute film weaves in these elements with skill and authenticity, if not entirely flawlessly.
Heath plays Willow, a woman who has entered a postgraduate partnering program driven by data and the mission to find its participants 'sustainable' love—love which perseveres through the ravages of time, based on compatibility, instead of, say, attraction. This becomes the central conflict—Willow needing to pick between what the algorithm says will last, and what feels like it will last. Comical (and even trite) though it sounds, the story excels, not the least of which is due to the magnificent cast.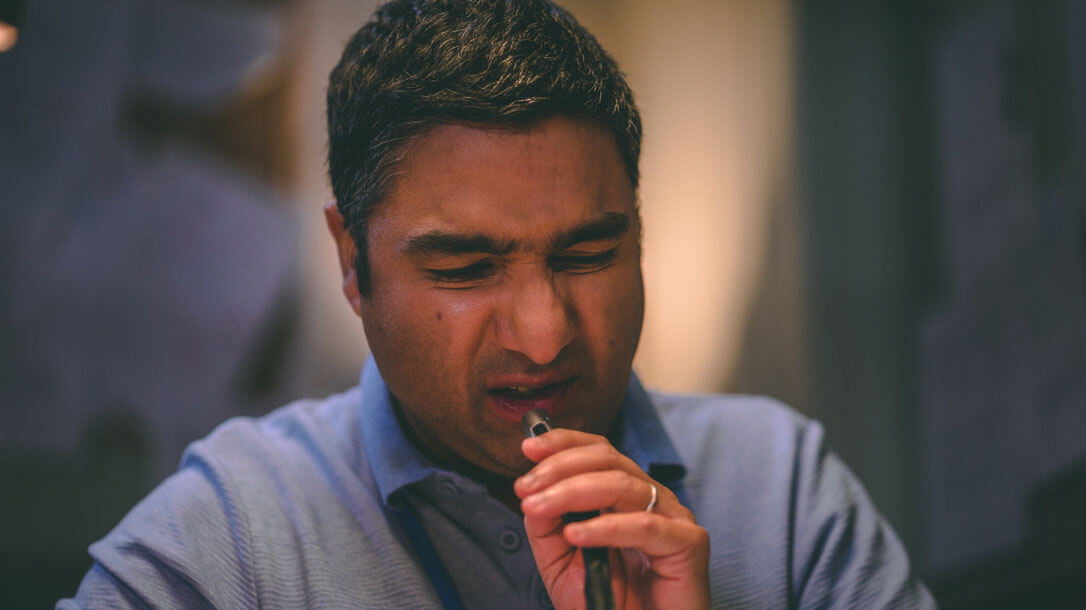 Of course, the writing also draws attention to the Orwellian landscape of the whole premise by installing a huge monitor in Willow's bedroom, privy to all goings-on, intimate and otherwise. In fact, cameras are everywhere, bathrooms included. In this hyper-visible and hyper-surveilled landscape come the principal players. Willow, seeking love. Tom (Sid Sagar), who the algorithms predict as best suited for her. Jack (Phil Dunster), who Willow would rather be with. And finally, Professor Josephs (Amanda Hale), the woman at the head of the whole program.
What seems unlikely and played for laughs matures into what the program is aiming for. Willow and Tom have similar habits and tendencies in the smaller details of their. But just as they begin to settle into a comforting quasi-domestic routine, Jack re-enters with all the appeal he holds for Willow. It does not help that she has non-existent sexual compatibility with Tom. In this world of fuzzy romantic conventions, a not quite illegal rendezvous brings Prof. Josephs directly in Willow's path.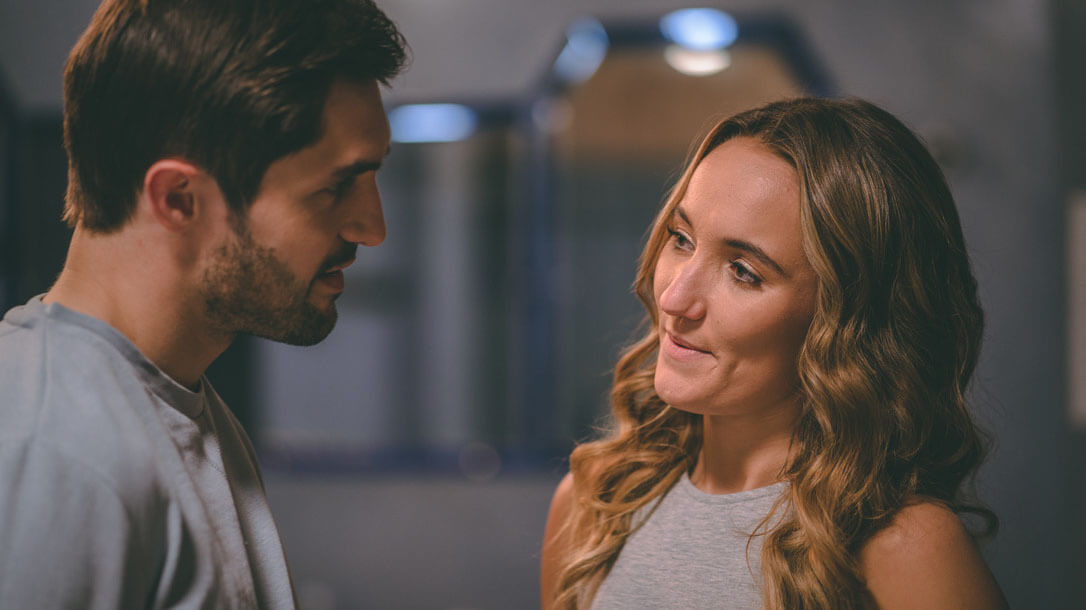 Hale has stunning screen presence. Within the limited time she appears onscreen, Prof. Josephs displays both shrewdness and compassion; the scene of her confrontation with Willow and Jack belongs to her alone. The latter duo have their own irresistible chemistry, justifying their position as the leads in a rom-com, as well as lending credence to Willow's dilemma.
Exploring the question of eros v. pragma against the backdrop of an increasingly aggressive information economy gives Pragma something of a unique flavour. You can have fun with this, and debate the silver lining of Big Brother always watching you.
Watch Pragma Short Film Trailer
Pragma: Love, Technology And Further Complicated Questions About Choices
Direction

Cinematography

Screenplay

Editing

Music