Hedgehog's Home, Eva Cvijanović's adaptation of Branko Ćopić's short story, is a delightful ten minutes of needle-felt stop motion animation about the joys of one's own home, as depicted through a hedgehog and the love he has for his humble home inside an old tree.
It is a classic children's tale, and the storytelling remains faithful to the theme and tone, all while adding charming visualisation to it all. The comparison to Wes Anderson's Fantastic Mr. Fox is unavoidable, yet there is little to worry; this is entirely Ćopić, Cvijanović and her team's vision. The story is, of course, deceptively simple. A hedgehog, named Hedge, living a contented, fulfilling life in the forest is invited to dine with a fox, which leads to an invitation to stay over. When Hedge graciously declines, citing his fondness and preference for his own home, the fox's interest is piqued. He must find out what is so great about Hedge's home, and ideally, be able to laugh at Hedge, the purported fool.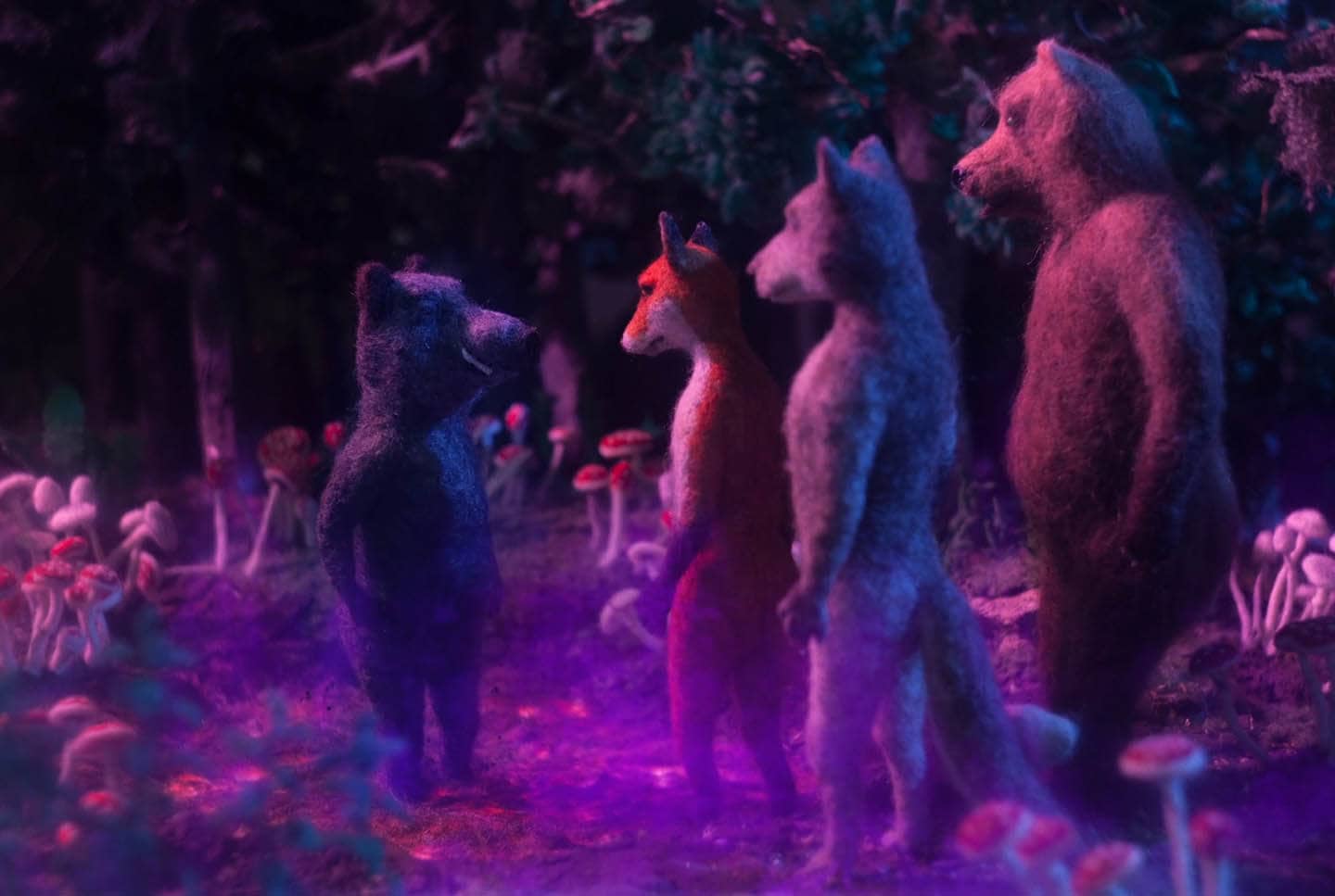 The visuals of the film create a world that is capable of both warm comfort and stinging, bleeding danger. The closeups of the texture of felt is wonderfully pleasant and in no small part responsible for the film's wholesomeness. Kenneth Welsh narrates the tale in charming couplets; the story becomes increasingly symmetrical as more characters enter the fray. First the wolf, then the bear, and finally, the wild boar. All follow the fox to Hedge's door, determined to laugh at the absurdity of loving an ordinary home over the possibilities of one, or many, feasts.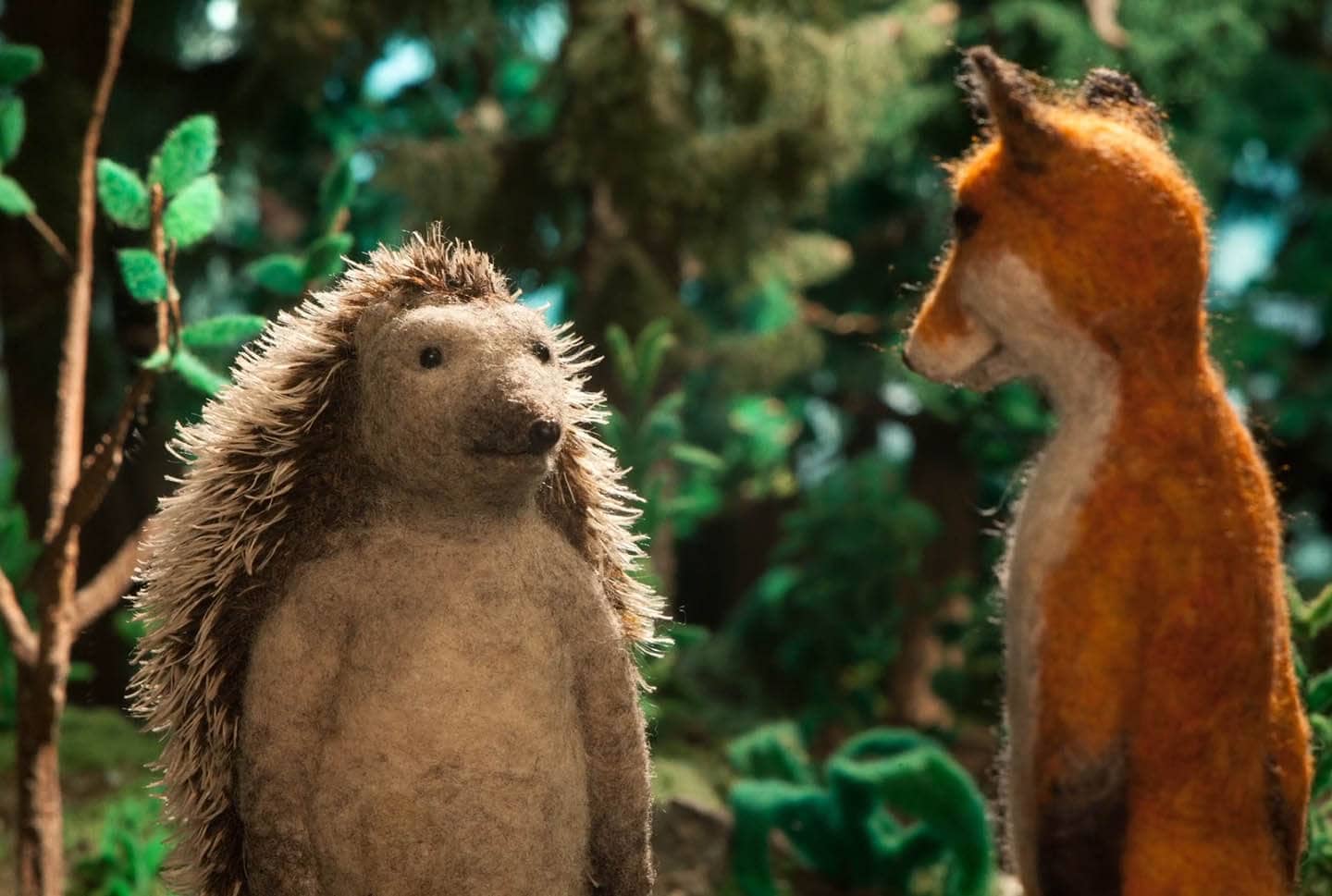 As far as audiences are concerned, Hedgehog's Home is a film that will appeal to a wide range of viewers, regardless of age. Straightforward and simple as the film is, plenty is up for interpretation and the story has much room to accommodate them. This is as easily about humble love for one's homeland, as it can be seen solely as a critique of greedy capitalist culture. It certainly exhorts simple living, highlighting the pitfalls of mindless, selfish, and myopic consumerism. Perhaps those two ideas are somewhere connected.
Watch Hedgehog's Home Animated Short Film
Hedgehog's Home: The Charms Of A Simple (But Layered) Story And Lovely Animation
Direction

Cinematography

Screenplay

Editing

Music