fred ends unexpectedly. Open-endedly. Alexander Jeremy's 29-minute film focuses equally on being both an experience and a story with a coherent plot. The two priorities bounce off of each other instead of working against each other for dominance. Instead, one enriches the other.
The story of a woman (Susie Kimnell) grieving the death of her fiance, and the man (Samuel Woodhams) who claims to be the latter's childhood friend, fred is both completely comprehensible and a mystery. There is a passing similarity to Park Chan-wook's Stoker, a psychological thriller about the return of a dead man's brother, but fred, without ever an ounce of violence, relishes far more in the implications of the eponymous character's derangement. In fred, the indelible sense of apprehension spreads throughout the story, and never lets up.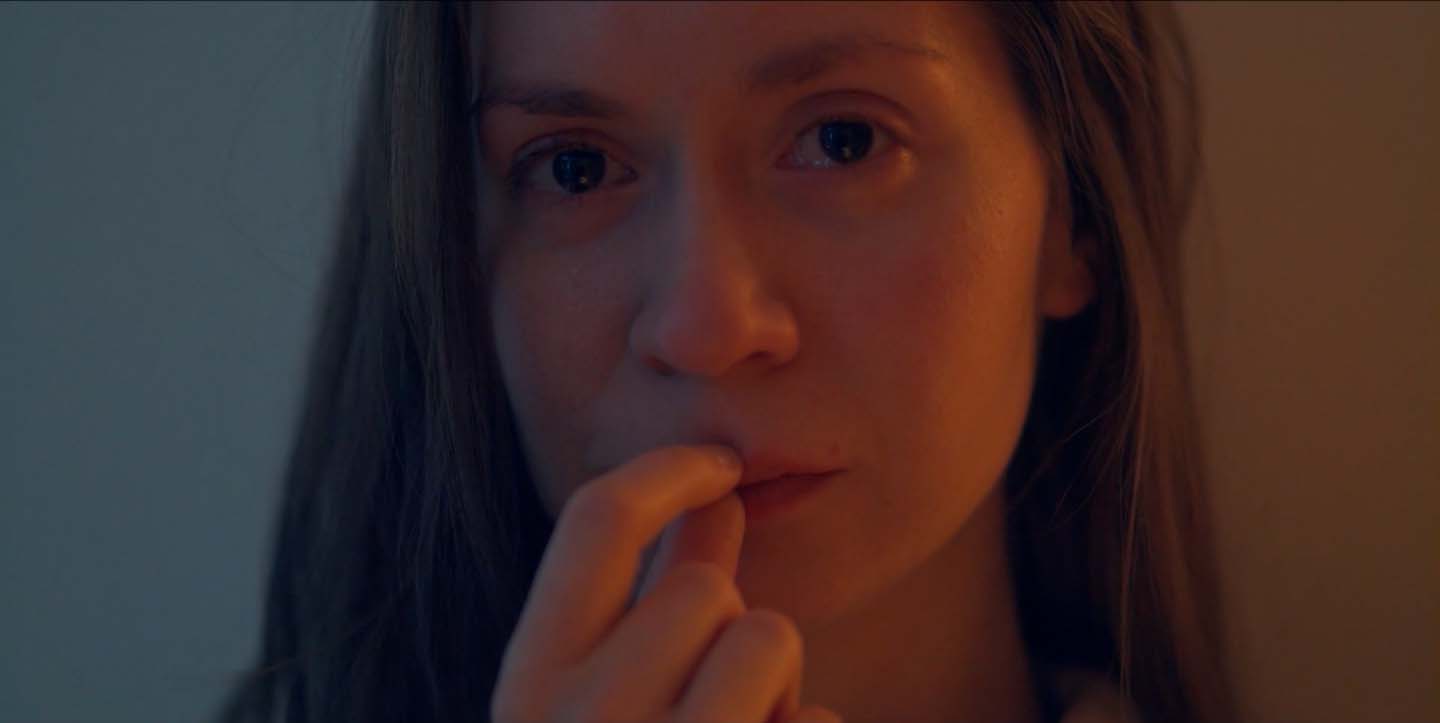 Juxtaposed with Fred's sinister presence is Lily's grief, whose sincerity makes the loss feel real and tangible. A long moment of deliberation while she tries to decide whether to throw away her late fiance, James' toothbrush, her hand poised over the trash can, before she throws the item back in its old place, is some of the film's most emotionally affecting scenes. James' absence echoes painfully. When she discovers that she can sleep in the whole bed, instead of her side of it, it is tinged with that special brand of humour that is born only of pain and tragedy.
Though the premise centers Lily as the protagonist, the story and the gaze is entirely Fred's. If the film is at all about Lily, it is about Fred's observation of her. And there is a lot of observation. Whether it is Fred's unsettling dance in his hotel room and then the neighbourhood, or the silent, almost unseen way in which he snakes his way into Lily's life and earns her trust, it is frightening, especially because he never commits an explicit act of malice. And yet—due to the consistently excellent editing—he occupies space in every scene, even when he should not be present. The two interactions he has with characters that are not Lily are the janitor and a retired teacher from James' school. Both scenes are chilling and fill you with dread, even though—once again—he does nothing to hurt them. The story is almost always from his insidious, malevolent perspective; any time things come close to emotion, truth or vulnerability, it is cut abruptly, like he cannot stand it. The exception is Lily, at least, for the most part.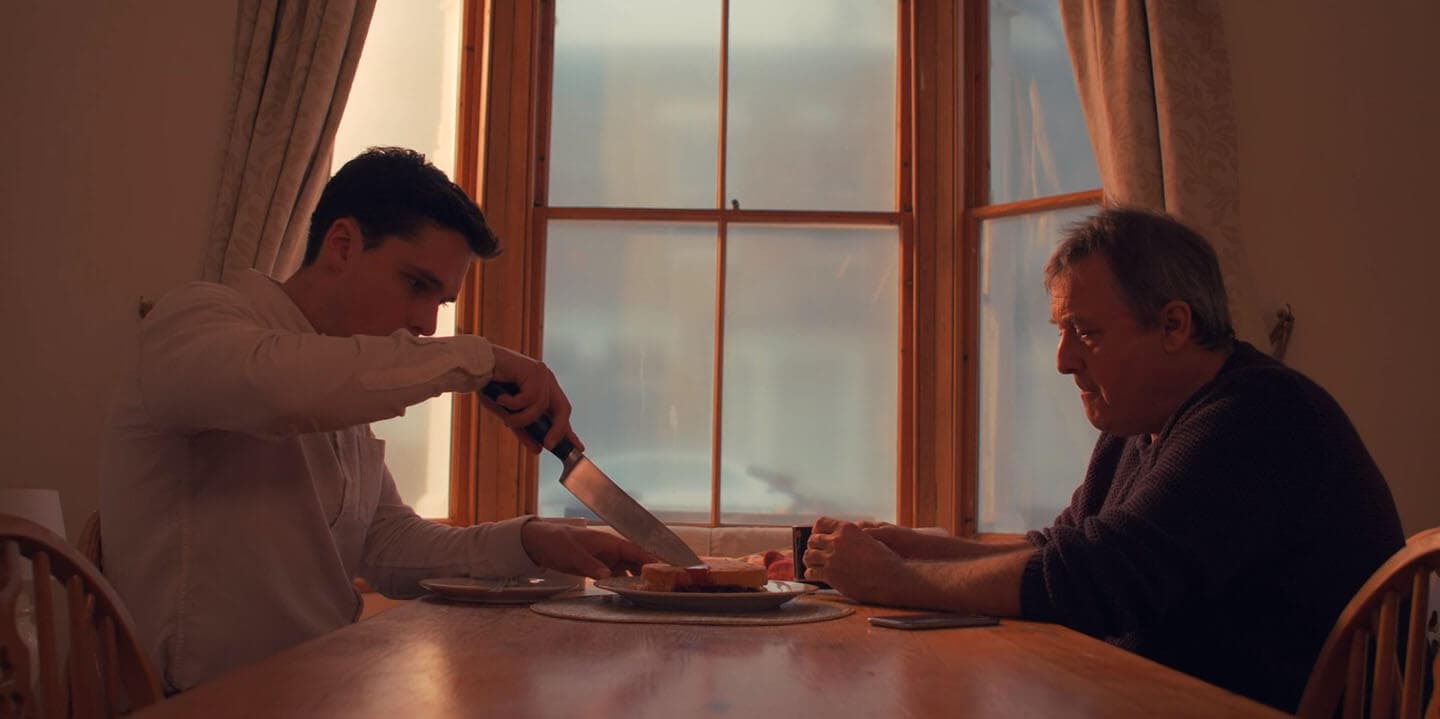 For about the first third of the film, it does an admirable job of convincing its audience that it is something other than what it really is, the credit of which rests squarely on the writing and editing. Which is not to say that it does not leave crucial questions unanswered, and that that is not frustrating. But the experience will almost certainly be worth the deliberate dead end.
Watch Fred Short Film
Fred: A Psychological Thriller Like No Other
Direction

Cinematography

Screenplay

Editing

Music