Perhaps one of the bleaker paradoxes to confront us is that of a depressed clown. And for as long as the idea has existed, it has intrigued us. Something about the very epitome of joy and laughter being infected by misery incites a morbid curiosity, a need to see and prod the novel specimen. With Jump, writer-director Natalia Curea delves into this paradox, inspecting not with a voyeur's gaze, but with empathy and compassion.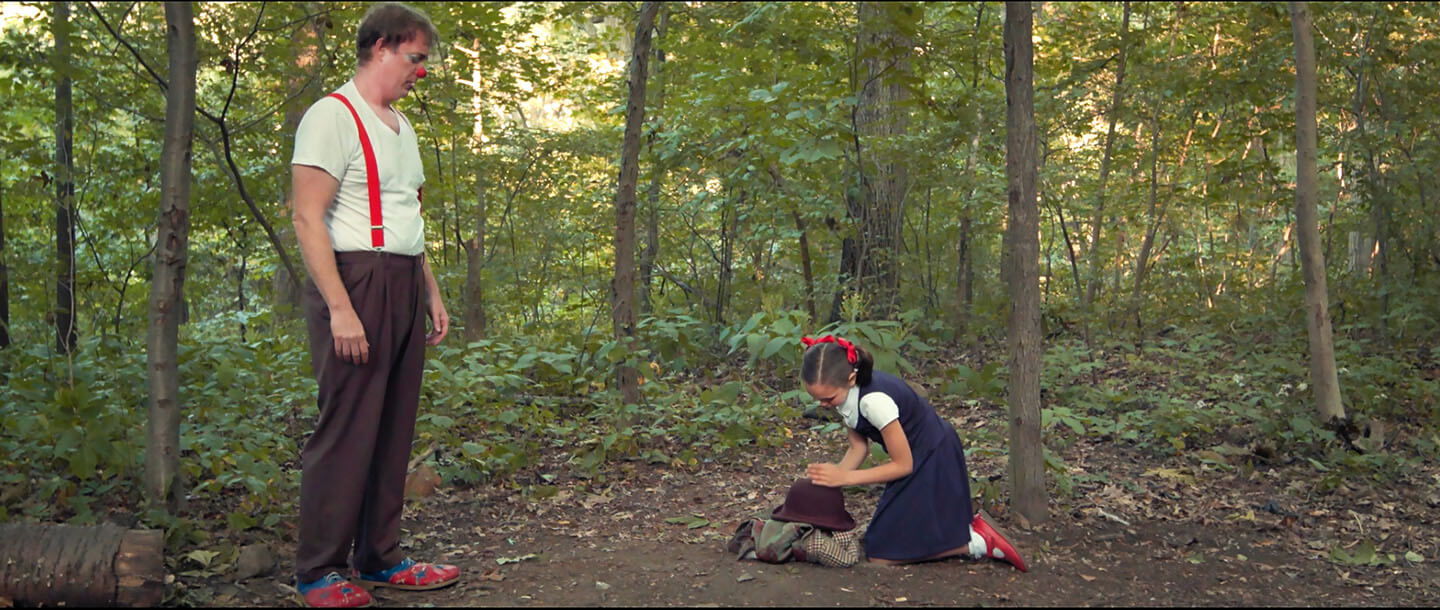 Alfred (Al Pagano), a 40-something clown, not only faces a cancelled booking, but to add insult to injury, he has been replaced by a younger, more chipper clown. Noticeably, no one wants to look at him. Except for a lone little girl (Dasha Dakkuri) in plaits with red ribbons, no more than 10, and never far away from him. Her gaze unwavering, it does not take long to realise that she is his personal demon: a cruel, smirking child who gives voice to his worst thoughts and beliefs. The contrast between her form and essence is almost as disturbing as a depressed clown. Add in the Pennywise imagery with a shot of her looking on, with a floating red balloon in hand, as he tries to walk away, and the screenplay makes its excellence obvious.
The onslaught of her cruelty ranges from being called a failure, reminded of his actual age, and compared to a contemporary who has met with far more success than Alfred. Enough to have posters up around the city. Compare with being cancelled for not appearing happy enough, it is not difficult to understand Alfred's despair and self-loathing. To remember that she is in fact, the manifestation of that, is another of the film's little shocks. To many, it is the startling reflection of their own tendencies. And to others who enjoy its unfamiliarity, the shock is akin to horror, discovering the twists of one's own consciousness which nudges one to take drastic measures.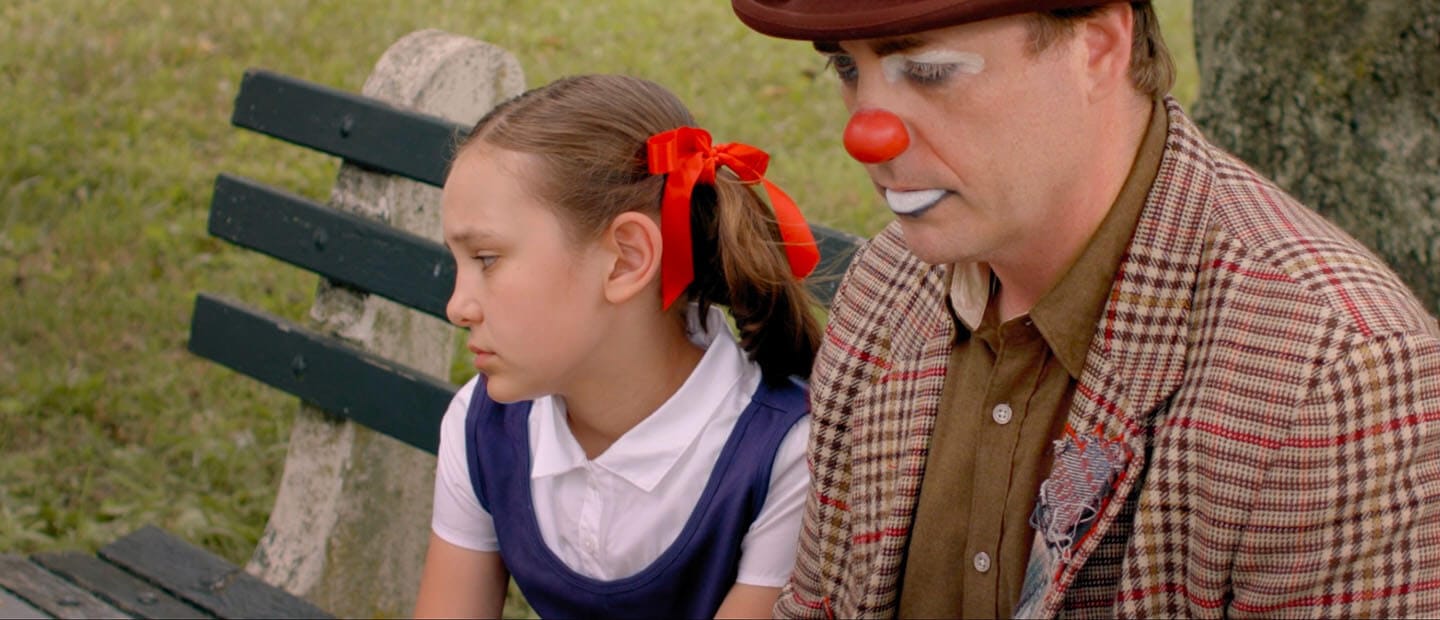 The climax is as bittersweet as they come. There is respite. There even appears to be hope. As the camera moves away from Alfred sitting under a tree, gazing into the distance, holding hands with his personal demon, the story makes it clear: there are no easy fixes. Sit long with your demons and negotiate a compromise. Bittersweet. Optimistic.
Watch Jump Short Film Trailer
Jump: Cruelty To The Self And Realistic Optimism
Direction

Cinematography

Screenplay

Editing

Music