Enter writer-director Mia Stegner's animal kingdom that seems infinitely better than ours and forget your woes. With a 25:02-minute long, animated narrative involving fluffy beings and feathered creatures, what's there not to like? Add to that, Stegner, who essentially makes us feel miserable for not being one of them—for clearly, not only are they simply adorable to look at, but also endearing to be around, makes Rabbits Under The Shed a must-watch, not only for children but adults too.
It might not be wholly accurate to compartmentalise Rabbits Under The Shed as a musical, but considering its songs (by Mia Stegner & Evan Bode) and the effort put into making it a distinct part of its narrative, it wouldn't be considered unpardonable either. When Natalie storms off after having a very relatable argument with her mother over broccoli and macaroni (it might seem unreasonable to some, but we reserve our rights in defending her!) little does she know that her ''nature wandering'' has some special friends in waiting.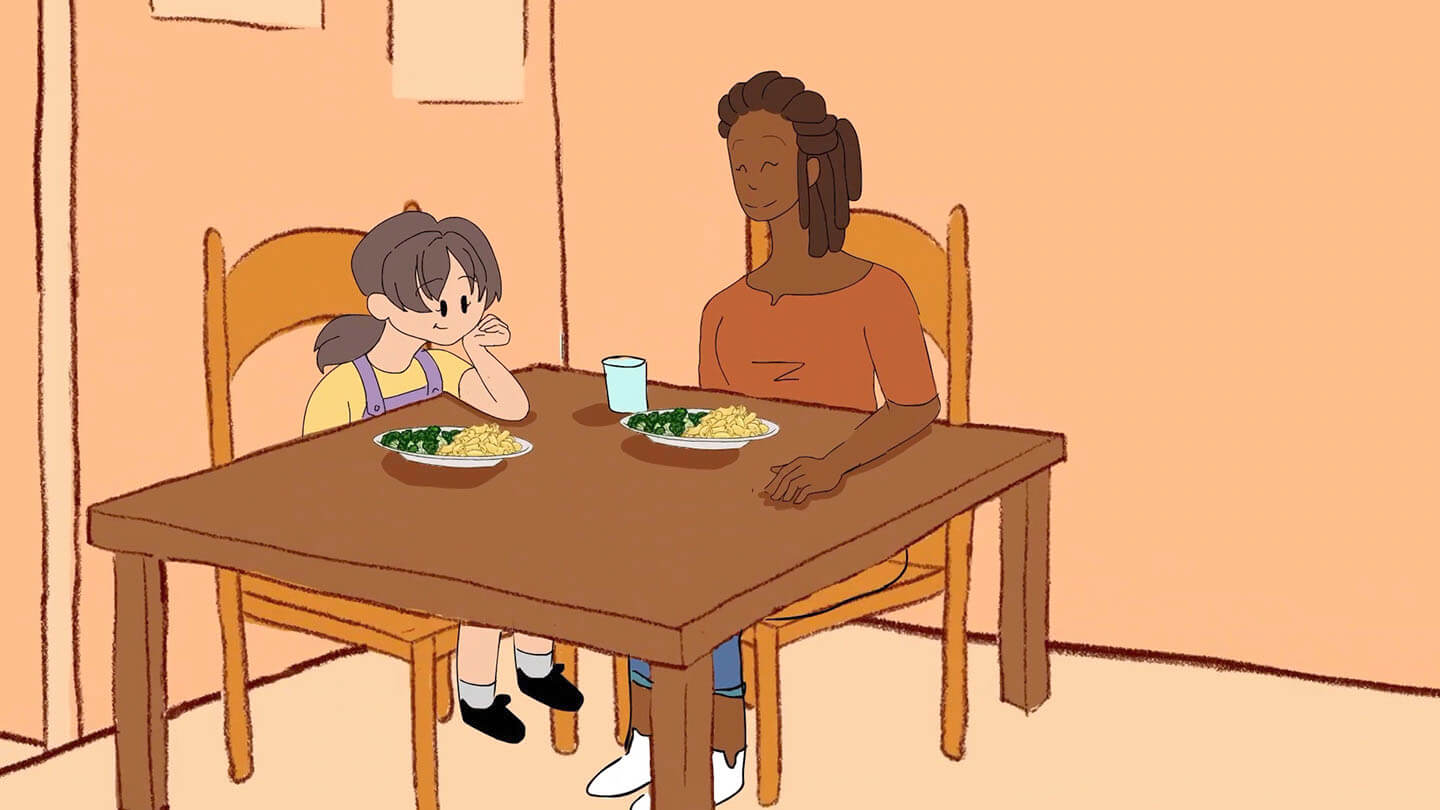 Animated shorts carry a distinct charm to them. While we have progressed into making mature content out of them, they are decidedly remembered for the toony presentations of our favourite characters. And, Stegner takes a huge risk in pulling off something that could have easily be forgotten as yet another educational product. Instead, by giving a voice to the bunny family that is secretly residing under the garden shed, she makes them a recognisable source of storytelling.
The motto of the bunny lot remains simple—better to remain hungry than turn into somebody's meal. It's funny, it's poignant. Far too many restaurants have boasted of their creativity here. Far too many of us have relished it too. But when Natalie befriends a more trusting member of the family, her welcome into the bunny household is met with hesitation, fear, and outright hostility. Can't blame them for their distrust towards humans, one might concede.
What follows is a sing-song of woes and dreams, of unspoken thoughts and promises, and each of the tracks offering a new impetus to the parallel stories that Stegner skillfully weaves into the animation. Even as we see the film through Natalie's eyes, the significance of Harvey, the friendly vegetarian hawk from the neighbourhood, or Natalie's own mother's need to ensure Natalie's dietary requirements aren't compromised, can't be overlooked. So subtle are the interlaying of these stories over one another, that it's hard to tell the difference and the stories stop being just an anthropomorphological tale. 
Truman McCaw whose background score lingers throughout the film as a faint reminder of the warmth and nostalgia that animations present, does well with Stegner and Bode's songs. While Stenger and Max Besser's editing does wonders in helping us forget the traditional glitches of the animation industry, the pacing remains largely unchanged making it undramatic and hence, more engaging.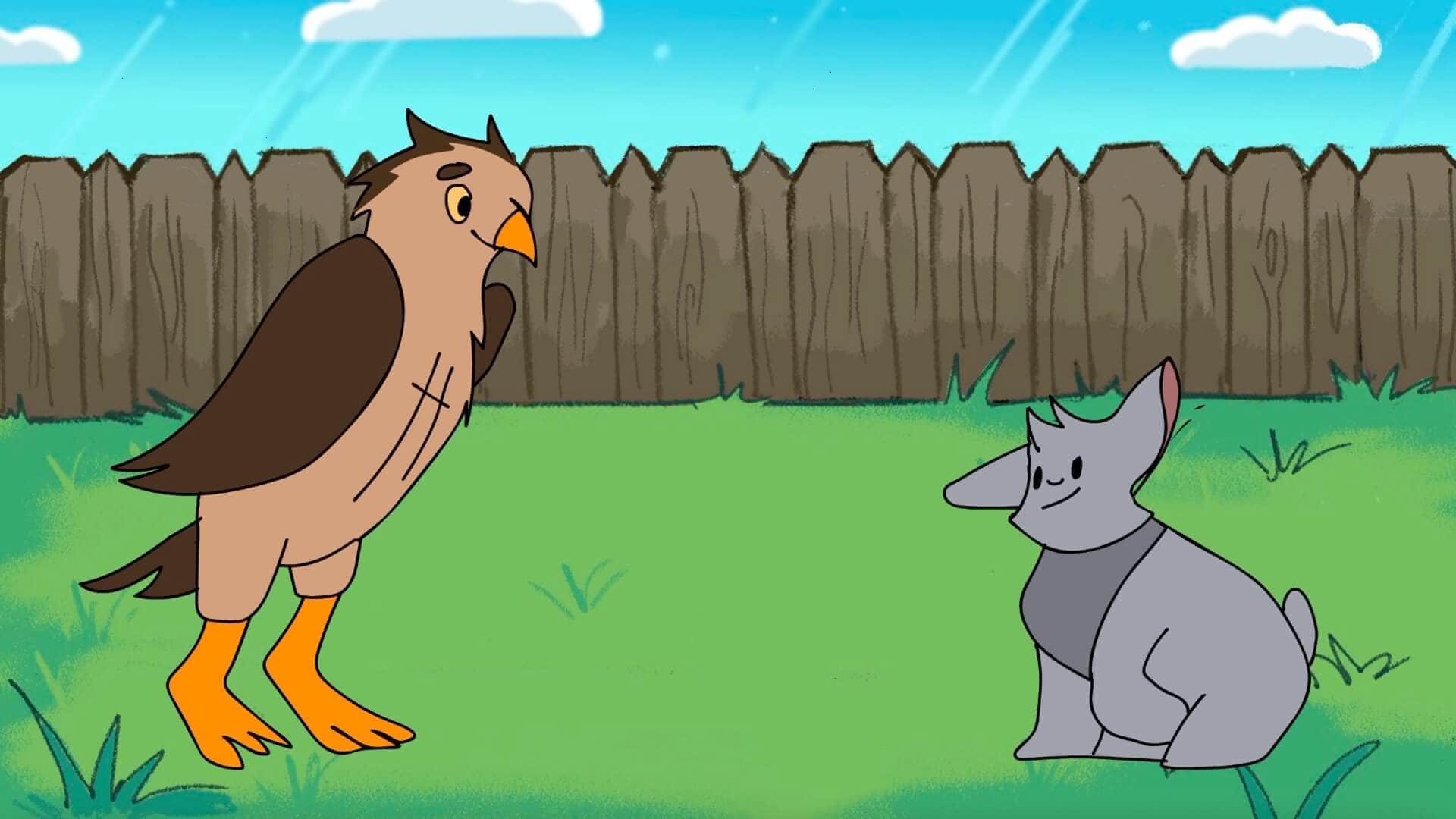 Can't help but wonder at the remote collaboration of this project that simply goes on to show how creativity and technology have scaled to unthinkable heights, while remaining ironically aware at how low, us humans, have managed to remain in terms of exhibiting something basic such as compassion—a fact that this film very subtly highlights.
Stegner whose brilliant writing only goes on to speak of her mastery over storytelling needs to be lauded for multiple reasons. For one, she shows mature restraint from dramatising her tale. Nor does she capitalise on the characters and reduce them to either brutal savages or pitiable entities. In this largely unthought-of world, she compels her viewers to reassess their actions and thoughts. Also, the film neither aims to educate, nor provoke, much less patronise. There are no implications of its existence nor ultimatums thrown around; the viewer isn't coerced into feeling guilty or ashamed—simply made aware of an alternative lifestyle, and a much better one at that.
The wonders life can do for those with open hearts couldn't perhaps have been better elucidated than with Rabbits Under The Shed. A wonderful short for all, across all age groups and genders. Kudos to the entire team!
Watch Rabbits Under the Shed Animated Short Film
Rabbits Under The Shed: An Eye-Opening Anthropomorphological Musical
Direction

Cinematography

Screenplay

Editing

Music