Written by Peter Koevari, Greg Powell's 14-minute Blood Bond is a thriller following a seemingly regular woman who sets on a quest for bloody revenge from the mafia for her brother's killing.
Although Karen (Nicole Payten-Betts) is regular, she is not a stranger to her brother's ties with the underworld. Therefore, when the time comes, she knows exactly why he died, who killed him, and how to hit them where it hurts. When the film opens, the plan is already in motion, and Karen arrives at a safe-house covered in blood, and it isn't even of her real enemy. Key characters are introduced: Karen's little daughter (Georgie, played by Charlotte Stent), and then the man she is out to destroy: Tyler, played by Dean Reid.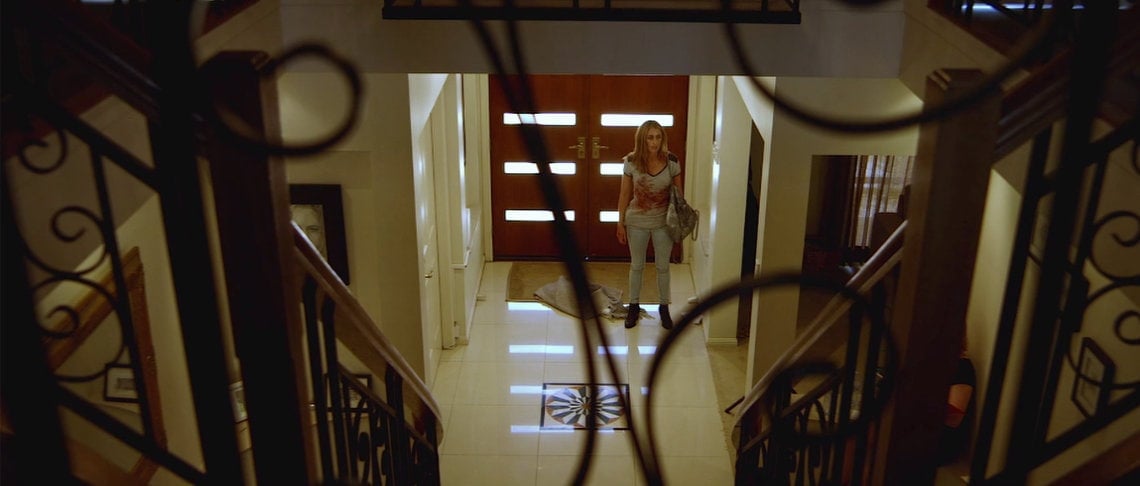 Thus follows a tense, ugly stand-off between Tyler and Karen, at gunpoint. The stakes? Karen's family. It does not need mentioning that her own life is at stake, and neither does Karen seem to care very much after a while.
As things begin to look worse for her family, she begins to come apart, and Tyler certainly is familiar with a few buttons himself. The film's primary message works under the thesis that seeking vengeance rarely works out. In a way, the film does make its point, but undermines itself with that last twist.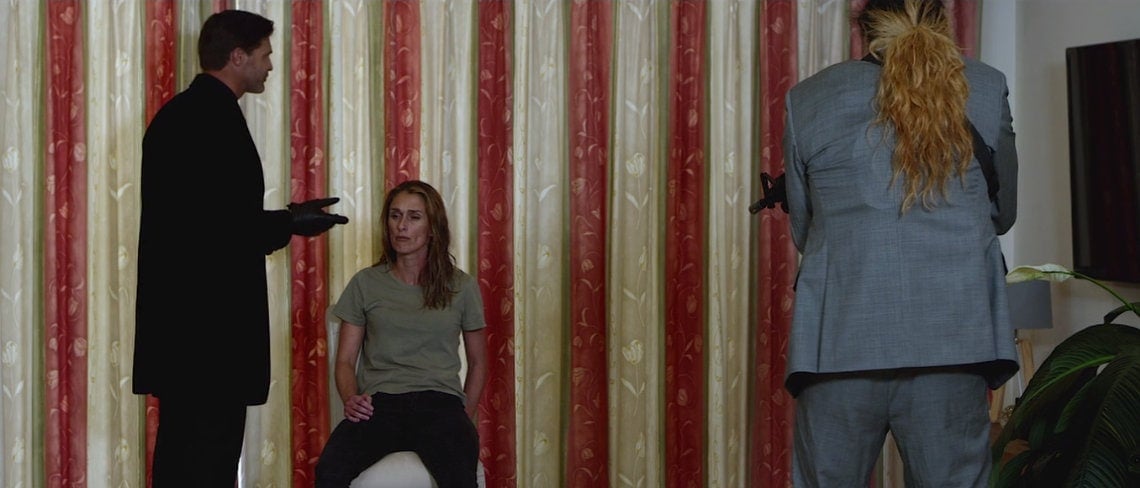 Although plenty could be improved in the film's technical areas, fans of the genre will find much to enjoy about Blood Bond, containing as it does an abundance of genre staples, making it the perfect candidate for comfort thrill. 
#ShortFilmReview: Blood Bond: Vengeance comes at a steep price.
Click To Tweet
Watch Blood Bond Short Film Trailer
Blood Bond: A Revenge Thriller About Family
Direction

Cinematography

Screenplay

Editing

Music