A boy who can't spell his own name right. A student who is brilliant with a 147 to boast of for his IQ. A child who has the unconditional love and fierce determination of his mother to help him overcome his problems. And a school that can't seem to understand its own pupil.
These are not different characters. They are only the facts of Mike's life, mere snippets of an extraordinary life, shared in fact, by Mike Jones and his mother, Pat Jones.
Yew Weng Ho's film is a rewind to the 70s. Not so distant when one thinks of it. Somewhere in Bristol, Pat Jones (Jayne Lunn) is enduring, and poorly, her child's credibility being shred apart. A moment dreaded by all parents, but worse when it comes from a place of half-hearted, dismissive understanding. As the school's principal blames the mother for not trying hard enough and her child for not being bright enough, it's enough to make the audience root for them already.
That the education system fails us all at some point is by now a well-established fact, but what sets Mical apart is that it goes after the sheer lack of acknowledgement by the society at large towards dyslexic children. Even when the film primarily focuses on Mike and his mother, often interplaying between the roles to see who is the more deserving of the film's narrative, it showcases everything else that is going wrong, but not acknowledged. A father calling his son a slow learner while his classmates bullying him and labelling him stupid, there's enough happening in Mike's life. Thankfully, by the midpoint, when Ho allows his character to have his first real breakdown, we are given the opportunity to feel the catharsis of it too.
Malcolm Duffy provides a screenplay that highlights what Pat undergoes to help her child find his footing when the schools and teachers turn unhelpful. A mother's resolute effort in ensuring that her ward has the benefits of a level playing field is worth several minutes on the screen and Lunn earns it. Darius Shu, whose camera lingers effectively to bring the world of the 70s to light (credits to the art director Wyndham Harris), makes us aware of the angst and hurt of being bullied for not fitting in. William Biletsky plays Mike convincingly and the camera clearly loves him. There's an earnestness to his performance that makes Mike endearing.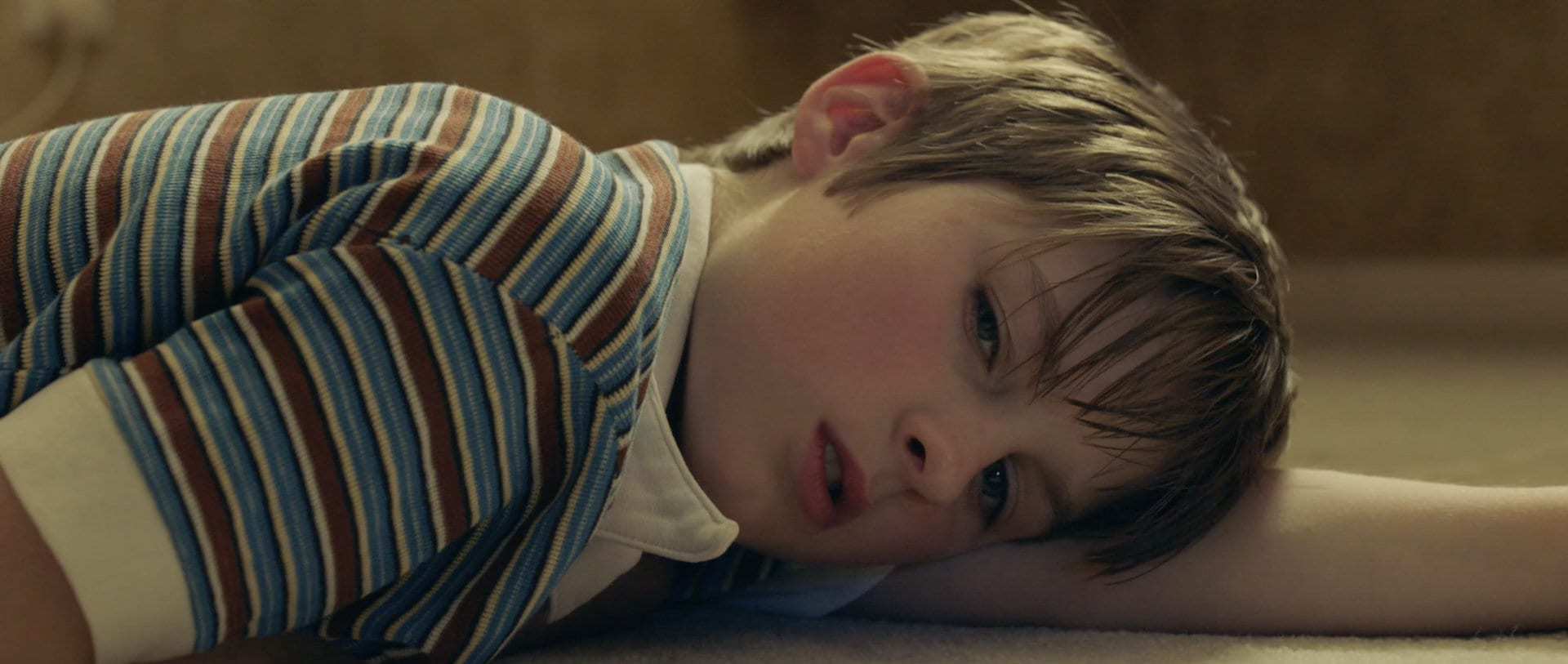 While the film opts for a very linear narrative, giving the audience its expected payoff, it nevertheless hits somberly when the real Mike and Pat are revealed. After all, these are the only known faces of the countless others still struggling with the same problems. It might have been the 70s and somewhere in Bristol, but in 2020, plenty continue to struggle along this path.
Yew Weng Ho's Mical is an important, sociological biopic of a woman and her son, but primarily a mother, whose determination and belief has revolutionized the dyslexic world in her own unique way.
Watch Mical Short Film
Mical: Biopic On One Of Britain's Early Dyslexia Experts
Direction

Cinematography

Screenplay

Editing

Music