What sets Jimmy Olsson's Alive apart from its category is the gender dynamics and the rarely explored phenomenon of female desire, and perceptions of it. A 23-minute Swedish short on a differently-abled, wheelchair-bound woman and her part-time, live-in assistant, Alive is breathtakingly affecting.
Writer-director Olsson doesn't waste time introducing his characters. Within the first few scenes, it's all out in the open. What's then left is the peeling of the layers, and one that has succeeded simply because of the stellar cast involved. Victoria (Eva Johansson) is assisted by Ida (Madeleine Martin) at a park when the latter's boyfriend Björn (Joel Ödmann) surprises them both. It's just that — as rudimentary as it can get at establishing the characters. And we see it all on Victoria's face as she sees/hears the couple chatter away; their romance and love unmissable to anyone willing to give them a glance. Johansson is so stunning in her ability to convey the ticks and idiosyncrasies of her character, that it wouldn't be wrong to credit the film's success to her and of course, Martin too.
Olsson does what films like The Intouchables (2011) or You're Not You (2014) don't — he goes beyond the difficulties, the struggles of the differently-abled. In fact, it isn't as much about them or their lives as much it is about how the society and we, even as an audience, perceive them. When Victoria remarks openly how handsome Ida's boyfriend is, it's taken as a pleasant observation and laughed off — because, Victoria isn't perceived as a threat. The undercurrents of jealousy, affection, love are so wonderfully played out in the writing that it could only have made the film as relatable as it turned out. Staffan Övgård, whose camera offers plenty of handheld shots and extra-closeups, additionally makes us belong to the universe of Victoria and Ida.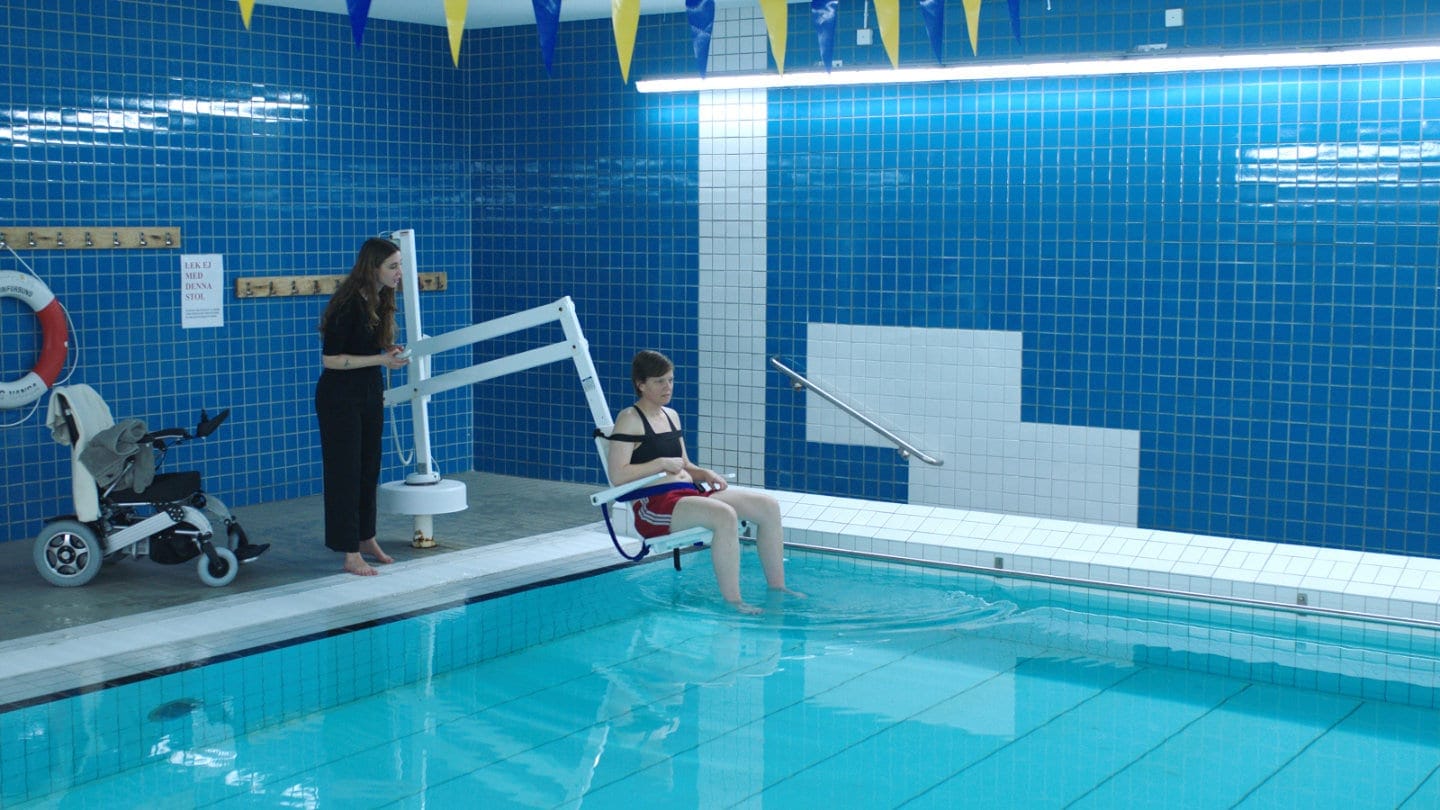 The women are a universe in themselves; in fact, they share a genuine, natural chemistry. Even though it's professional, the undertones of compassion and the overwhelming need to protect are so nuanced and well enacted that it takes a while before one becomes aware of the prejudices that shape the thinking. When, in a bid to cheer up Victoria, Ida sets up a Tinder profile for her, the moments shared in grooming her are touching. But unwittingly it's this very profile that sets Ida up to Victoria's defences. When a worried Ida questions Victoria over her choices, the explosive exchanges between the two hit us unexpectedly and it's a slap on the face of the society that has presumed that the right to feel wanted and touched and intimate are reserved only for some.
Alive goes further and beyond, and it's a marvel how the cast and Olsson manage to pack in so many layers and subtexts within such a short time frame. For one, the music (Thomas Henley) that is so sparingly used comes as an unexpected entrant — its crescendo and tempo rising, only giving the storyline its added push. The tension is built not only due to the actor's performance but the timely use of the composition here. Another case to be cited is Övgård's camera that, in one particular scene, captures the parallel lives of the two women and how far apart they are in reality and yet close in longing.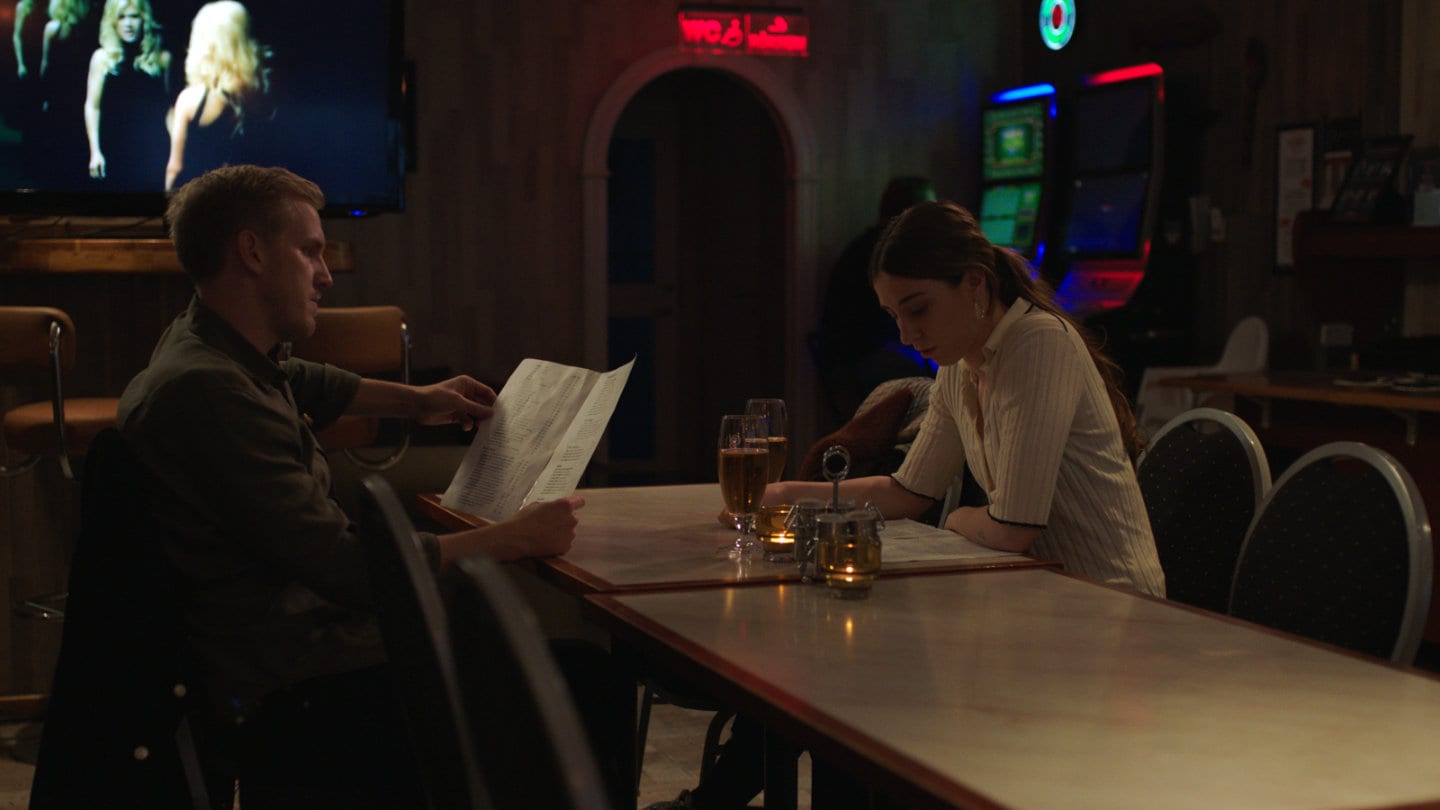 Martin holds her fort. Interestingly, Ödmann's Björn isn't used as an add-on to explore the female characters. The closing scene that has a poignant lesson for all can be mulled over only because of Björn and Ida's storyline which reinstates Olsson's hold over his craft.
Alive is an intimate portrayal of feelings and expressions that are generally overlooked, much less given a serious consideration to. Ida and Victoria, through their individual and collective journey, have only offered us the platform to start the conversation. A film so poised and warm can only be considered as a go-to for understanding not only what nuanced storytelling means but also female characterisation and portrayal.
Highly recommended!
#ShortFilmReview: Alive: Everyone yearns for the same.
Click To Tweet
Watch Alive Short Film Trailer
Alive: Gentle Exploring Of Female Desires, Intimacy And Friendships
Direction

Cinematography

Screenplay

Editing

Music