If ex-cops, bodyguards and endless action sequences are your thing, then writer-director Matthew C. Vella's Bleeding Backs is right up your alley. 14:07 minutes of pure gritty action drama, the film centres around Owen (Franco Flammia) and his night of comeuppance and entrapment into something worse.
Owen is a mix of PS David Budd from Bodyguard and Tyler Rake from Extraction. A muscular guy with a build-up to his present that's enough to make one want to invest in him, the character is interestingly written and a noteworthy choice in terms of using it as the film's narrative force. Entirely set in the night, the indoors shooting (neat cinematography by Luke Walker) might have been a challenge, but is well executed nonetheless.
The film opens to Owen's voiceover, a fitting ''I'm a piece of shit'' that sounds more like a cuss than a statement made in hindsight. Owen has his own backstory, one that is hinted at multiple times. A bodyguard to his client Bek (Kaitlyn Boyé), the relationship between the two is kept strictly professional and platonic, but cleverly explored through the limited dialogues exchanged between the two.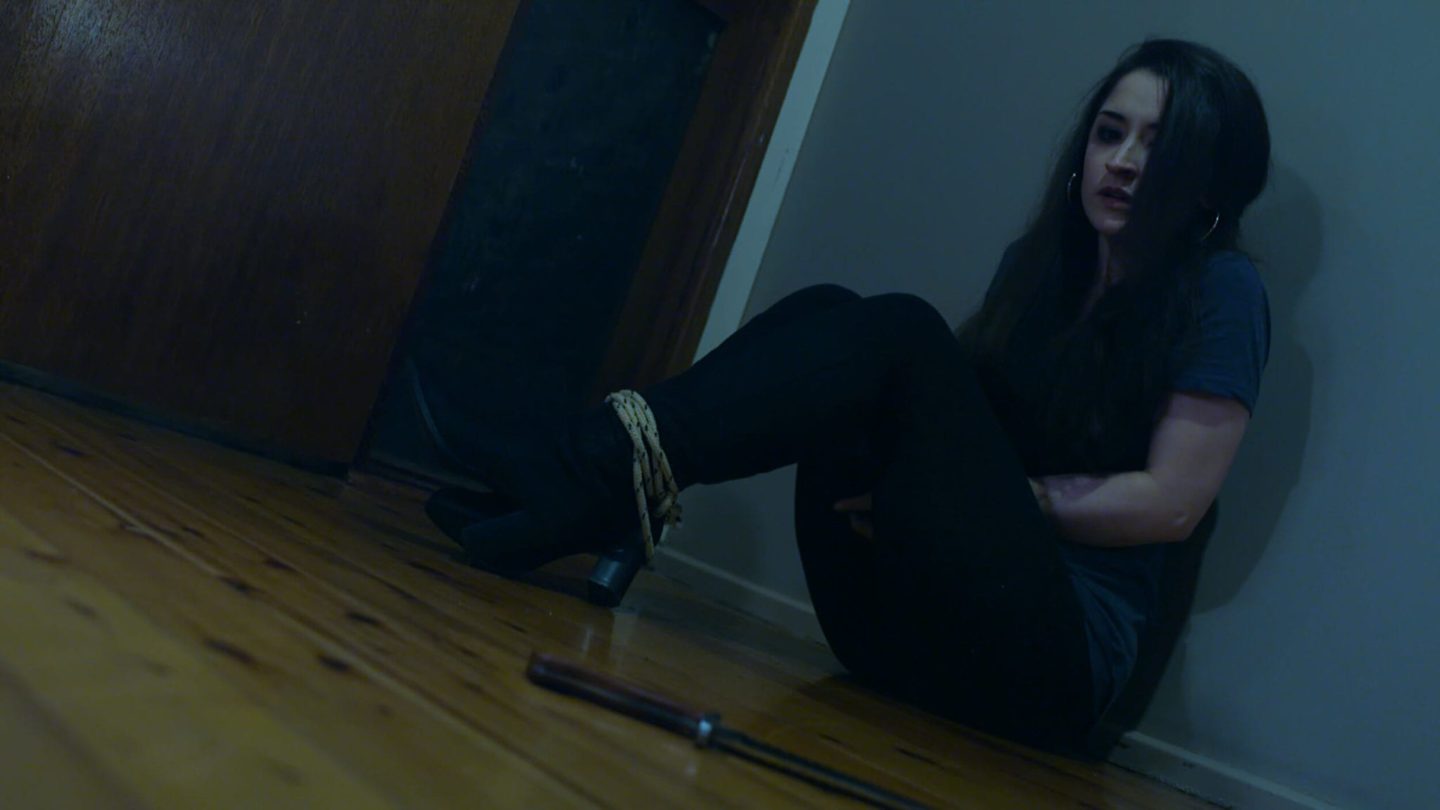 When a deal brokered between Owen and Marlon (ably played by Brendan Byrne) falls through because of the latter's double-game, the ball is set rolling for an action-packed time with kicks, punches and more; shoutout to the film's fight choreographer Samwise Holmes whose choreography is topnotch. Sure, there's zero use of props, which seems particularly common these days, but nevertheless, the action scenes are engaging, especially considering the indoors setting and lighting.
Owen and Marlon's face-off has a nice build-up to it, with some heavy dialogues and open threats exchanged. A feat that could have easily failed had it not been exercised with the kind of restraint and swag that Flammia and Byrne did. Although both characters are clichéd in terms of their appearance and demeanour, it's to the credit of the cast that they don't appear caricaturish. In fact, both actors bring their own subtle streak to their respective performances. Add to this, Boyé, whose limited, yet important screentime is not only well used to carry the narrative forward, but also to bring out Owen's own shades in personality; it's an engaging method in filmmaking exercised already. This is displayed in the clever writing that uses action-driven characters, but from avoiding them from becoming mere cutouts of unidimensional individuals.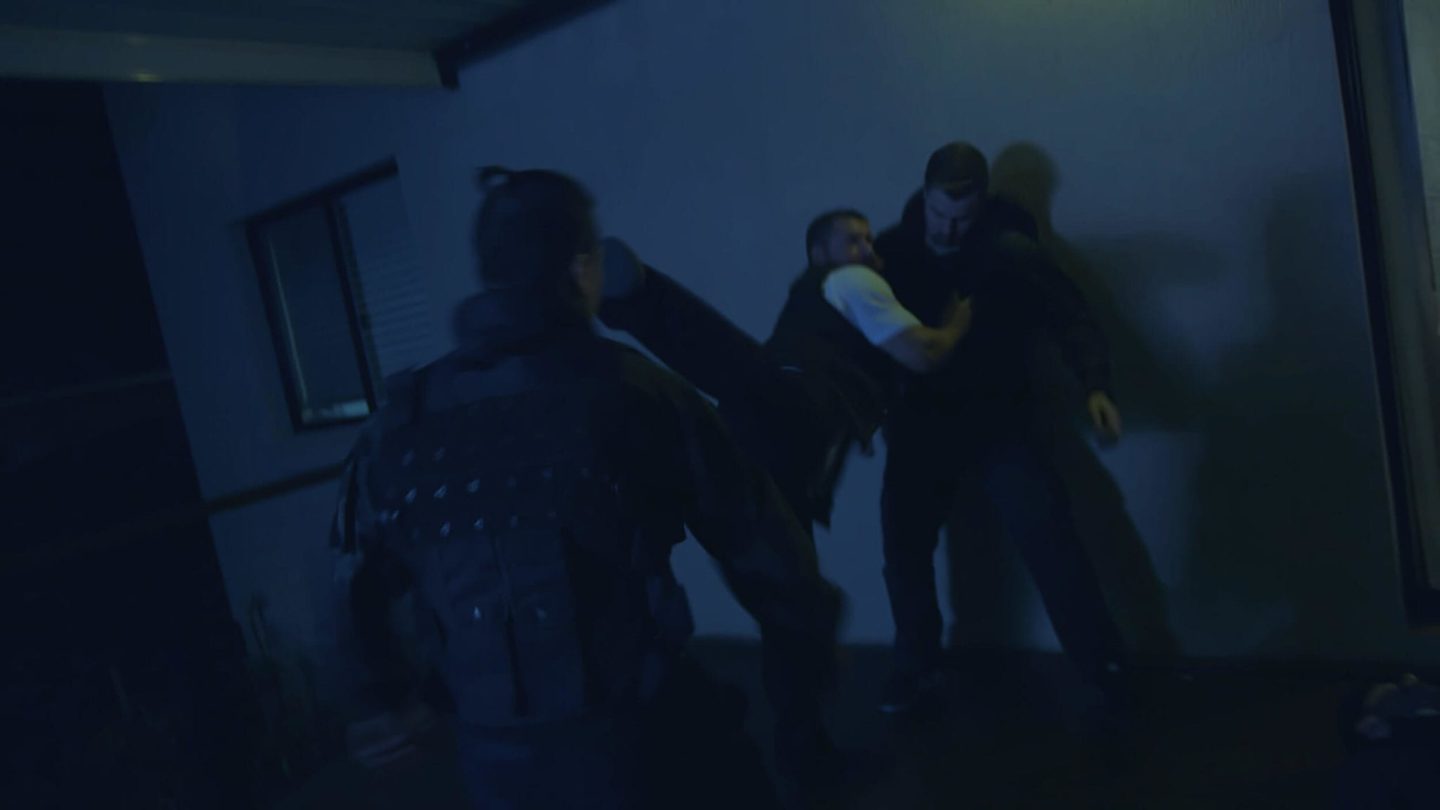 What suffers most in Bleeding Backs is the sound; while Helmut Uhlmann's composition is fitting for the narrative and genre as are the sound effects used, the dialogues sound muffled at best; a pity, considering they were well written.
If you thought the tension of the film is lost with the confrontation between the two main male leads, you're mistaken. To Vella's credit, the narrative picks off tangentially from here and is sustained due to both; well-written dialogues and acting. A drama at its core with an interesting plotline, Vella's Bleeding Backs has enough material to be used for a sequel or feature film. This one here is rich enough to be used either way.
Watch Bleeding Backs Short Film
Bleeding Backs: Conflict Of Interest Explored Through An Action-Thriller 
Direction

Cinematography

Screenplay

Editing

Music