Written and Produced by Ashutosh Lobo Gajiwala, Uninvited under the Lekh-Haq Films Production is an unforgettable, nightmarish retelling of a night's event. Directed by Terence-Hari Fernandes, the film is capped at 6:22-minutes and doesn't waste a single frame in recounting what could clearly have been a haunting experience.
The film opens to Rhea's return home. Kamya Nair who plays her does so, convincingly. The loosely tied hair, the exhaustion in her gait – we know she has had a long day. Care has been taken to ensure that the setting is relatable. Rhea's apartment is designed to believability – one that houses a student, possibly a single tenant but also one who is clearly staying away from her family.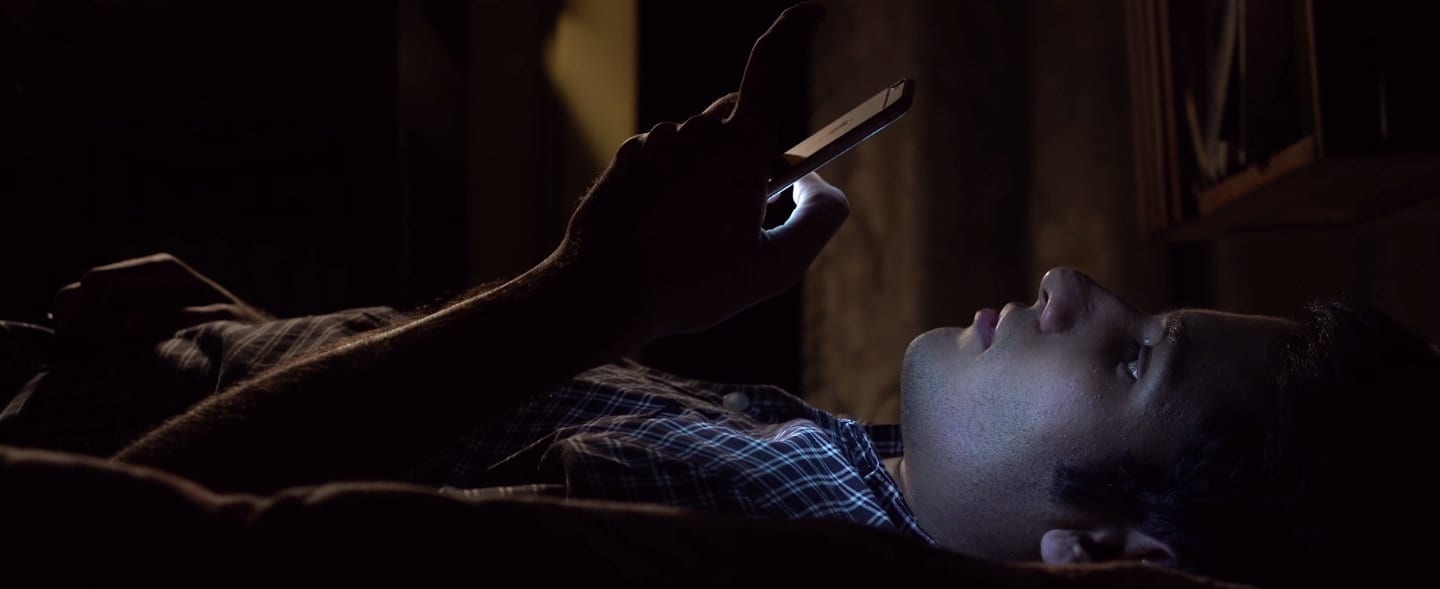 The heap of unattended laundry, the cigarette stubs, the wallboard peppered with memories, it's established that Rhea has a life of her own, living both in the present and with the longing. As she sets for a long night ahead of her exams, the reverie constantly intruded by the sounds that come from the vicinity, the jump scares sparingly used, hints at something lurking, but only annoyingly so. It's to the cinematographer Kevin Rathod's reasoned lensing that the tension is built even sans the music. The edgy angles chosen, the composition of the framing along with the dimly lit interiors – the isolation of the night is very tangible.
When an unexpected call breaks Rhea's determined study night, we feel the irk. Karan Dev who plays the friend is so outstandingly brilliant, that it's only due to his sheer talent that the personality is well-established even before he appears on the screen. The constant chatter he pours into, the one-sided conversation he engages in, the pesky attitude he wears that are further highlighted due to its pacing in the screenplay; the act, the effortless chemistry between the pair, coupled with the framing only makes Uninvited engrossing.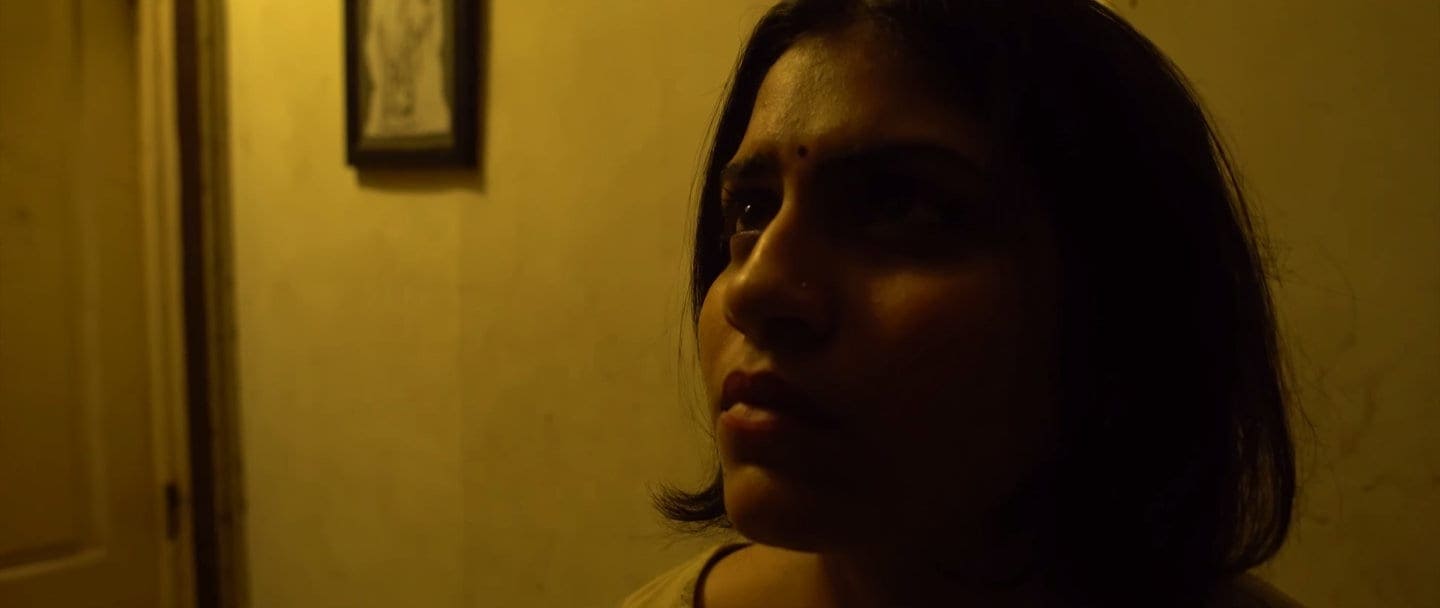 The story could have taken off in varied ways, but given its premise; that of it being a true story, its only chilling to note the events of one night and its near-miss from being a complete disaster. Uninvited is petrifying precisely because of that. To not give away the spoilers, what can be reiterated is the stellar acting and the direction. Fernandes shows a restrained approach towards the story, doing away with the unnecessary dramatisation one is often subjected to in this genre. This measured take is what perhaps makes Uninvited so haunting, leaving much to the audience to decipher after the curtain falls.
#ShortFilmReview: Uninvited: She got more than she bargained for that night…
Click To Tweet
Watch Uninvited Thriller Short Film
Uninvited: A Terrifying Account Of One Night
Direction

Cinematography

Screenplay

Editing

Music