As much as this is a showcase of the despair of hitting thirty – and hitting thirty as a struggling artist – Marcelo Mayen's The Sleeping Life Of Sofia operates with the knowledge of life's malleability, as a sea of possibilities. The protagonist, thirty-year-old surrealist painter Sofia, for all that she is depressed, falling apart, and chasing literal dreams, has all the markings of a developing person; the difference is that she – like the rest of us – sees it as the beginnings of failure.
To explain, Sofia's days are divided between painting, trying to sell those paintings, and staying in bed, half asleep and dreaming. She exercises some control over these dreams, as she explains to others, and then uses them as an inspiration for her art. The pervasive presence of artwork not only lends the film authenticity, but it is also a brimming well of creativity, making its energetic presence felt throughout the film. Actress Ana Coto shoulders her pivotal role with a flourish. There is familiarity and ease in her performance, owning the character and by extension, the film, which revolves entirely around Sofia.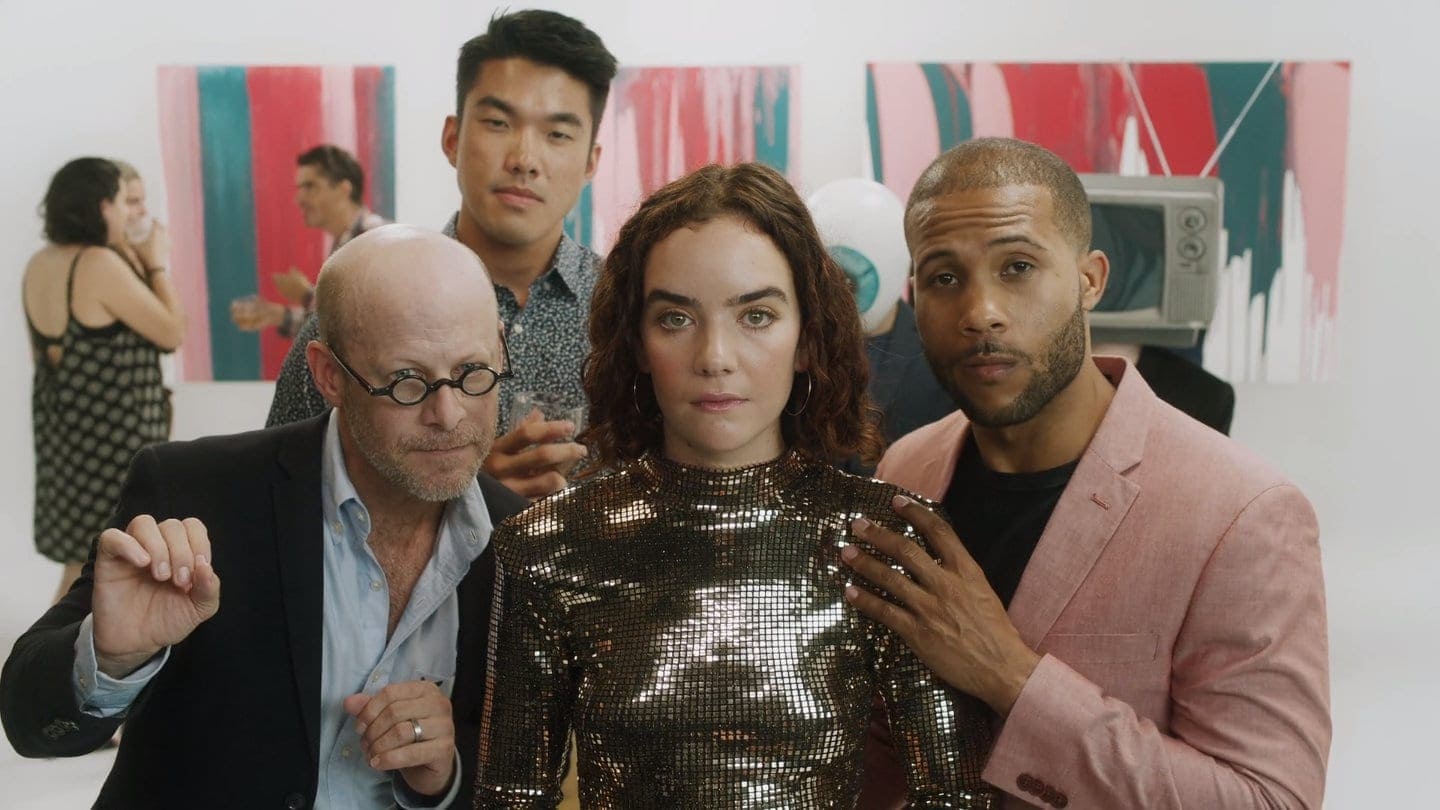 Her lucid dreams are horrifying, demonstrating her feelings of being vulnerable and exposed for the world to judge, and the judgements are rarely kind, whether in waking life or dreams. The film opens with such a one, initially simply striking, but escalating into something quite different. The music that follows is unequivocally and instantly Sofia's.
Despite Sofia's best efforts, things often get in the way of her dreams (featuring an unknown man, and from which she wakes up every time to finger a particularly large scar on her arm that you are almost too scared to wonder about); usually it is her brother, Pablo (Laris Macario), insistent that she go out on dates. Their relationship is affectionate, providing both human connection and laughs in Sofia's otherwise lonely life. The latest of those yields Sofia a live octopus. Her date ate his; she released hers into the ocean.
The film's cinematography allows for the free flow of Sofia's personality and creativity, using camerawork that creates unusual perspectives, and in a way bringing the viewer out of themselves and into Sofia's mind.
Pablo has only one in person scene with Sofia, which begins well but as things get uncomfortable Coto begins to fumble in her role. In fact, the scene itself comes off as unpolished, dialogues requiring far more finesse than they have, and the whole thing springs on the viewer rather unexpected. This, however, is short-lived and Coto is once again in her element, the film concluding with its philosophy realised. There is unbounded energy and hope, and even unabashed childlike joy.
The Sleeping Life Of Sofia is alternatively surreal and humorous, familiar and unfamiliar, wobbly with both euphoria and despair. Bottom line, it is beautiful.
Watch The Sleeping Life Of Sofia Short Film
The Sleeping Life Of Sofia: Optimism On Being An Adult, Struggling Artist
Direction

Cinematography

Screenplay

Editing

Music