Fear, Actually gets at the fears of particularly, but not limited to, Americans in the age of Trump. Triggered by the accidental leak of the nuclear codes, the US melts into a cornucopia of real-world fears, so much so that Pennywise and his ilk do not get much of a reaction anymore. Focused on Pennywise's own heartbreak, the film gives an all-around look into this unhinged new world, hooked on the thrill of fear.
Such a premise does not work in any other form than comedy, and writer-director Sassy Mohen makes Fear, Actually hilarious, incisive in its own goofy, depressed way (you can even spot a slant reference to The Handmaid's Tale). With what feels like every possible bad thing happening, Pennywise (Robert Walters) loses his relationship with Effie (Tory Taranova), who cannot bear being tied down to only one monster. This results in him joining a support group that includes the Babadook (Vince Yearly), Carrie (Kim Vruggink), and even the Devil (Derek Grauer), who is not as scary anymore as Putin, whose mural scares a couple into fleeing the spot where they had only spare change to offer the Devil.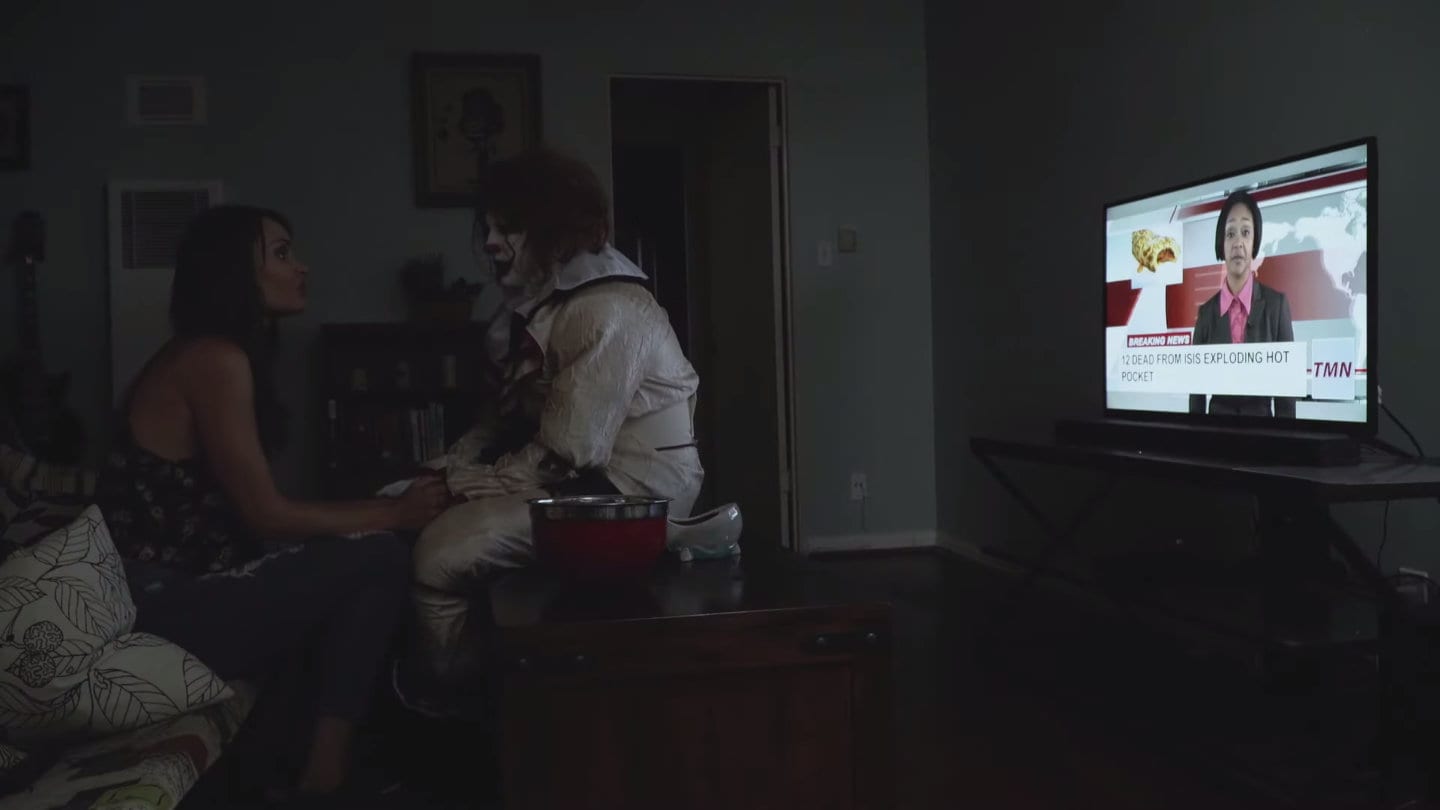 The film's goofiest moments are these support group sessions, expositing the ways things have changed: something as terrifying as the Sunken Place is no longer scary. The world itself is the new Sunken Place. Of the characters in the group, Yearly gives perhaps the best performance, followed by Ana Pena, who plays Samara.
The climax finally parodies the rom-com that brought us here, giving Effie and Pennywise a tender moment, ending in fire shooting nipples and an orgasm. Funnily, and to Pennywise's possible heartbreak, he actually has a kind face.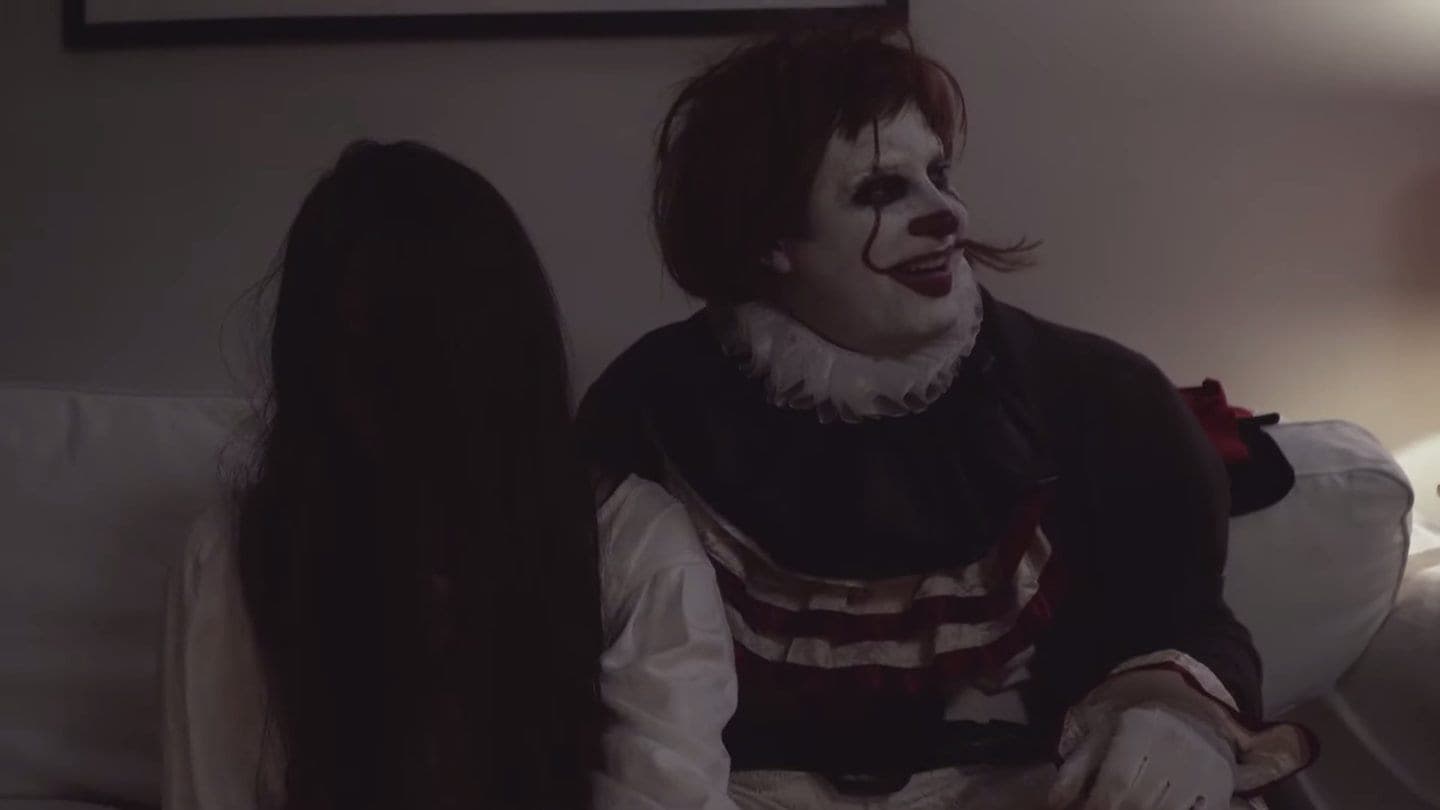 Watch Fear, Actually Short Film
Fear, Actually: Humorously Unhinged New World
Direction

Cinematography

Screenplay

Editing

Music