Anthony Kalmeta's Overcast is a harrowing 25-minute experience (although not always to its credit) detailing the unstable life of a 13-year old boy with his father, following the disappearance of his mother.
It is an oppressive house; Eric's father, Harry (Lane Wray) does not have a job, entertains no questions and always appears to be on the verge of a breakdown. Eric's mother (Daniela Nyffenegger) went missing only a few days ago when the film begins and Eric (Connor Falk) feels like he sees her everywhere. All calls to her go unanswered. The most obvious problem with the film is its score, which leaves little room for ambiguity. A regret, given the potential the plot had: both parents have told Eric that the other is lying and neither appears to be all that trustworthy.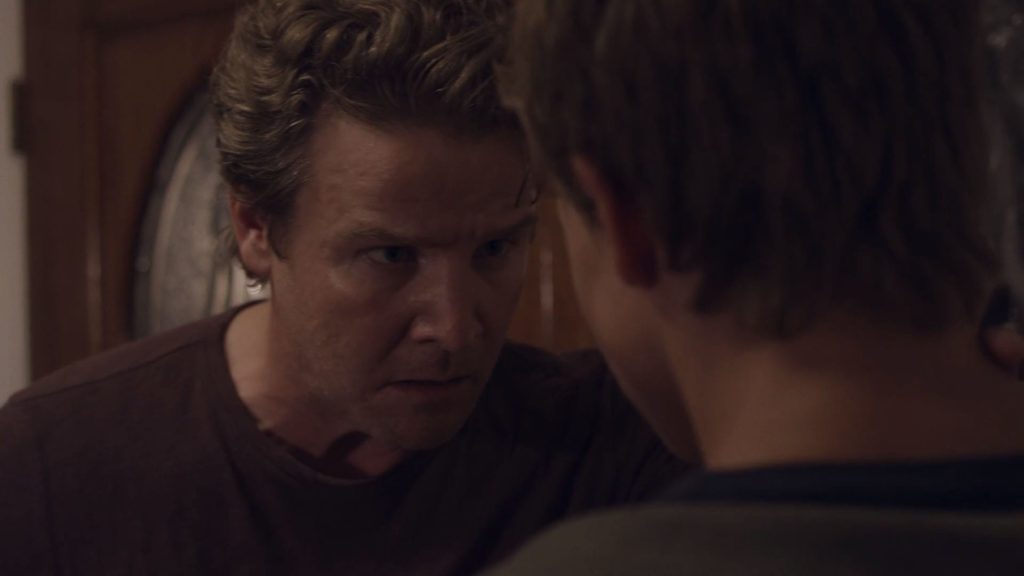 But it is not long into the film that the film clearly points at where the danger lies. Eric's father descends to violence and manic behaviour. Stuck in the house with him, Eric is always in danger (although why he does not call 911 or even think about it is not explained), even more so when he discovers a gun in an abandoned car, suspected to be his mother's. Overcast's music remains a problem almost all the way until the climax: very laboriously telling the audience how to feel. Because the narrative is reasonably engaging, the music simply comes off as overkill.
As the thought of his mother continues to haunt Eric, things come to a head in the house: his father apprehends him when he tries to run away. What was already bad, turns frightening. Wray does his part; Harry is frightening and despicable at the same time. Falk himself shines, especially in that disturbing last scene.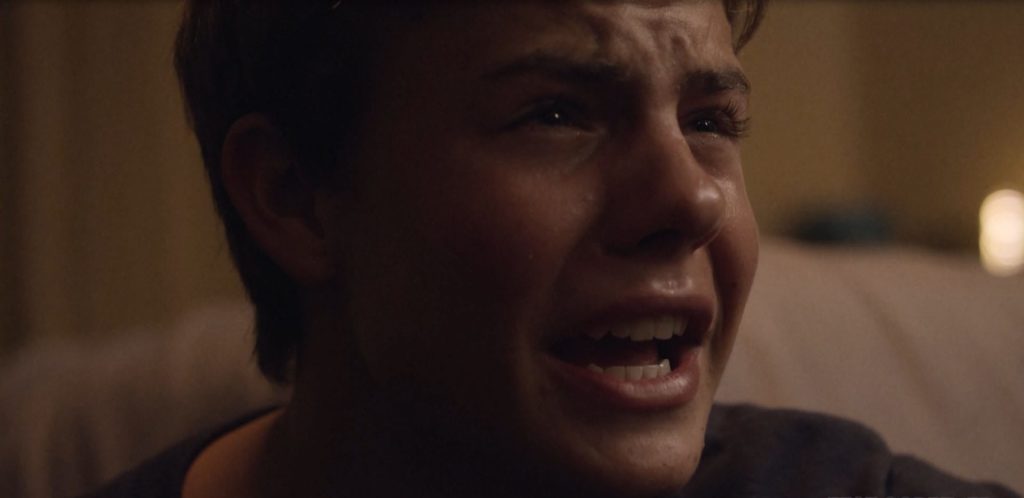 What Overcast is commendable for is the depiction of the psychological impact of abuse, as well as human capacity for adapting, and in doing so, it takes apart the victim experience and exposes the horrifying pain within. 
#ShortFilmReview: Overcast: What you cannot see, does not exist. Right?
Click To Tweet
Watch Overcast Short Film Trailer
Direction

Cinematography

Screenplay

Editing

Music