When Jake (Tyler Pistorius) has a bad day, from what seems like one of several others, little does he expect the evening to end well unless his coffee is concocted with something stronger… Pistorius who plays him makes him hard to like, even harder to understand. He is reserved, temperamental and a man of few, twisted words. Everything from his defeated gait to resigned demeanour speaks of only one thing: a man who has given up. Director-Writer Matthew Weinstein's A Missed Connection is a 21:22 minutes long, slow drama on a man's comeuppance at one of life's most generous moments.
On a particularly snowy Chicago day, Jake walks with an undone briefcase, its papers spilling over to the wet streets. As he haphazardly stuffs them back, it's established; this man isn't having the best of days. Weinstein does that well, the subtle depiction of his characters, through non-verbal cues. Its that slant look in his eye, that brushing off the snow from his boots that speaks more of him than his phlegmatic persona. Pistorius does complete justice to him; we do not want to be friends with him. It's only when Kimberly Michelle Vaughn's Lauren enters the scene that we understand Jake better. That's the brilliance of the writing. The characters play off of each other. Weinstein removes the façade; the café becomes empty as two strangers meet. The exiting of the customers a subtle hint to the story's pointed resolve.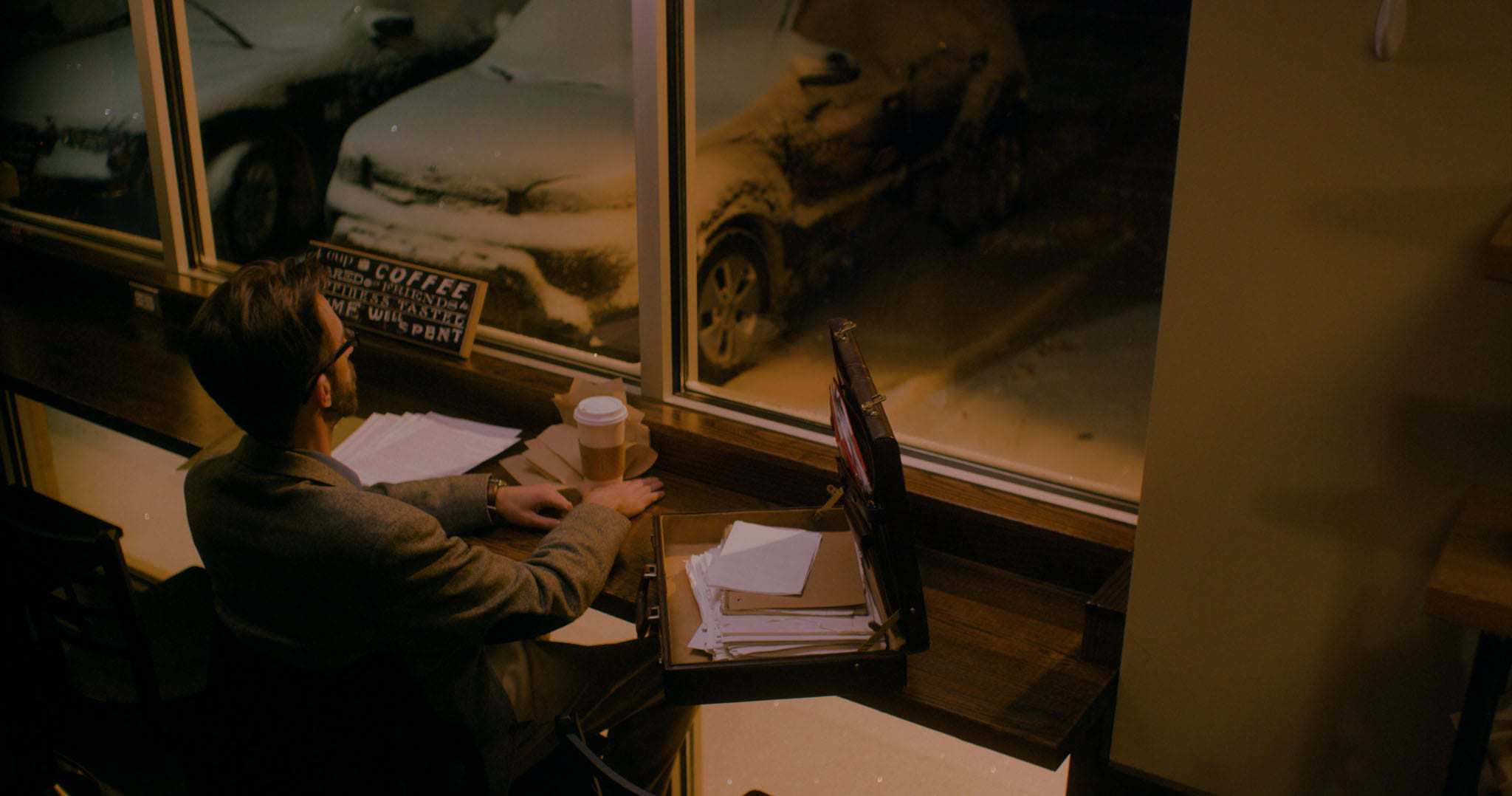 What additionally works well for A Missed Connection is Tom Kinstle's cinematography. The lensing grows closer, becomes one with the characters as it's revealed that they're meeting after six years. Six years' worth of memories, questions, regrets come tumbling out in the form of a poetry. Vaughn breathes life into Lauren. Despite having an unpleasant day, herself, she is optimistic enough to make the company of Jake interesting. For two former colleagues to meet serendipitously at a coffee shop, the universe ought to have been conspiring. As Andrew K. Smith's able editing sews the scenes together, the second-half takes off at a faster pace once revelations are made.
Mark Bartels's music brings out Jake's bitter loneliness while giving the sublime touch to Lauren's compassionate demeanour. The music lingers on, all along, while two strangers recollect the time, they were more than strangers. What works for A Missed Connection is everything. From the acting to the cinematography, Weinstein brings forth a delectable drama. Despite the predictability, there's the will-they-won't-they, that works only because of the acting and the chemistry between the lead pair. The film chooses a cyclical narrative, a fitting style considering the theme, but does Jake find the will to overcome his own life's stumbling narrative is best left for the audience to see.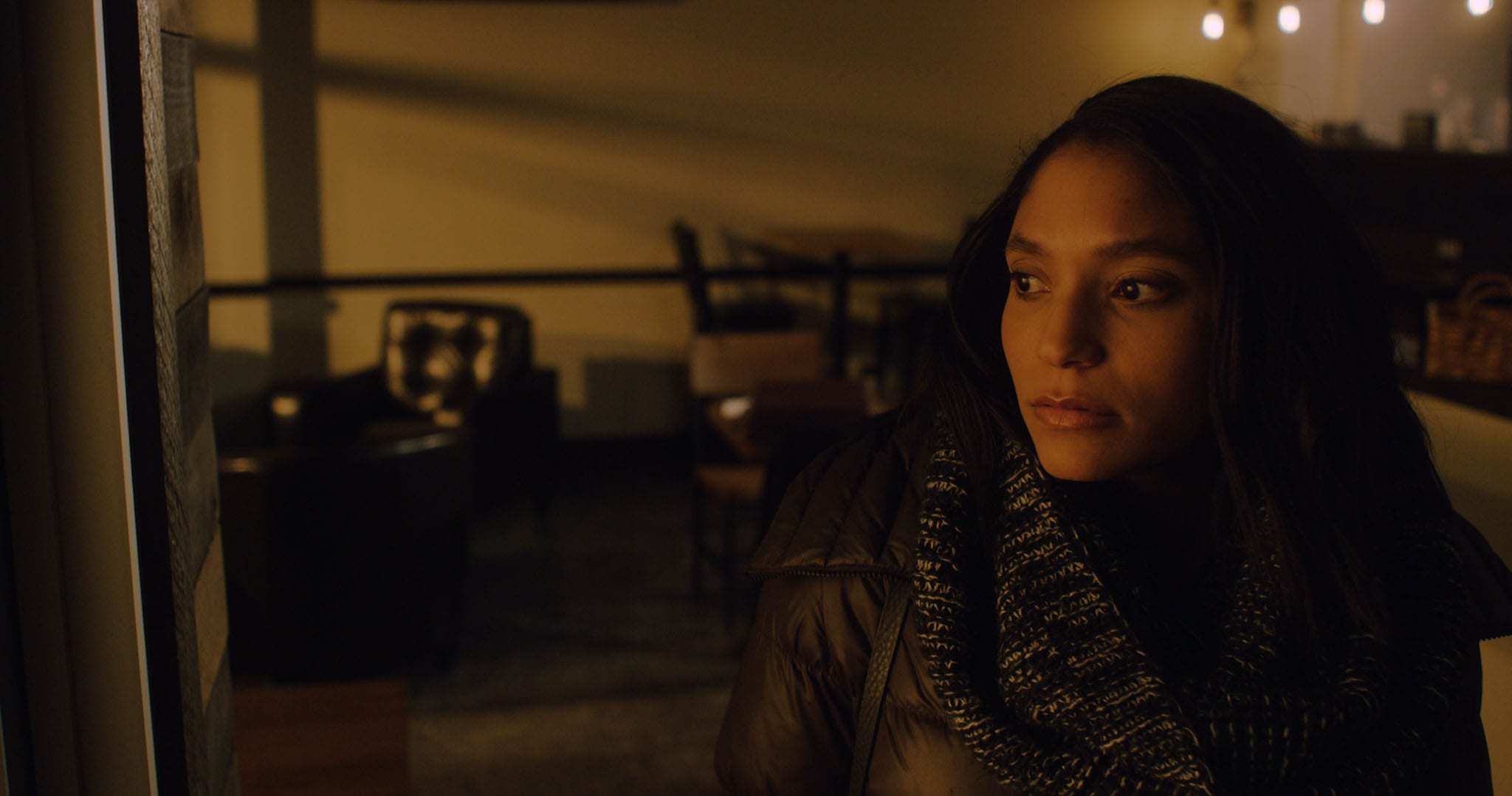 It's always interesting to watch films on artists; to observe their observations, understand their perceptions of the world around them. To Weinstein's credit, A Missed Connection does that and more…
#ShortFilmReview: A Missed Connection: Most desire it. Few get it. Some act on it.
Click To Tweet
Watch A Missed Connection Short Film Trailer
Direction

Cinematography

Screenplay

Editing

Music