The Keeper brings together two strangers on their mutual need to forge a lasting connection. Celeste (Betsy Adkins Johnson), long dealing with the loss of her husband Tom, her wedding band hanging around her neck, longs for pleasure and companionship. Robert, who we are first introduced to without a face, (Bob Celli) is an older man with a taste for the finer things in life and an immaculate lifestyle.
Meeting at a speed-dating event, they immediately strike a chord, although what they are seeking is quite different. While Celeste is attracted to his maturity and because "he looks at [her] the way Tom used to," Robert focuses on and assesses specific parts — eyes, lips, nose, and legs, to choose a lady as for him, "true beauty is in the small details that make up a whole" and it is Celeste's antique pendant that instantly catches his attention during the course of a tiresome evening.
There couldn't have been a better fit for the role of Robert than Celli, who is also the film's director and writer. He, with high cheekbones, deep skin folds and Greek nose, is perfect in the role of an art-connoisseur. The recurring piano tune (Dave Anson) and the initial shots hiding his identity create an atmosphere of mystery and apprehension around him.
The film brings in two other women, with no purpose other than to signal that Robert is creepy, and this abrupt departure from relevance, to introduce and discard characters according to plot convenience creates a jarring effect.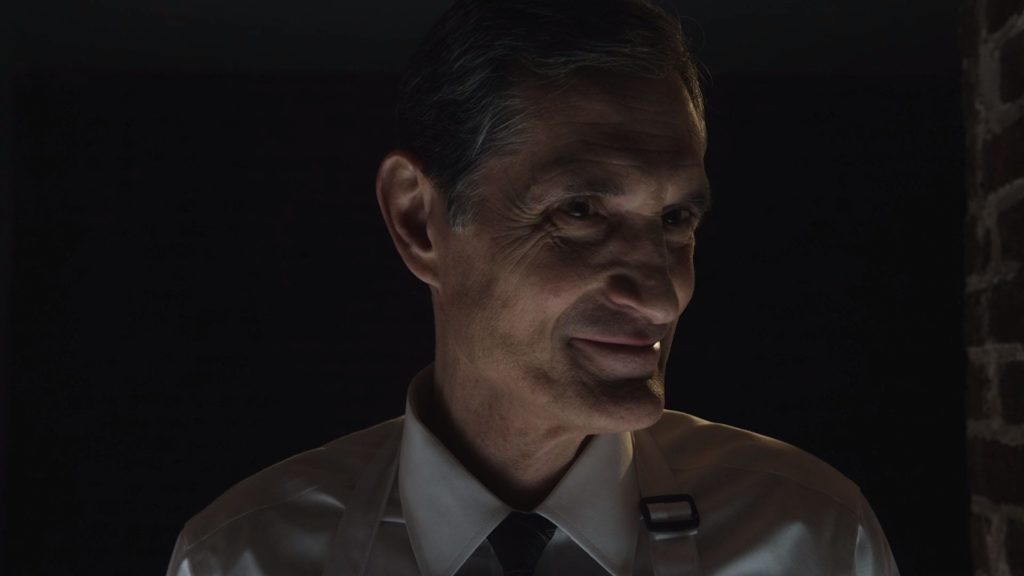 Silence is powerful in the film. For the first three minutes, there are no words, emphasizing that lack of vitality in Celeste's life and the sinisterness around Robert and his life. The clever use of lighting sets the mood of the scene. While soft, bright tints impart a mildness to Celeste's character, sombre lighting wraps Robert in an ever-persisting enigma. Only at the dating event do they voice their thoughts and find themselves getting along to Celeste's mild relief. Johnson uses the right mix of dignified air with Celeste's transparent vulnerability. This is a woman of good taste and composed manner, and yet the loneliness that eats away at her has made its way to the surface of her being.
The film retains its mystery till the very end, keeping the audience looking for the answers, although that ending leaves you entirely uncertain if the puzzle was worth the time. The big twist is a tired one, and the final twist atop it makes for an ambiguous ending. Laura Peters's 'Candy' makes sure to sustain the tingling sense of uneasiness even as the credits begin to roll. 
#ShortFilmReview: The Keeper: A thing of beauty is a joy forever, especially when you find ways to preserve it.
Click To Tweet
Watch The Keeper Short Film Trailer
Direction

Cinematography

Screenplay

Editing

Music