The film opens with an ominous soundtrack and Johnson's (Peter Hodgins) furious face, shrieking "Where's my sandwich?" A petrified Marcy (Anne Shepherd) rushes in with a sandwich. He's pacified. At the outset, this appears to be a classic setting for a film dealing with domestic abuse and violence — a husband's tyranny over his helpless wife. Little makes the viewer anticipate the horrifying end of Denman Hatch's psychological horror, Make Me A Sandwich.
In fact, "make me a sandwich" is a popular stereotypical catchphrase used on the internet to ridicule a woman with the underlying statement that women's rightful place is in the kitchen, in servitude to men. The film makes use of this topical connotation and twists it into a real demonstration with nightmarish magnitudes.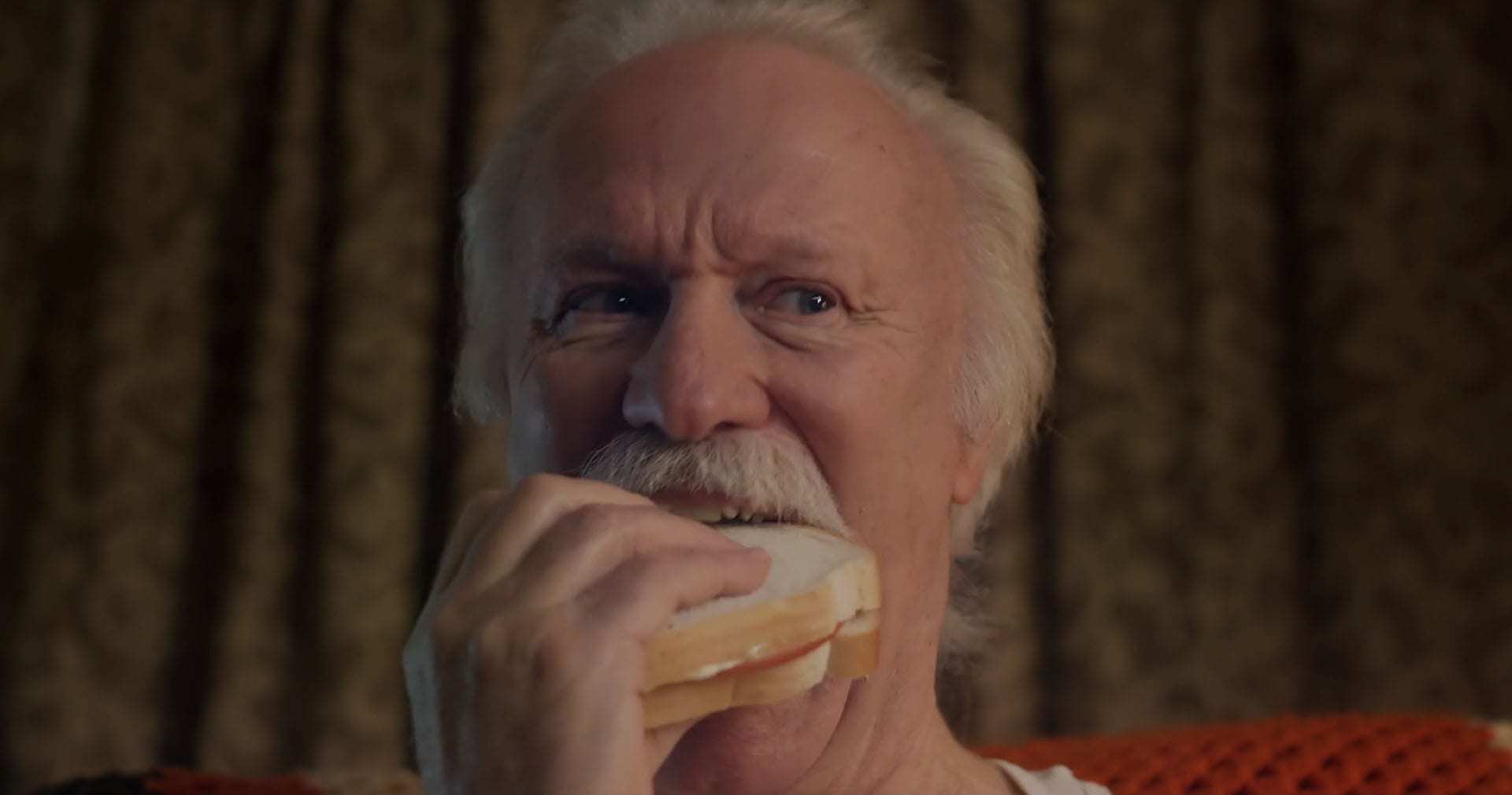 Johnson constantly demands Marcy's time and energy to make him sandwiches, leaving her with no respite and harrowed. It is literally ceaseless, a warped retelling of Sisyphus. Marcy stands there watching him eat without once taking his eyes off the TV, as she lives in a perpetual state of fear, exhaustion, and rage. Every time he screams her name, it strikes a new blow to her sense of self. The continuous cycle turns the days into an endless haze of mayonnaise and ham.
Knitting provides her escape, painstakingly attained each time and cruelly broken each time; it is only when she is by her knitting that the otherwise ever-present music ceases. But Johnson repeatedly cuts her respite short with his summons.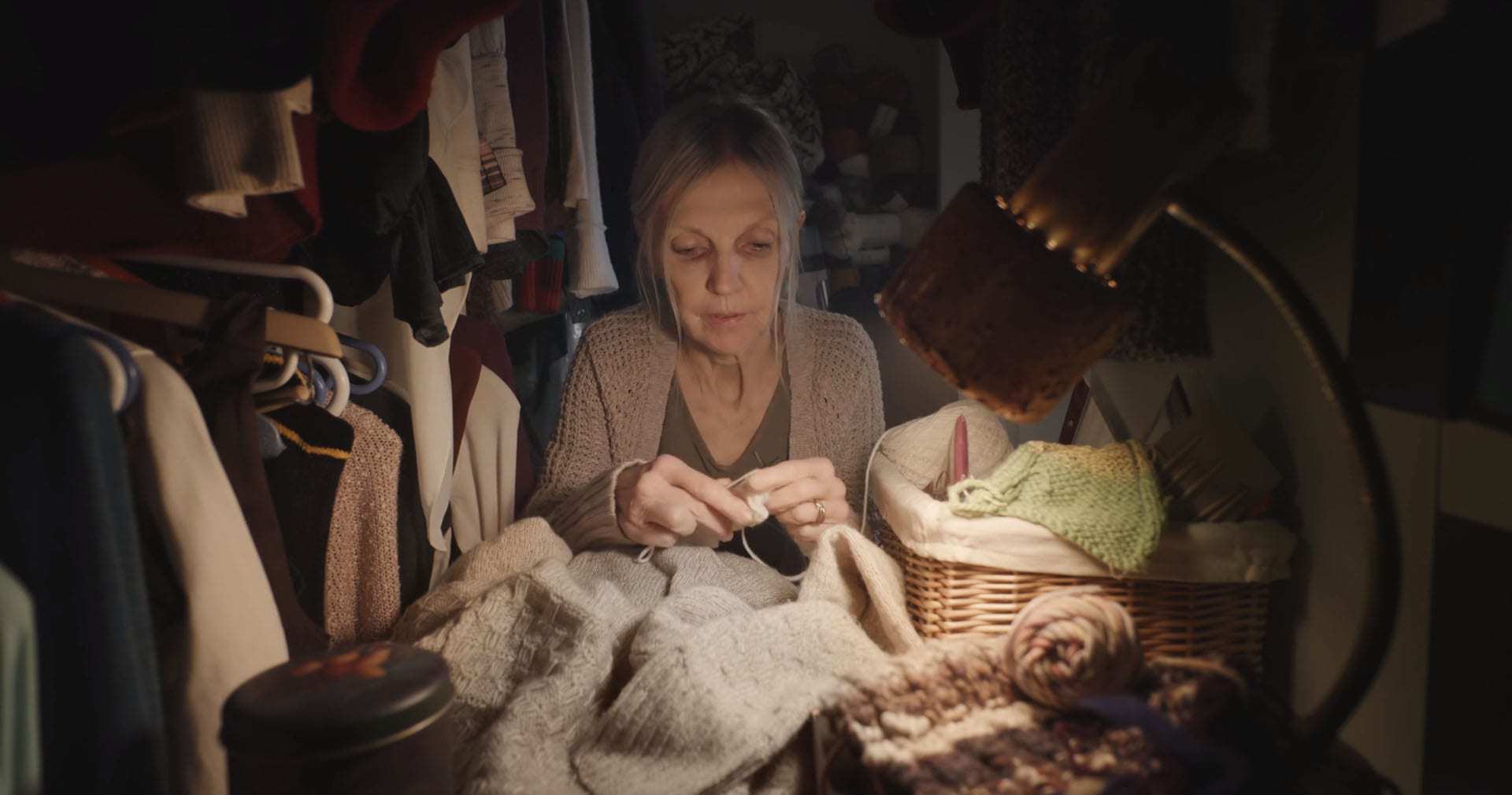 An impossibly intense story, built up and delivered in all of three minutes, speaks highly of Hatch's screenplay. Shepherd and Hodgins are captivating; Shepherd's hollow eyes and a lostness about her evinces the abuse Marcy has endured at Johnson's hands so well that she conveys more through her compliant acts than in her expression of frustration when he once again calls her away from her knitting. Indeed, Shepherd possesses her character with a laudable naturalness.
The continual dramatic music in the background creates a foreboding atmosphere, scaling up the tension unbearably high, leading up to the climax. The relief, short-lived, is as intense as the implications Hatch makes with that ending, both delivered in a single shot. The catchphrase continues mocking her.
#ShortFilmReview: Make Me A Sandwich: So you really want a sandwich?
Click To Tweet
Watch Make Me A Sandwich Short Film
Make Me A Sandwich: The Psychological Horror Of A Catchphrase
Direction

Cinematography

Screenplay

Editing

Music