Writer-Director Parminder Singh's Ida is the story of an 8-year old and the nightmares she endures, even during daytime. Living with an alcoholic parent can never be easy. But, to see it, particularly through the eyes of an 8-year old can be painful. Kerstin Jannerup Gjesing plays the eponymous character. And, we see her world, purely through her lens. Such is the care taken to ensure we remain rooted to it, that we even see the canopy of her bed, as she would. We see the face looming in the dark, peeking at her from behind the faint fabric, as she would, we hear the monster, as she would and its arresting, in both, effect and impact.
Singh manages to create Ida's world and not just by creating the physical aspect of it. Sure, the props used doubly enhance the effect – but it's more than that; it's visceral. Gjesing is brilliant, nuanced and incredibly talented. Her luminous eyes engage with you. That look of pure terror, helplessness, innocence – its hard to be taught, that craft, unless someone is gifted, which she clearly is, in abundance. We see her with her mother Leonora (Molly Blixt Egelind). The pair share a natural chemistry. As they bond over cycle rides to Ida's school or play spell-the-word, its endearing to watch the mother-daughter moments; which understandably makes it harder to watch the moments that define the transition.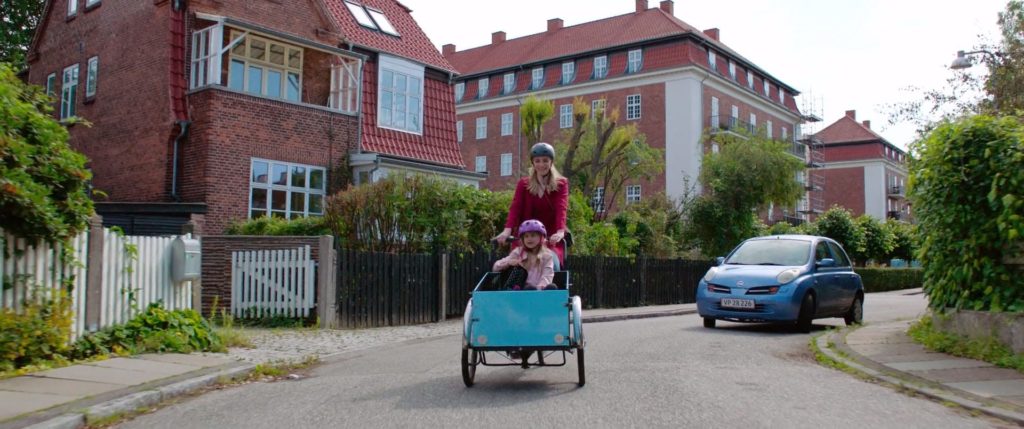 Egelind who plays the alcoholic Leonora is amazing. The transition, the swift move from a doting parent one minute to a raging inebriated someone is glaring, hard-hitting, affecting. And, particularly so, because Singh singularly focuses on Ida, we see it through her prism and its doubly affecting. We aren't given a background to Loenora's character. We just have to presume various theories for it. So, we don't know what her motivations are behind this self-destructive behaviour. Perhaps this is intentional, considering how Singh throws us straight into the crux of the story – the detrimental effects of having an alcoholic parent.
The storytelling opted for is very linear, and with sufficient subtext added to it, in terms of monsters and angels, along with Jørgen Lauritsen's music, what we have is a compelling narrative. Not a shot is wasted, not a scene is in excess and the acting is on point. With very well written dialogues, the conversations had between the characters are exacting, brutal even, especially if the monologues/internal dialogues are taken into account.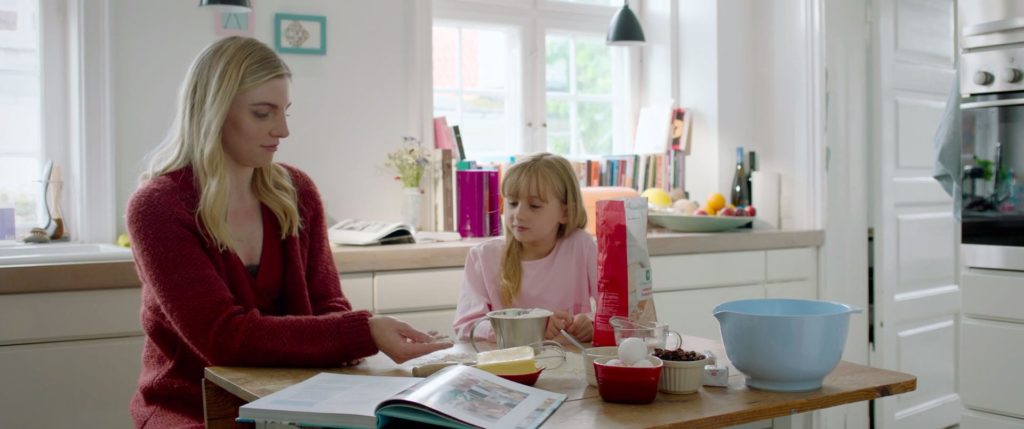 Singh's storytelling style is unique. With minimum to no character arc presented, we are compelled to live the moment, dread the inevitable, endure the blinding fear – as Ida would. When an innocent gift from her mother stirs the unthinkable in her, Gjesing's acting is top-notch. We see her at school and the fright in her when she errs and how quickly she is soothed of her worries and it breaks our heart to think of why wouldn't an adult be able to understand this child and then it hits us – that adults too have their limitations, parents too have their flaws and Singh presents it, in the most unfashionable, realistic and brutal way.
With a steady pace maintained by Anders Hoffmann's editing and dramatic lensing by Jens Schlosser, the film achieves what it sets out for – an impact and a hard-hitting one at that. Anja Philip, who needs to be lauded for the perfect casting is a sure factor for the film's success. Ida is not for the faint-hearted. It's a mirror, simply reflecting the life of a child living with an alcoholic guardian. It's not gory, there's no violence to it, no bloodied carpets and yet it pulls at your heartstrings and somewhere by the end of it, your eyes are unknowingly shut tight – as is Ida's.
Highly recommended!
#ShortFilmReview: Ida: Some monsters are real.
Click To Tweet
Direction

Cinematography

Screenplay

Editing

Music