Condemned to live a life that no longer feels worth your time. Stuck in a rut, a blinding monotony that sucks out your energy and will to exist. Sounds familiar? As millions undergo these emotions in our times, Functional gives voice, name and face to the monster called depression.
Director-Writer Meka Butler's Functional is that pint shot that burns your insides as the screen turns black. A corrosive narrative by Butler, that quite bluntly sandpapers your lofty illusions about life. No sugarcoating, no mollycoddling – just stating facts as they are; that's Butler's narration. Hitting the mark of delicately balancing the subtlety and abject bluntness, the film creates the needed bleak atmosphere as we see our protagonist and the sole actor of the film progressing from bad to worse in a matter of just a few scenes. Despite its brief runtime of a mere 6:31 minutes, the film manages to hold onto its plot and character – quite ironical, considering the theme of the story being that of letting go.     
Butler's approach to portraying melancholy is simple – by relying on dexterous cinematography. From ample usage of hand-held camera shots to oners, the film emphasizes its subject matter using colour grading to highlight its pivoting moments. For instance, the glossy makeup used runs darker and bolder with each progressing scene – a fitting contrast that is, to the mental state of our protagonist. Apriel Parrish who plays Niece Michelle takes time to sink teeth into her character, as is required with the character fortunately. She starts off on a sure note, but slowly spirals into the unsettling character that she portrays. By the end of it, there's no fooling the audience with the heavy makeup, it's well established that our character is in trouble.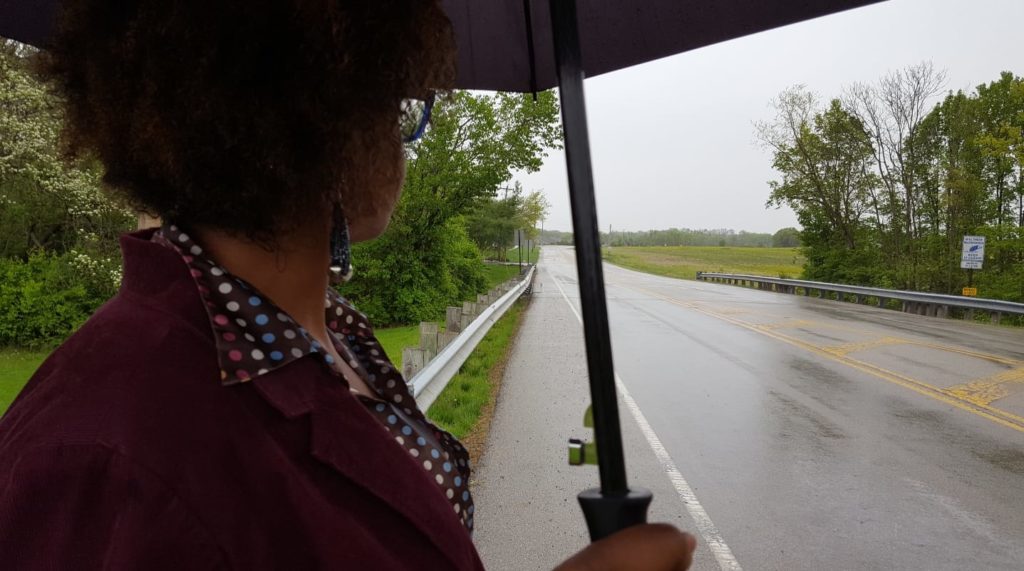 The story is narrated by Butler herself, who speaks out Michelle's raw reality, which in truth is nothing but an angst, an aching appeal – whereby she hopes that someday the bright exterior of her world reaches her inner world's.
Whether it is David Fesliyan's 'I am iron' or Esha Alwani's 'I am not loving you' – they are both used to run in sync with the pace of the storyline. You can almost sense a surge in the progression that runs, that eventually quietens down as Michelle finally reaches her breaking point. Almost as if her will to fight is dead – the music too hits its final notes. Add to that the editing which ties the whole film together in a sequential order is quite commendable given the fact that most of the film is nothing but snippets of Michelle's life.
What Functional deserved, however, are sharper dialogues and a voice that emoted better, hit harder. Given its short run, of course, they don't weigh it down, but don't necessarily give it the advantage it deserved either. Or maybe it was Butler's style at showcasing the listlessness of a forlorn mind.
To sum up Functional, it does a decent job with a minuscule cast and crew. With a lot of contrast attached to it, from its makeup to lighting, the effort by the sole actor to seem functional is fitting to the title.
#ShortFilmReview: Functional: How broken should one be for you to know they need help?
Click To Tweet
Direction

Cinematography

Screenplay

Editing

Music