Thrillers are a tight business. The smallest missteps can make a piece of work fail like a collapsed souffle— not unpalatable but certainly a disappointment. If your antagonist is both oily and stiff, while the unsuspecting potential victims are barely more than ads for their home-for-hire, then we might have a collapsed souffle on our hands.
Writer-director Merced Elizondo's Just Lie Here follows an unnamed psychopath/serial killer (Trey Peyton) who has assumed the identity of a musician, Jude (Cory Kays), to check into a couple's vacant room. Said musician is to be found tied up in the bathroom of the same room, with the number 9 scribbled on his forehead. The owners of the house, Linda and Thomas Clarke, played by April Hartman and Christopher Phipps, are nice folks with a nice house. The screenplay does not bother to make them anything more than that in its 23-minute runtime (and we all know now just how much can be achieved in less than half an hour, thanks to a certain Waller-Bridge). They warmly invite "Jude" into their home, to their cookout and treat him with the finest of hospitality. No less shiny than the shiny people on the shiny brochures.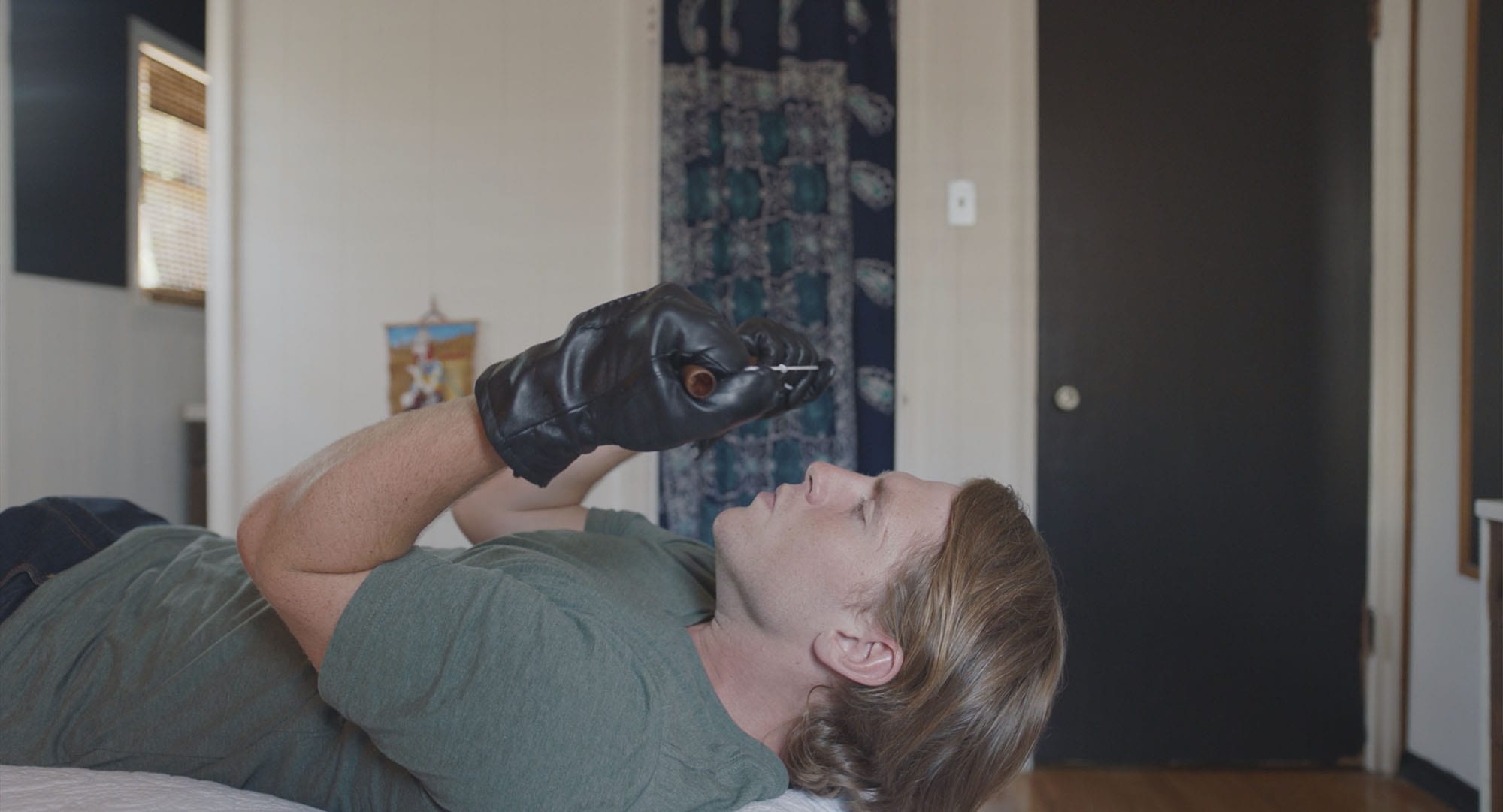 But the film briefly redeems itself soon after. In a slick exchange between the two parties, "Jude" touches on the idea of foolishly inviting and foolishly living with strange people, "with the unassuming hope that neither of them are psychos", only to smoothly turn the focus around on the Clarkes, presenting them to themselves as the potential psychopaths.
When the inevitable strikes, Phipps' performance is flat and thoroughly inauthentic. Peyton is a bit of a paradox. Although he makes his character despicable without a doubt, there is something hollow and awkward about his performance nonetheless. Hartman is the quintessential warm host throughout; there is no scope in the length of the screenplay for her to play with other possible dynamics of her character.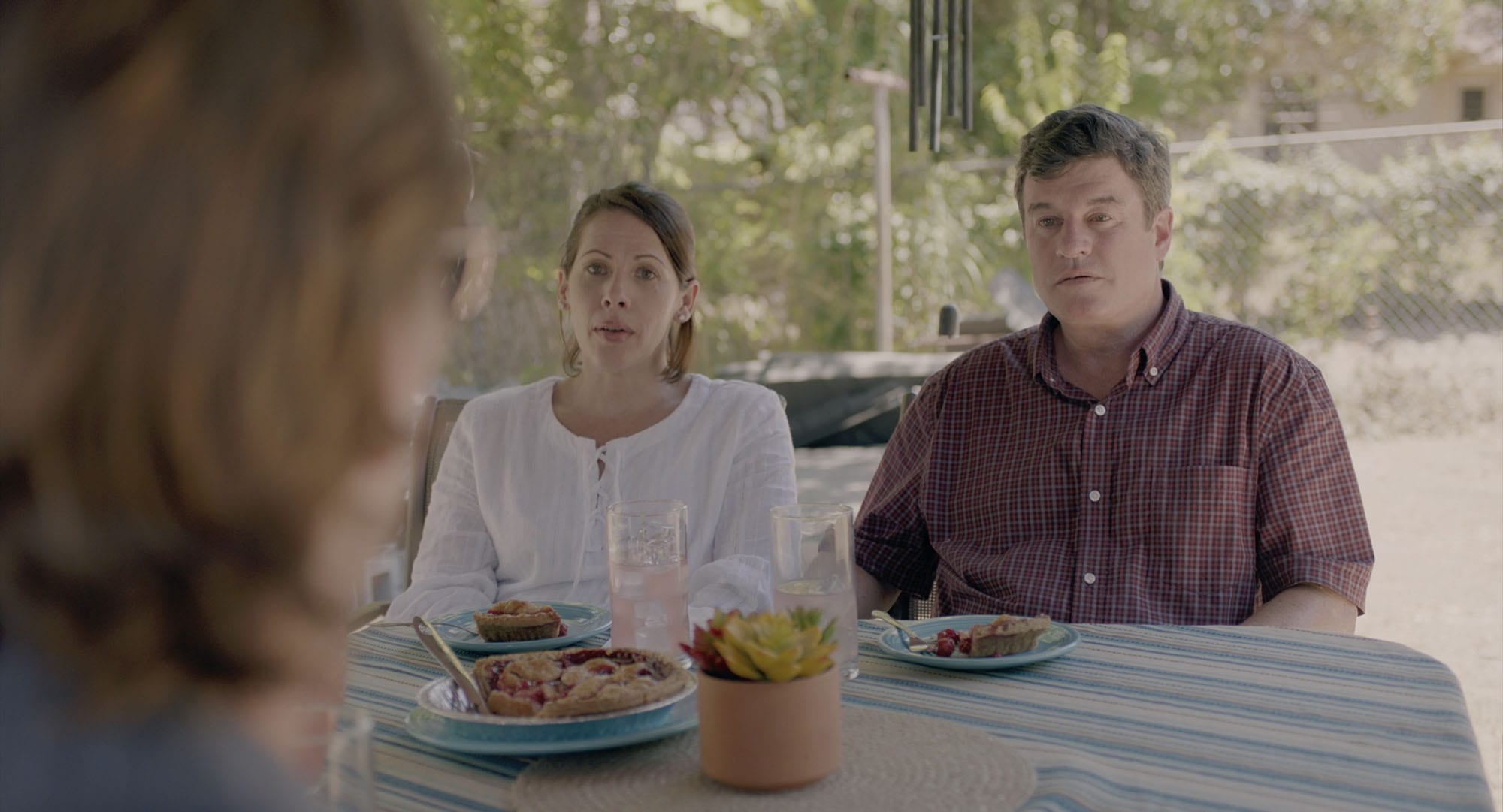 Editing (Jon Blaze) allows sequences to drag on far longer than necessary, not quite letting the tension defuse but allowing prickles of boredom to make themselves felt. The screenplay sins worse— there is no payoff or resolution. There is no illuminating history on the murderer, neither anything particularly fascinating about him. The film simply follows along on a journey that goes according to plan. A plan of which we know nothing besides its execution(s).
Watch Just Lie Here Short Film
Just Lie Here: Twenty-Three Minutes Of Stolen Identities And Multiple Murders
Direction

Cinematography

Screenplay

Editing

Music