This is not the first time Leni Riefenstahl has been portrayed as less than a Nazi propagandist, but Fragile Ghost is insufferable for more reasons than this. Kit Wilson's 17-minute short sees Riefenstahl as an angry filmmaker and unwilling contributor to the Nazi frenzy during the war.
Played by Ronee Collins, the portrayal is jarring on the senses, not the least of which is thanks to that ridiculous German-accented English. In fact, it plagues all the characters in the film, almost none of which are particularly likeable (or relatable, or enjoyable).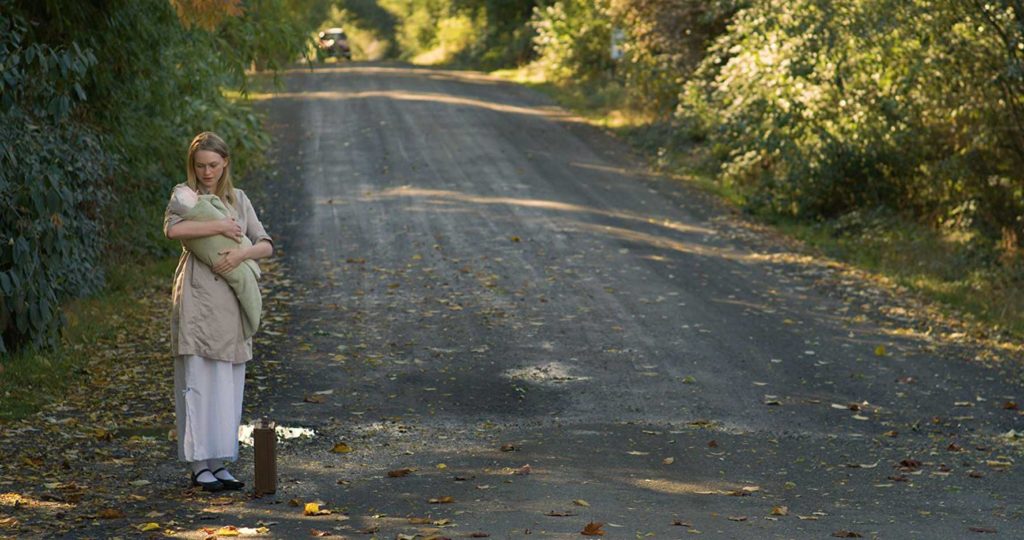 The central conflict in the film revolves around Krista (Rachelle Henry), Leni's teenaged sister, who is misguided into joining the Lebensborn. Leni is strongly against it and tries to persuade the girl against it, going so far as to offer safe passage. She does not listen and soon enough, is dancing with an officer with whom she intends to have a baby. A girl is born and Krista loses her zest for the cause. This time, when Leni yet again offers her an escape with her newborn, Krista accepts and is soon on her way with her fake doll baby that the actress puts barely enough effort to pretend to hold with care. The film follows the story through the perspective of Krista's daughter, now grown up and with a daughter of her own, come to pay tribute to Krista's grave.
The performances are flat without exception. One gets the feeling that the actors were so preoccupied in getting their "und" right that there was little scope of focusing on behaving naturally. The lines themselves are ineffective and reeks of trying to sound authentic. Andrew Joslyn's score is one of the few things that are actively pleasant or creditable about Fragile Ghost. Dave Patterson's cinematography does little to improve the story's lack of impact. It is not bad, but that's about all it is.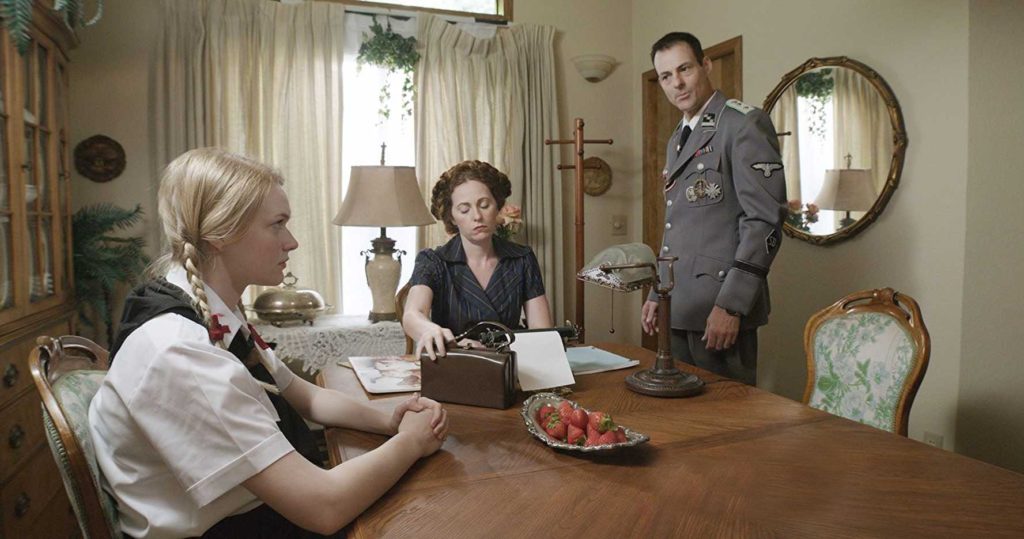 Writer-director Wilson's missteps in Fragile Ghost, principally in its storytelling, keep it from having any impact on the viewer, to say nothing of the shoddy production and the fictional sister/plot device used to give Hitler's favourite filmmaker a (barely) flattering look. 
Direction

Cinematography

Screenplay

Editing

Music