Finally, we get a clown film that clowns instead of scaring unsuspecting children into a paralysing lifelong fear of people who are only trying to make you laugh. Written by Jack George and directed by Jack B. Levy, Stop IT! sneaks in the giggles, satisfying itself with winning the small battles and merrily mocking itself in the process.
Its goal is simple, rediscover the humour in the clowns while its characters race to stop yet another adaptation of Stephen King's IT – by stealing the screenplay. As the jester has wisely declared, "No script, no film." Solid plan, nothing could go wrong here.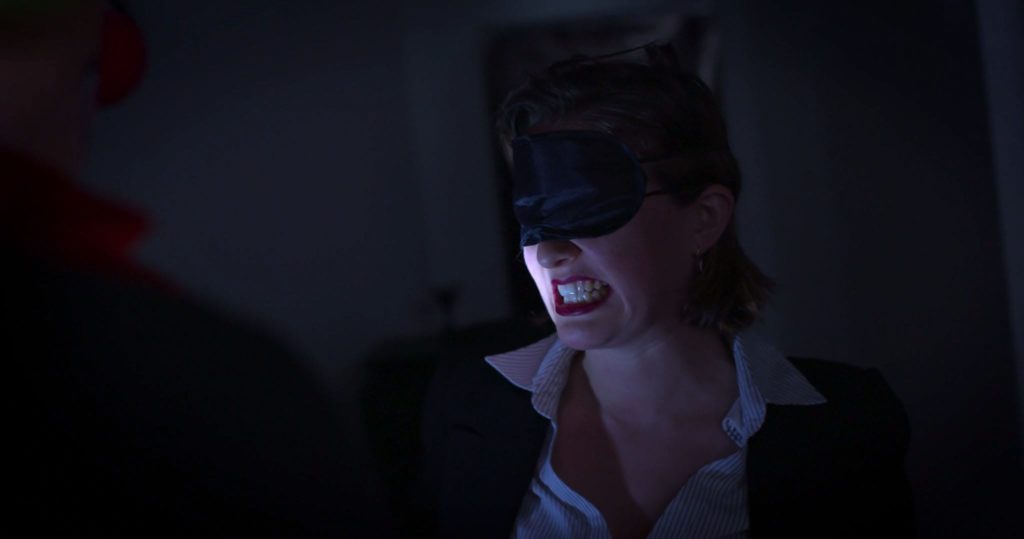 So our protagonists sneak into a studio with torches and full clown make-up on, have everything go right (well, right-ish) until the final stage of their plan, at which point things start hilariously tumbling down the wrong path and stopping right at the gates of the powers that be. Clementine Bogg-Hargroves makes her appearance as the director of the new adaptation that threatens to once again kill business for clowns and jesters. Her character's quirks are perhaps the funniest of the lot.
The film takes place entirely in the dark and cinematographer Adam Sheldon gets around it with low, diffused lighting that helps visibility without compromising on believability. Myles Mercer's score is classic comedic stuff and offers adequate support to the plot.
The antics of Ken the clown, played by Jimmy McCarthy provide the majority of the laughs. Emma Kenny has spot-on comic timing and her dynamic with McCarthy's Ken is hilarious to watch. While his partner-in-crime, Emma Kenny's clown despairs to find the necessary tools, Ken merrily stumbles onto them; a classic comedic device. As are the characters. Familiar fixtures in the comedy world. The film plays in safe, sitcom territory and the viewer enjoys a safe comedy that does not require significant attention. 
#ShortFilmReview: 'Stop IT': Nothing stops fear like laughter and burglary!
Click To Tweet
Direction

Cinematography

Screenplay

Editing

Music