The Big American Dream. Every year people from all over the world migrate to the United States of America to realize their dream of making it big and achieve the success that the rest of the world is insufficient to fulfil.
Our Home Here is a 16:53-minute story of the lives of four people, whose paths collide with each other and the reverberations of it threatens to affect their lives forever.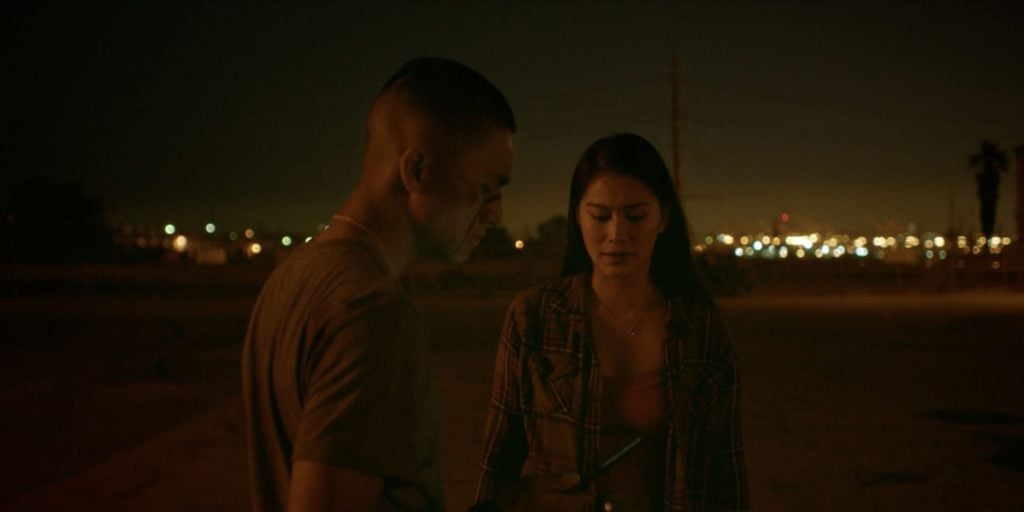 Dylan (Brandon Soo Hoo) and Rose (Dianne Doan) are siblings in one such situation. When Dylan is not accepted in the US Marines, he takes it out on his sister who is critical yet supportive of him. He then tries to be protective at the wrong time and place and pays for it. The beauty lies in the confused yet surprisingly mature way they handle the crisis.
Celine (played by Raquenel) works as a cleaner at a drive-through who pretends to her son that she has almost made it big in America. Her reactions to the realization of things happening around her are a hint at how naïve she is of how things work around at the diner and in the world.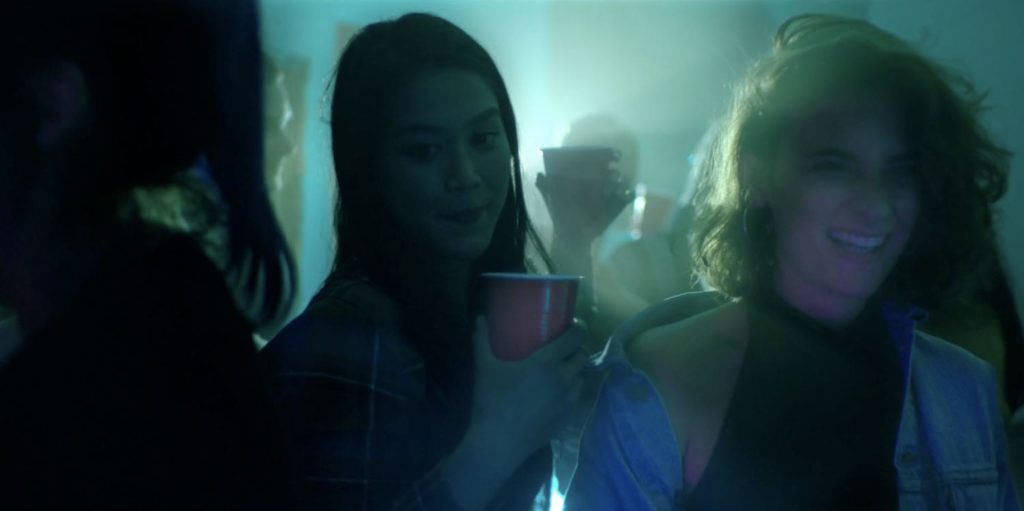 Sean (Nick Fink) is a drunkard who picks a fight with strangers on the road after he has downed a few. His latest targets are Rose and Dylan, ordering food at the drive-through where Celine is now managing the counter to cover someone else's shift.
As things come to a head, the film cuts to a shot of Rose and Dylan sitting in their (undestroyed) living room. This shot and cut in itself are a testament to the film's merit. Our Home Here is impressive for the coherence with which the characters' lives are explored, their stories interconnected and how the story itself advances with the utmost organicity. The editors must be given due credit for how well each story is developed within such a short period of time, each individual story pillaring the whole. The actors are commendably well cast and deliver grounded performances. Doan is at her strongest in the less violent scenes, Soo Hoo the opposite. Raquenel is quietly heartbreaking in her conversations with her son. When the camera leaves her in that last scene, it speaks of a whole people's saga in the land of dreams, turning out so often a mere mirage.
Co-Writer (along with Yumiko Fujiwara ) and director Angela Chen has handled the story with mastery and painted a picture that rings true. They succeed with flying colours as the story for Dylan, Rose, Celine is complete in their own account. Cinematography (Michal Wronski) deserves special attention for giving each story a subtle visual distinction while maintaining a common visual thread that connects them all. The film's concluding shots are especially impactful, leaving the viewer with a sense of despondent finality.
#ShortFilmReview: 'Our Home Here': Guess what happens when the white man collides with "the others".
Click To Tweet
Watch Our Home Here Short Film Trailer
Direction

Cinematography

Screenplay

Editing

Music