Covering a small but crucial moment of reforming old bonds between two sisters, Amanda Spencer's drama Every Grain of Sand, co-written by Toby Osborne, rests in the realm of bitterness, quasi-catharsis and just approaching peace.
In a stifling trailer, Mae (Tara Riggs, of DeKalb Elementary fame) finds her grave resentment explode upon losing the last remaining souvenir of her past life of riches: a crystal vase that also contained her mother's ashes. While her sister, Lily (Regina Williams, best known for Life & Nothing More) laments the tarnishing of the ashes, it brings Mae's feelings to the surface, which had already been lurking around. Without insurance, Lily had turned to Mae to pay her medical bills, meaning that Mae had to give up everything that she had worked so hard to build up. You empathize with her, as well as with Lily. Both individuals are languishing in personal hells, and yet neither tries to hog attention or sympathy. Two strong actors bring full power to their performances; you can certainly see sparks of Viola Davis in Williams.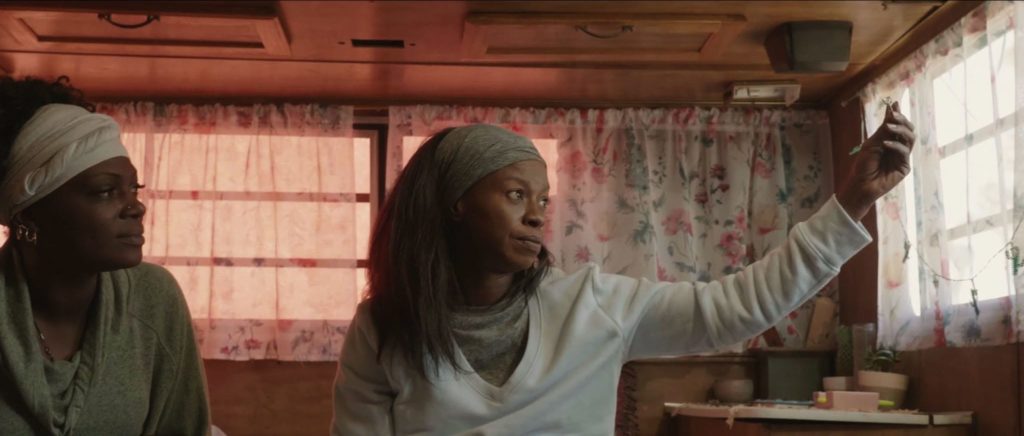 Just as it peaks, tensions between the sisters begin to fizzle out, they reminisce about their childhood while collecting their mother's ashes. Perhaps the vase was not the last thing Mae had left, for she pulls out a fur coat and takes Lily on an impromptu ride in a sleek car. Pesky details aside, Mae and Lily go on a drive with their mother's ashes, deciding the best resting place for her would be with nature, out in the desert. It makes for a nice image, watching Lily scatter the ashes to the wind. A sense of catharsis descends on the viewer as the film closes.
The pop music is perhaps a bit of a stretch to milk the feeling but overall, Every Grain of Sand features a soulful score, especially in the opening shots. The film suffers from shots cutting too abruptly or to a shot that does not do justice to the situation at that moment. DP Gregory Alexander Foltynowicz is bold in choosing dutch angles when Mae breaks down alone after Lily gives her a ring that is just like another she had. The visualisation of the film varies between traditional and somehow intensely personal. The film benefits from the soft, melancholy visual tone, flavoured with hints of Andrea Arnold's eye.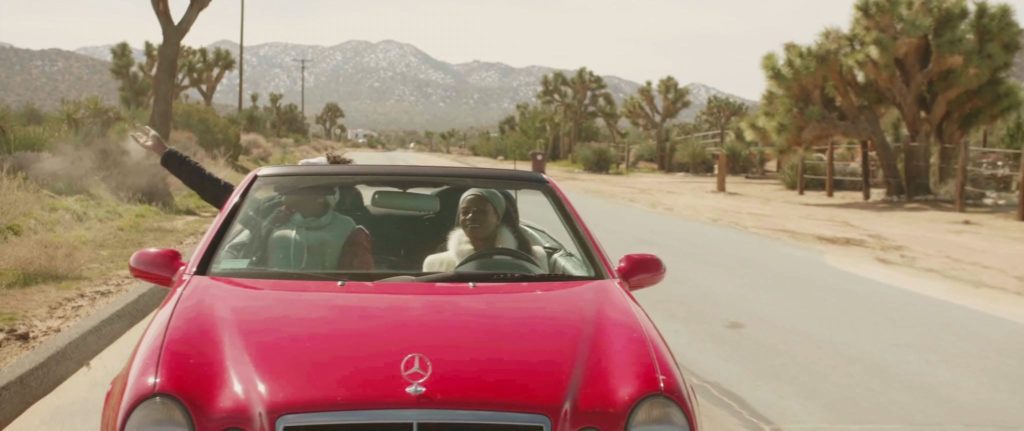 The film does not reveal much about Lily's past but hints at a less fortunate lifestyle than Mae's, which makes for a complex dynamic between the two. With uncertainty over Lily's very life, the film becomes a late coming-of-age of sorts for Mae– a contemplation on where she ends up from here. 
#ShortFilmReview: 'Every Grain Of Sand': Family is worth losing everything. Or is it?
Click To Tweet
Watch Every Grain Of Sand Short Film Trailer
Direction

Cinematography

Screenplay

Editing

Music